Does Scrub Daddy Really Work?
Why This All-in-1 Sponge Is the Only Scrubber You'll Ever Need Again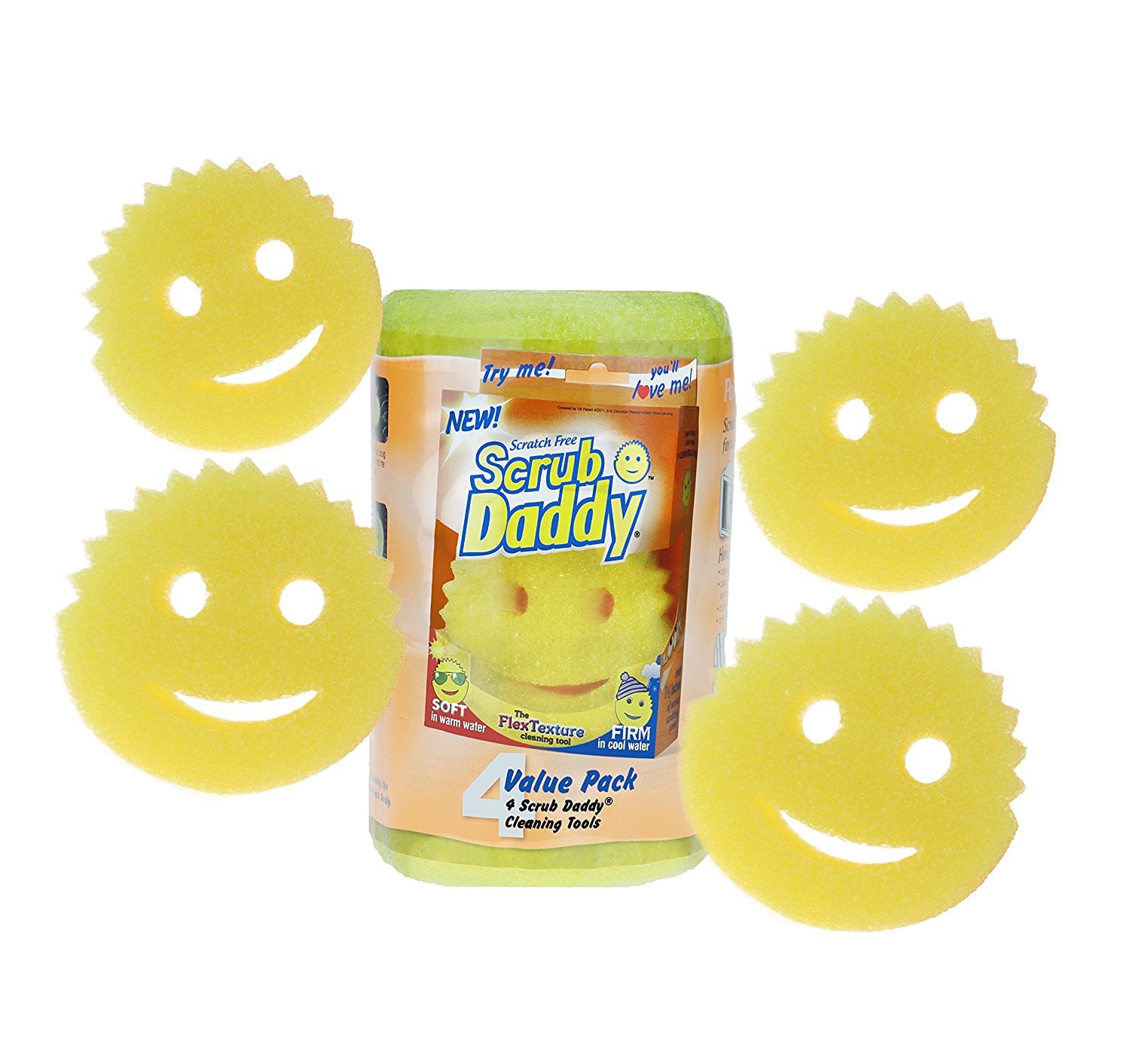 As a dedicated Shark Tank fan, I was curious to see which product has been the most successful so far since airing in 2009. I was shocked to find that it was Scrub Daddy, the all-in-one smiley-face sponge that first appeared in the earlier seasons in 2012. Of all the innovations to come out of ABC's reality show for entrepreneurs, this was seriously the highest grossing one? Maybe there's a reason it's made a strong presence in the cleaning aisles of Target and Bed Bath and Beyond. And based on what I found about Scrub Daddy, we all may never need another sponge again.
Scrub Daddy is a scratch-free sponge that eliminates needing a different sponge for various uses. Its FlexTexture material allows it to change texture under different water temperatures — warm water makes it soft and perfect for wipe downs and washing dishes, while cold water stiffens it for tough pot and pan jobs. It's coarse enough to even peel a potato but safe enough to use on silverware and on your car. It cleans with water alone, meaning it doesn't even require dish soap. Place your fingers into its face and you're good for all household, bathroom, kitchen, and outdoor cleaning.
The reviews on Amazon completely back it up, too:



Though some of the reviews do complain that the product doesn't outlast a traditional sponge, it does outperform it. There's a reason it's made over $20 million since 2015!
See Scrub Daddy in action below and decide for yourself whether or not you're sold.