Halloween Horror Nights 2017
Here Are All the Gory Details About Universal's Halloween Horror Nights 2017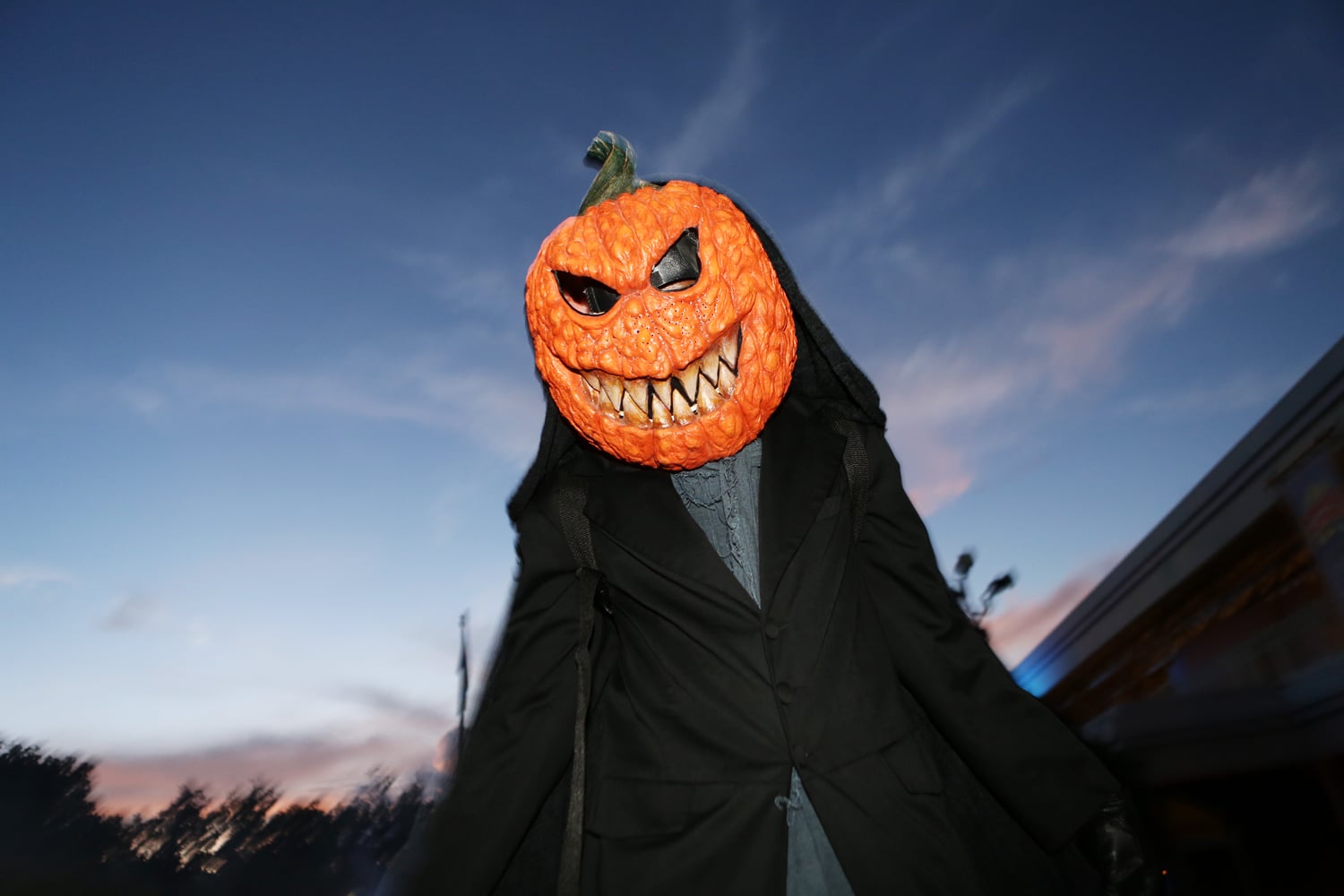 Image Source: Flickr user Best of Orlando
There's nothing I love more than getting the sh*t scared out of me. I'm a horror movie buff, I live for thrill rides and risky travel adventures, and most of all, I love horror houses and mazes, which is why my first experience with Halloween Horror Nights a few years ago was a dream (well, more like a nightmare) come true. Thankfully, every year brings a fresh new terror to the tradtional Universal Studios event, and 2017's Halloween Horror Nights promises scares that are nothing short of spine-tingling.
The events at the Hollywood and Orlando parks will also feature classic attractions like scare zones, fun shows, and more! The event begins at both parks on Sept. 15 and runs on select nights through Nov. 4. Here's what you can look forward to this year!
Ash vs. Evil Dead
First the first time ever, Halloween Horror Nights will feature a haunted maze inspired by the Starz TV show. The attraction will be at the Orlando and Hollywood parks and promises to "transport guests into the town of Elk Grove, Michigan, where they will encounter Deadites — people or objects possessed by evil demons — that have been unwittingly unleashed by Ash Williams — again." Throughout the maze, guests will come face to face with "disturbing characters and iconic comedic and gory scenes . . . as they desperately try to escape all things evil."
The Shining
The Shining maze is making a haunting debut at the Orlando and Hollywood parks this year, and guests will be able to "relive some of the film's most iconic, and sinister, moments." Brave souls will enter the Overlook Hotel and will be "thrust into the hotel's tragic history of murder and madness, bearing witness to caretaker Jack Torrance's spiraling descent into insanity." Evil entities be will around every corner, and guests must make it through the maze while trying to escape Jack Torrance as he "violently succumbs to the hotel's paranormal forces."
An American Horror Story attraction is returns to both parks this year, promising more twisted horror for guests. The new house will feature brand new content from season two, Asylum, season three, Coven, and season six, Roanoke. Guests will "relive the horrific story of the Millers in Roanoke" where they'll be "at the mercy of Piggy, the grisly Polk family and the ghosts of the blood moon."
Universal Studios Hollywood has a new permanent attraction inspired by AMC's TV series The Walking Dead. Guests can immerse themselves in a world where the dead don't stay that way, full of creepy sounds, bloody sights, ominous music, and more.
Tickets are now on sale for Halloween Horror Nights 2017 at Universal Studios Hollywood; get them here. You can find tickets for Orlando's event on the website here.