Hodor Halloween Costume DIY
This Clever Game of Thrones Costume Idea Will Make People Laugh or Cry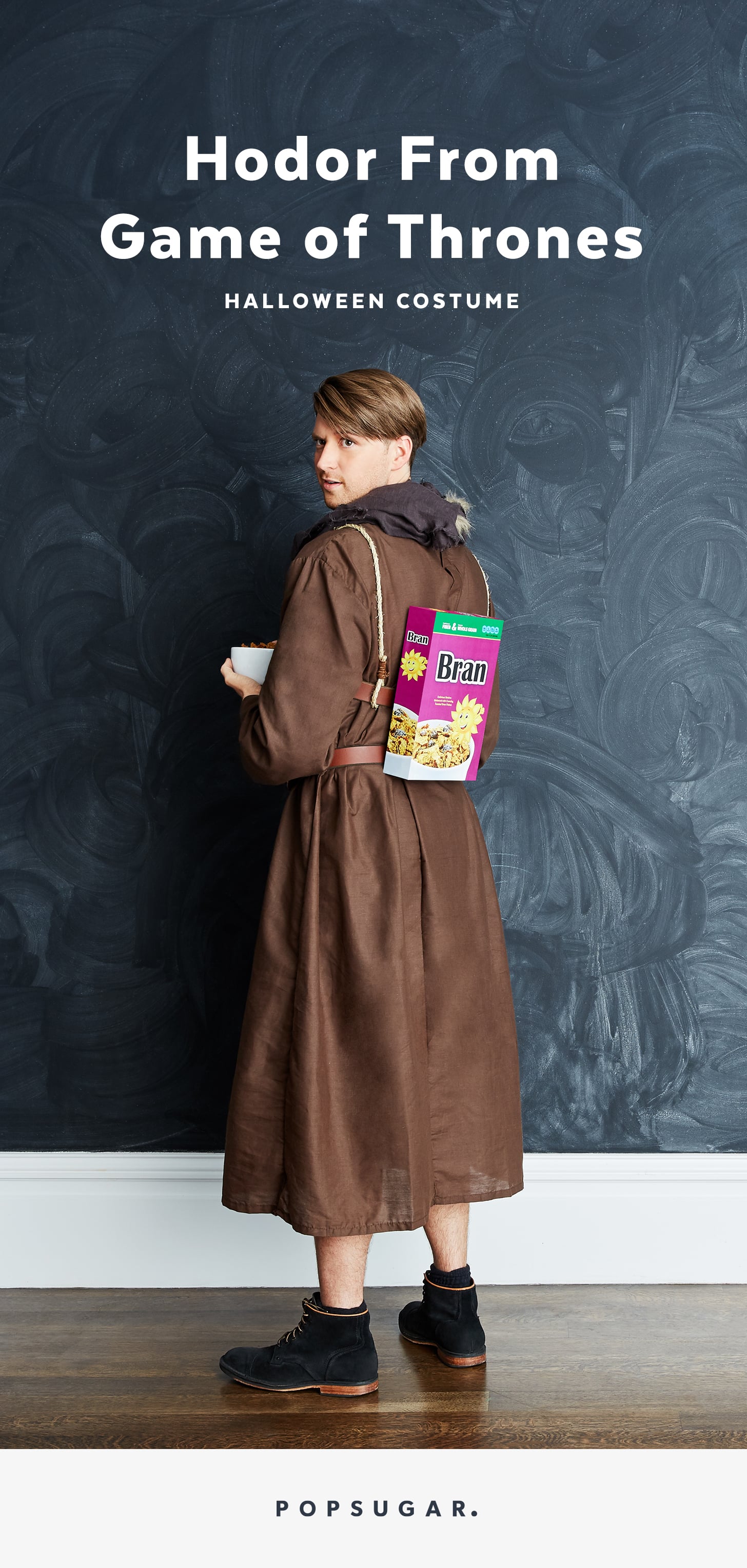 Game of Thrones has a special way of breaking our hearts episode by episode, but season six was an entirely different beast. The loss of gentle giant Hodor, Bran Stark's beloved helper, completely destroyed the GOT fandom; however, Halloween is no time for sadness. Instead of dwelling on the depressing parts of Hodor's storyline, honor his happier memories with this clever Halloween costume that will make any fan smile.
How to Create It Yourself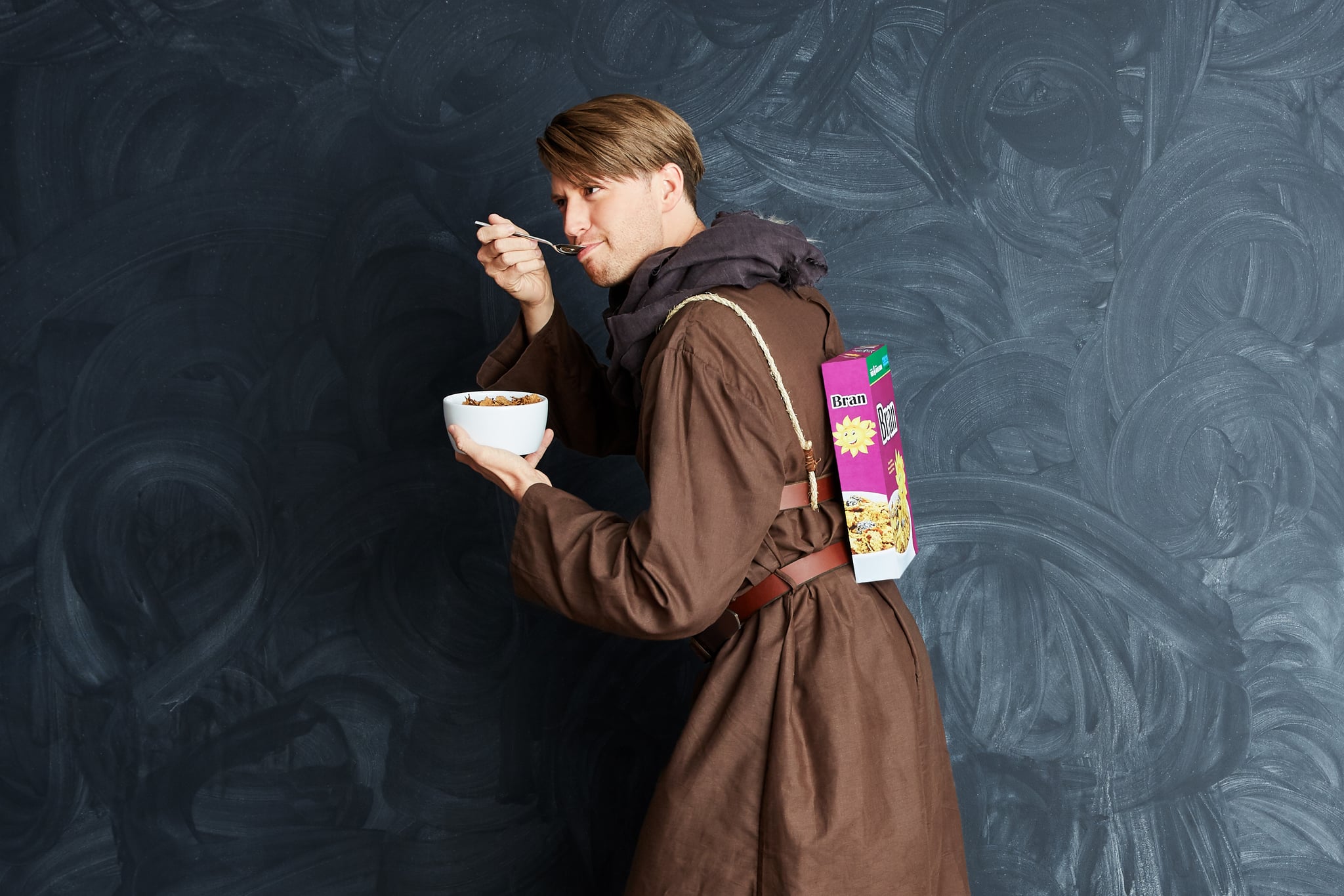 Want to honor Hodor this Halloween? Here's what you'll need:
A brown cloak or sheet, like this one ($22)
Leather belts
Aged-looking boots, like these ($99, originally $250)
A box of bran cereal
Hodor's outfit is a simple brown garment with boots and leather straps for carrying Bran on his back, so you can replicate the look with belts and your brown sheet fabric. Of course, Hodor is nothing without Bran; strapping the box of bran cereal to your back will ensure that people understand your costume and have a giggle about the witty substitution.
Check out our Definitive Top 10 Costumes for 2016
Image Source: POPSUGAR Photography/ Arturo Torres