How to Save on a Memorial Day Meal
10 Tips to Save on Memorial Day Grocery Shopping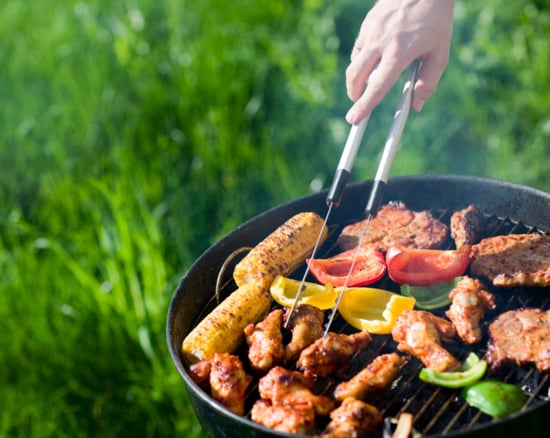 It's fun to host people for a barbecue, but it can also get quite pricey when everyone isn't chipping in. Consumer expert Andrea Woroch provides suggestions to cut your grocery bill when shopping for your Memorial Day meal:
Prepare most of your meal. Woroch says, "The general rule for prepared foods is that they are more expensive, and it's cheaper to buy the ingredients to prepare yourself." For example, prepared veggie platters and fruit salads "are never a good deal" and aren't exactly the freshest produce. However, prepared potato salad at a regular supermarket is less expensive and will save you time in the kitchen.
Get chicken from the butcher. Buy chicken breasts from the butcher counter instead of the prepared packets. They tend to be cheaper and are generally more fresh.
Consider boxed wine. Save money by skipping the bottled wine and going for the box. "Boxed wine is an affordable option for large parties, and the quality has greatly improved in recent years," she says.
Buy liquor at a superstore. If you're insistent on a specific bottle, then check out warehouse clubs like Costco. There are better deals on wine, liquor, and beer at a superstore, according to Woroch. While you're there, pick the store's generic version of vodka for an even cheaper deal.
Make your own salad dressing and marinade. Check out recipes online — here's a list of over 60 different marinades to make. "Most people will already have the basic ingredients like olive oil, some type of vinegar, and herbs at home," she says. "Other ingredients like lemon or lime, soy sauce, or honey won't cost much extra."
Read on for more.
Have guests bring a side dish. As the host, you'll be preparing the main dishes and covering the bulk of the costs. Ask your guests to help out, and have them bring their favorite side dish or beverages.
Go to the dollar store. Paper plates and plastic cutlery are cheaper at the dollar store, so don't buy them at the supermarket unless you have a coupon. Woroch says the dollar stores "also sell plastic serving platters and packs of foil baking pans at much less cost than what is sold at supermarkets."
Buy meat in bulk. "Meat is best bought in bulk and in large slabs," she says. "Freeze what you don't plan on using right away for the next grilling event." Avoid prepared packages of cubed meat or those already on skewers. The prices on these prepared meats are are marked up by 60 percent or more.
Serve affordable side dishes. Pick popular side dishes that are on the cheaper end, like canned baked beans, pasta salad, and sliced watermelon.
Make your own desserts. "Desserts from the bakery don't come cheap. Cupcakes, cookies and cakes are marked up anywhere from 100 to 300 percent," says Woroch. "You could save a lot of money by purchasing the ingredients and making your own baked goods." The cheapest solution is a box of brownie mix, which you can serve with ice cream and some yummy toppings. Another affordable dessert suggestion is berries with Cool Whip.