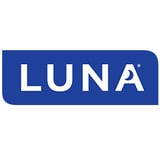 We've partnered with Luna Bar to spread awareness of the gender pay gap and give women everywhere the tools they need to create a more equal future.
"Is this real life?"
It's the first thing Catt Sadler asked the crowd as she took the stage at Luna Bar's Someday Is Now Salon in Paris. On June 15, a group of athletes, journalists, and friends and family of the US Women's National Soccer Team gathered to watch an inspiring, informative, and impassioned panel discussion about the gender wage gap and future of equal pay — but we weren't gathered at just at any old place. The event was held inside the Eiffel Tower, surrounded by stunning 360-degree views of the French capital. (The next day, at nearby Le Parc des Princes, the US team would defeat Chile in their match at the Women's World Cup.) Sadler's playful question would take on another meaning as the conversation progressed that evening; after all, it's 2019, and somehow women everywhere are still being paid less than men for doing the same work.
Unfortunately, both the USWNT players and Sadler herself have firsthand experience with wage inequality and the fight for equal pay in their chosen fields; in early 2018, the former E! News correspondent left the network after discovering that her male cohost was making more than double what she was, while she was being denied any salary negotiations. Since then, she's become a face for the equal pay movement in Hollywood, making her the ideal moderator for such a pivotal dialogue. Before introducing the panelists, Sadler explained why it was so important to her to continue the wage inequality conversation with a company like Luna. "Luna Bar doesn't just talk the talk; they walk the walk," Sadler said.
On Equal Pay Day this year, Luna quite literally put their money where its mouth is when it comes to helping close the gender pay gap. The company announced its Someday Is Now campaign, along with plans to pay each of the 23 USWNT players the exact difference in the roster bonus that the US Men's National Team would have made: $31,250. "It's leading by example," said the company's CoCEO Kit Crawford. "You can use the power of your brand to support women. I'm hoping that people will join us in speaking to a bigger audience about equality."
Sadler was joined on stage by the high-profile panelists, who have also used their respective platforms for good: American ice hockey player and Olympic gold medalist Hilary Knight, who challenged the USA Hockey organization to give the women's team the same salaries and benefits as the male players; World Cup champion and National Soccer Hall of Famer Julie Foudy, whose sports academy empowers young female athletes to be leaders; and US tennis great Venus Williams, who, along with being a five-time Wimbledon and two-time US Open champion, has also been advocating for equal pay for women and minorities in sports for well over a decade.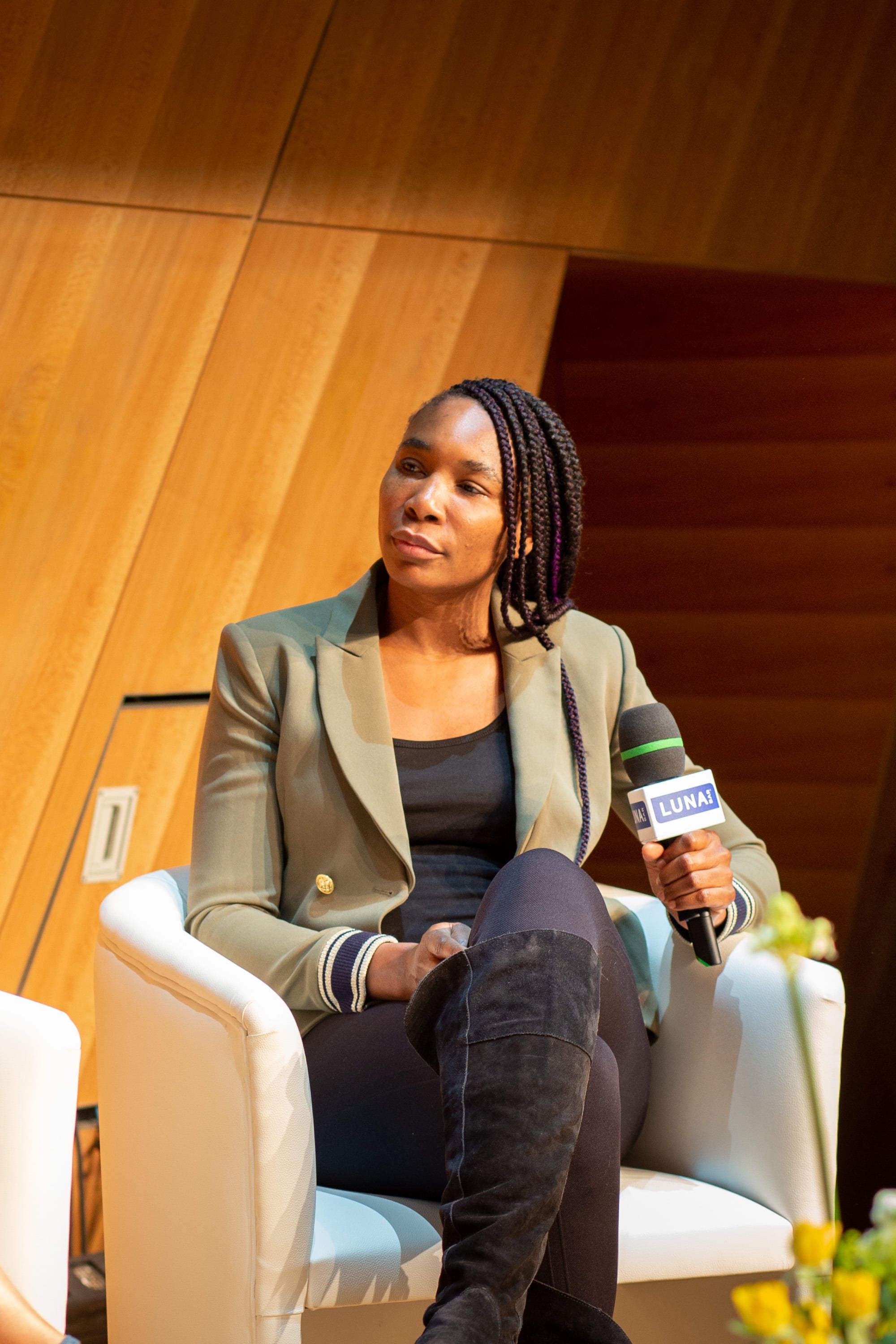 "Don't tell me what I deserve. I know what I deserve, and I will get what I work for, but don't just tell me I can't have it because of how I was born." — Venus Williams
"Growing up, I was taught to be powerful and confident. All I knew was to fight for what I believe in," Williams said regarding how she defines equality. "It means equal opportunity, not having to think about who you are or how you're going to fight harder to get your foot in the door, but knowing that if you're good enough, you deserve to be there." When Williams began playing professional tennis at a young age, she immediately noticed the lack of equal opportunities for women in the game and decided early on to fight for them. "When people say you shouldn't, or that it's not possible, or that you don't deserve it, that is definitely fuel for the fire," she said.
Julie Foudy followed up with a maddening anecdote about her early experiences with wage inequality as a member of the US Women's Soccer Team in the early '90s. "We actually won a World Cup in 1991, yet there was no marketing or support for the team. We were getting ten dollars a day," she said to audible gasps. "Amazing players who were in the formative years of their career, 22 or 23 years old, were having to make the decision to retire, to get a job so they could afford their rent."
Knight took her stand when she and the rest of the US Women's Ice Hockey team announced that they would not be participating in the 2017 World Championship unless USA Hockey agreed to increase the pay, benefits, and overall development in the team — which was considerably less than that of the male players. She shared a great nugget of advice from retired US goalkeeper Briana Scurry to describe the disparity. "It's sort of like planting seeds. On one side, there's been a lot of seed planting and a lot of watering and growth. That's the men's side," Knight said. "On the women's side, unfortunately, there haven't been a lot of seeds planted. And right now we're trying to open those doors so that we can have that growth; we just need the opportunity to do so."
When the topic moved to men, Williams put it quite plainly: "Any man who doesn't think [they have a role to play] is fooling himself," she said. "That man had to have had a mom; maybe he has a sister or a daughter. So to say, 'This doesn't affect me,' is in essence dooming their own family."
After leaving E!, Sadler had a conversation about equal pay and sexism with her two young sons, and was heartened by the response. "It's so clear to the youth that it's unfair, and I feel like this next generation is really catching on; the culture is shifting," she said. Sadler is encouraged by her boys' understanding of such systemic issues, as well as hearing from young girls who are beginning to learn about gender discrimination and the effects it has on our society.
According to the US Census Bureau, in 2017, American women earned on average 80.7 percent of what their male counterparts did — and as you can probably imagine, it's even worse for women of color. As Sadler said on stage, "We can't have the [equal pay] conversation without talking about race. If we don't include that, we're doing a disservice to so many women." When asked what advice she would give to women, and especially minorities, who are trying to cultivate the courage to speak up for themselves, Williams was straightforward and motivating. "Just start talking," she said. "It is always important to start that conversation. The only thing you have to lose is the opportunity to get what you deserve."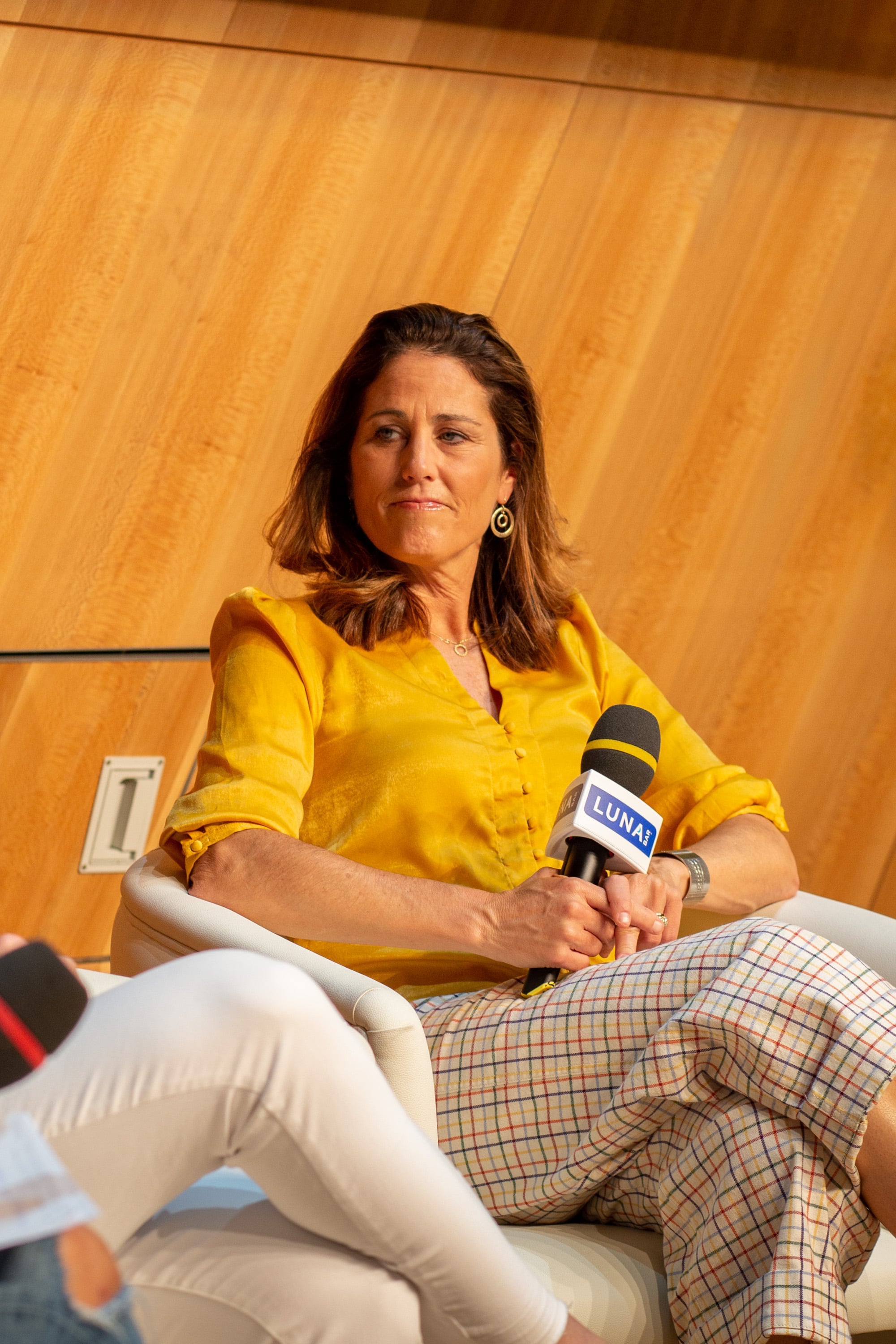 "Enough is enough; I'm done with being grateful." — Hilary Knight
Foudy added that while dealing with such a dispiriting and systemic problem, harnessing your understandable rage is key. "You have this anger that propels you, but you've got to get out of that and push it to a positive place. If you can take that and channel it, you are going to shift the world." Knight shared this sentiment, stating that "anger was the rocket fuel" for her team's decision to boycott. "For so many years, we were just grateful to be there, and we were told to be grateful," she said. "Enough is enough; I'm done with being grateful." Foudy goes back to Knight's previous gardening metaphor. "Anger is the fertilizer. Although sh*tty, it creates the flower."
The subject of wage inequality can be unpleasant (and quite often infuriating), but against the beautiful backdrop of Paris, Luna Bar put the conversation of equal pay front and center and left me with a renewed sense of hope, energy, and encouragement for the continued fight — not to mention a deeper understanding of what we can do next. As Hilary Knight told the crowd, education is everything, especially when it comes to uplifting and motivating younger generations.
"It's really important that we collectively support women," Knight said. "[Equal pay] is not just a women's issue, it's a world issue."
Image Source: Luna Bar