The Ultimate Backyard Summer Bucket List For Adults
Summer might look a bit different this year, but that doesn't mean it has to be any less fun! There are tons of things you can do right in your backyard, whether it's by yourself or with a roommate, significant other, or small group of friends. Summer is all about that warm weather and making memories, so we put together a backyard bucket list that'll keep you right at home but give you all the fun summer should have. We have a bunch of ideas that will work with whatever size backyard you have — inflatable pools for larger yards or just simple games and activities if you have less space. Scroll through to check out our ideas, and then add a few of your own as summer gets going!
01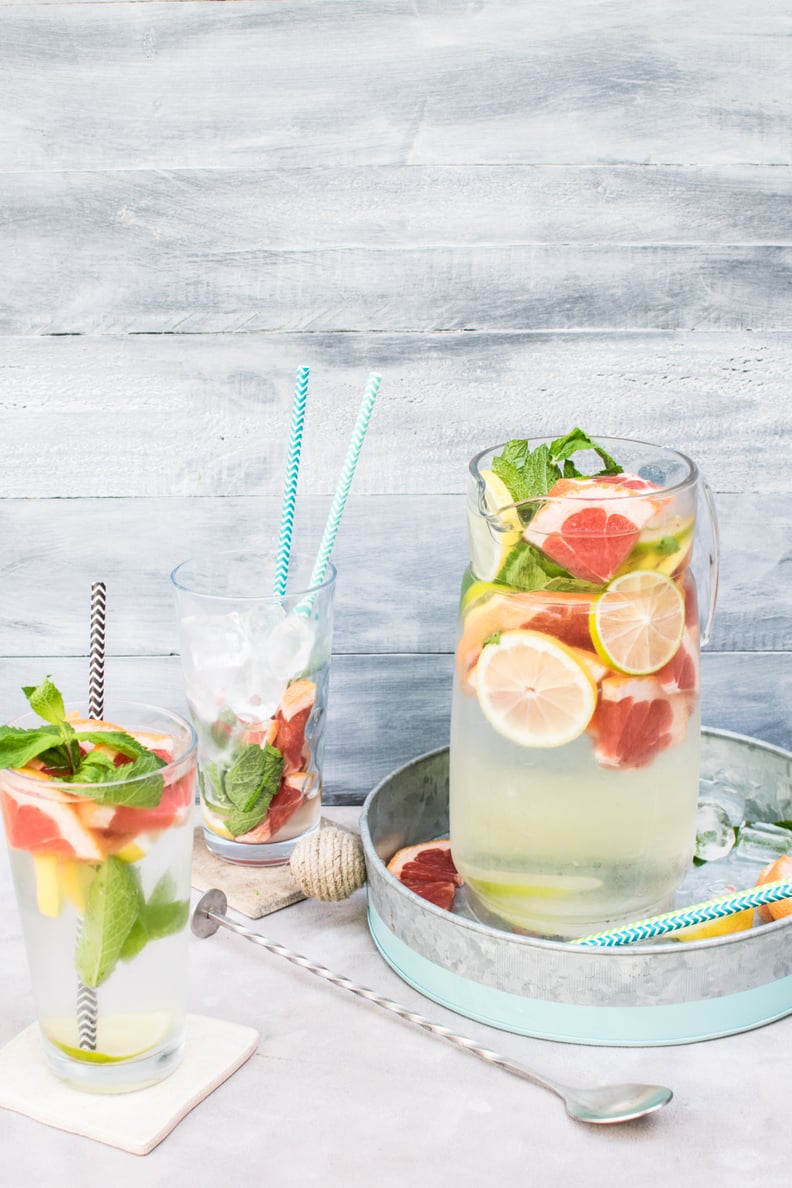 Have Happy Hour
Whip up a batch of your favorite cocktails, and serve them to a small group of friends in your backyard. You could even make this a weekly happy hour and rotate backyards and cocktail recipes!
02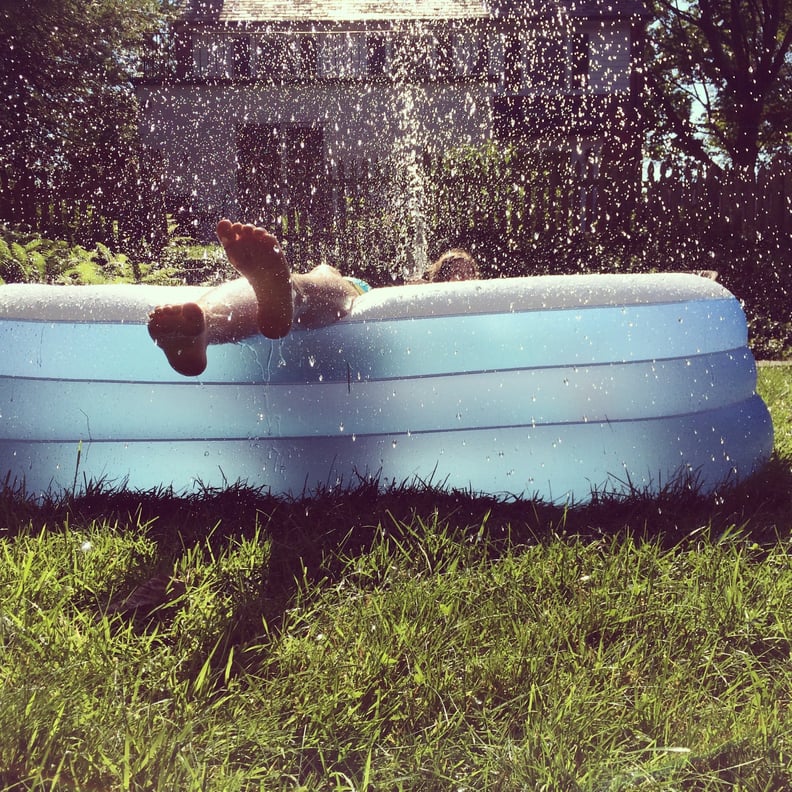 Buy an Inflatable Pool
03
Have a Barbecue
You don't have to know much about grilling to host a barbecue. Task each of your friends with bringing a menu item, and host a cookout in your backyard.
04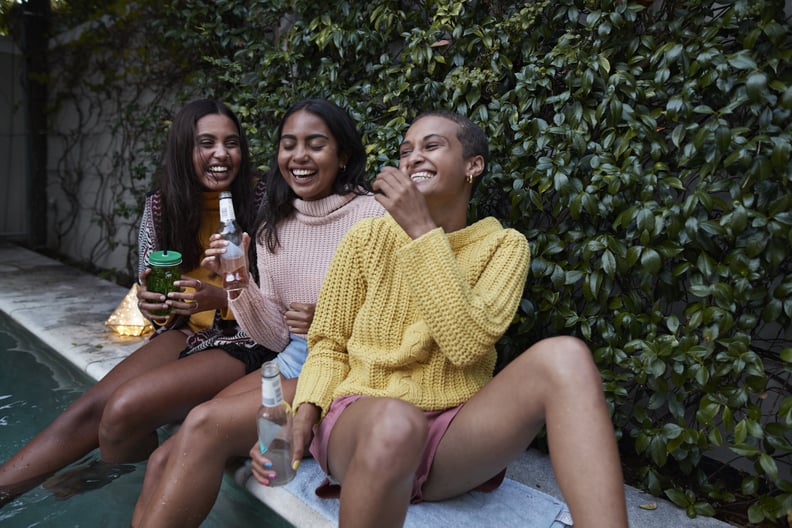 Set Up Drinking Games
05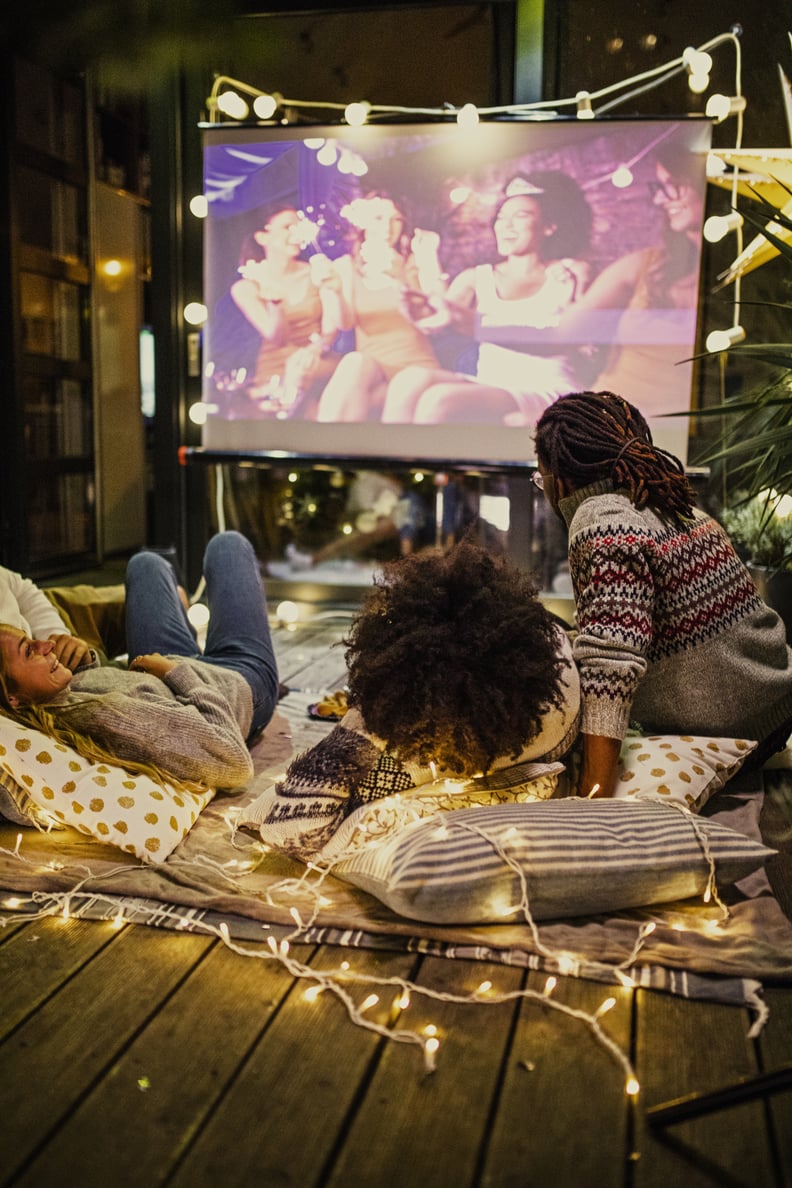 Watch a Movie
06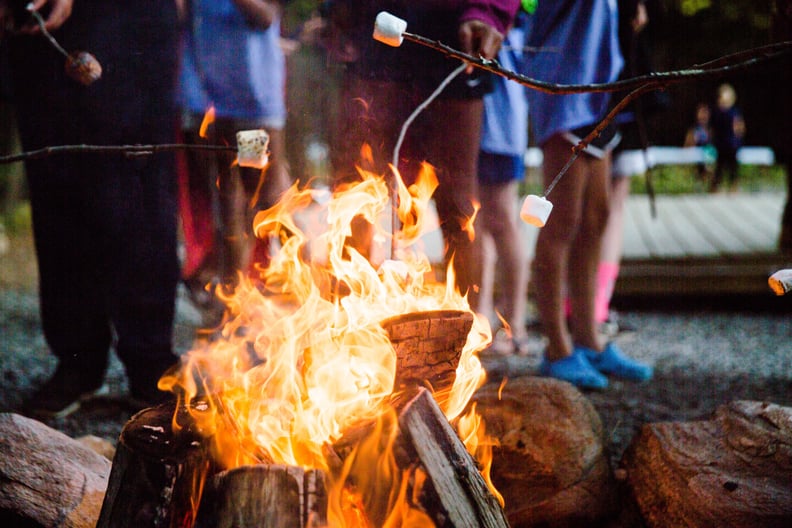 Have a Campfire
Whether big or small, campfires are ideal in the summertime. Build one somewhere in your backyard and roast marshmallows or hot dogs, or just sit around and hang out with your friends.
07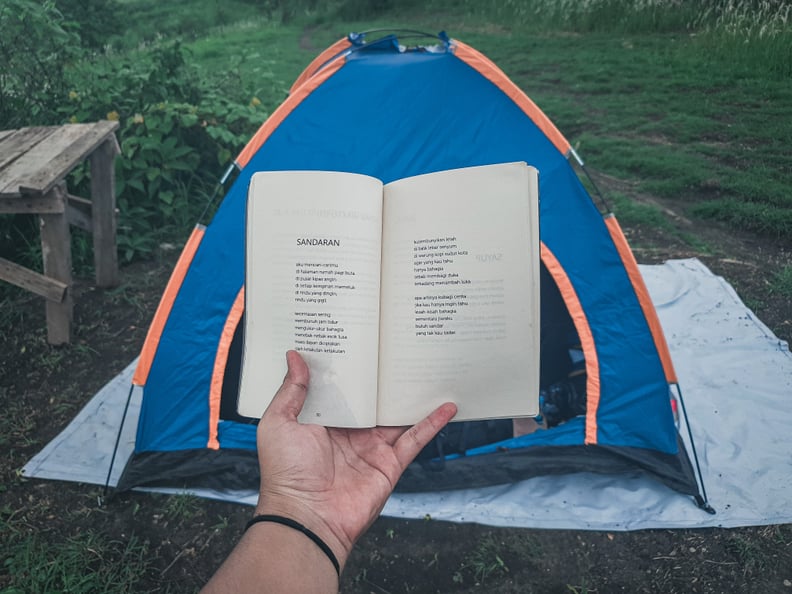 Sleep in a Tent
Haul a tent out into the backyard, and change up your sleeping situation. Look at the stars, listen to nature, or tell ghost stories in the dark. If you don't have a tent, you can always just toss a sleeping bag in the grass and sleep there, but a tent might be a little more comfortable.
08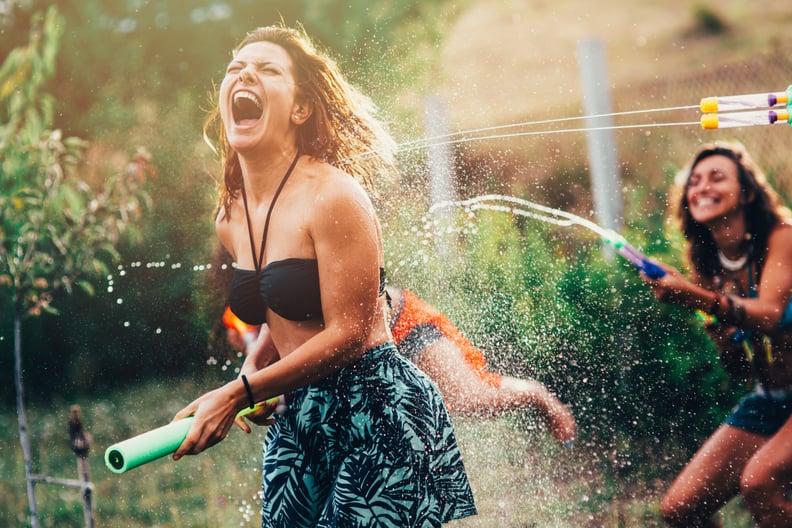 Have a Water Fight
Load up your Super Soakers with water, and get down to business with whatever small group of people you've gathered in your backyard. If you don't have Super Soakers, just use water balloons, buckets of water, or the hose. This is so much fun on a hot day and will definitely make you feel like a little kid again!
09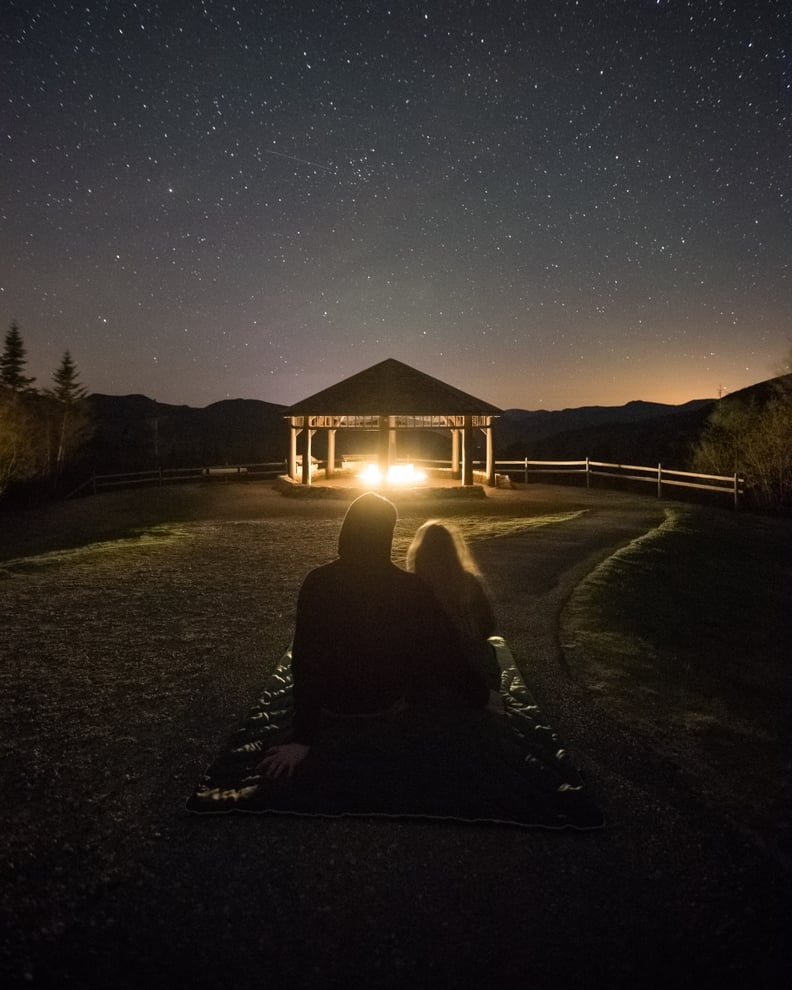 Stargaze
It's so peaceful to sit in the backyard and stare at the stars, and it's also incredibly romantic to share with your SO.
10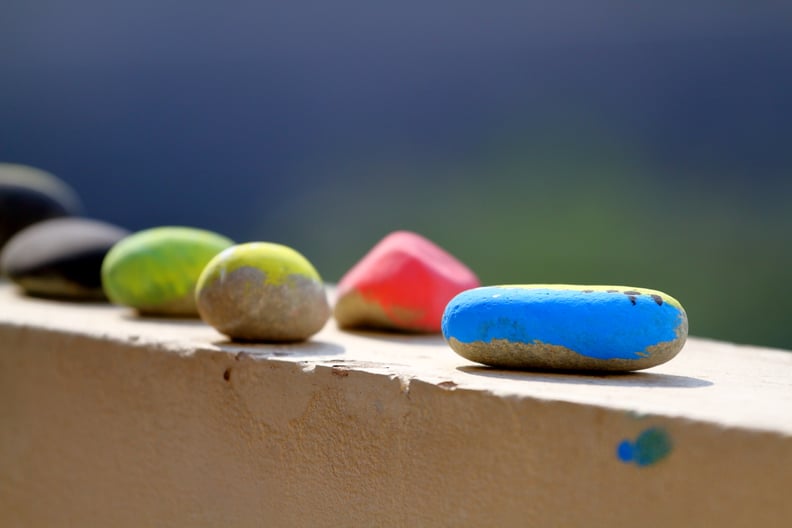 Paint Rocks
Here's your opportunity to flaunt your creativity and just make a mess, which can relieve so much stress! Grab whatever rocks you can find around your yard, and paint them fun colors and patterns. Whatever you do with them after that is up to you, but let your mind go wild! You'll feel like you're at summer camp in the best way.
11
Have a Scavenger Hunt
Gather your closest friends and set up a scavenger hunt around the yard. If you have a tiny yard, you can include the house, too. For even more fun, draw up a treasure map to guide them to riddles and clues. You can even turn it into a fun drinking game where each clue has a fun shot or cocktail to try.
12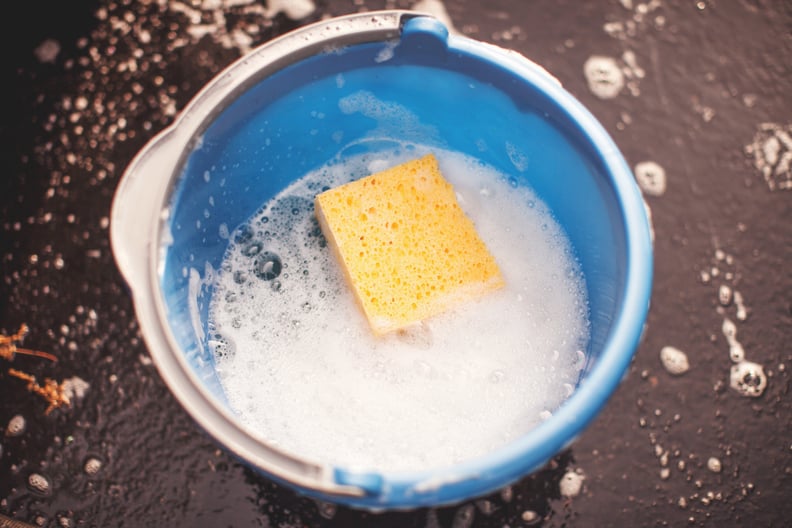 Play Sponge Tag
Another fun way to cool off on a hot summer day is sponge tag. Grab some buckets and a fat sponge, and get ready to run. If you've never played, it's simple. The person who is "it" has the soaking sponge. To tag someone, they have to hit them with the sponge! Keep buckets around the yard to reload the sponge with enough water to make it really fly.
13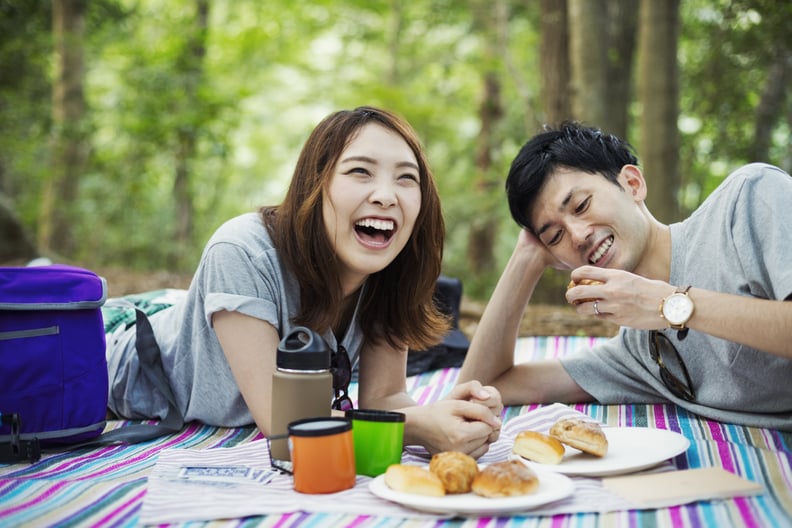 Have a Picnic
Pack your favorite foods, and enjoy them on a blanket in your backyard. Picnics are fun for a small group, with your significant other, or just by yourself.