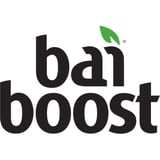 Women account for nearly 41 percent of all gamers in the United States — but receive a disproportionate amount of harassment and hate in online streams and on message boards. It's something that Twitch streamers Kristen Valnicek and Krysta Easonwalk know all too well.
Both Kristen and Krysta have made a conscious effort to champion positivity in their online worlds — especially for their fellow female creators. Still, it's not always easy to block out the negativity by yourself, so they teamed up with Bai Boost. Bai Boost is made with plant-based energy, meaning spreading good energy is in the brand's DNA.
To foster a more positive and inclusive streaming experience, Bai Boost created a custom Twitch chatbot named GENY, the Good Energy Chatbot. When Krysta and Kristen's Good Energy Zone streams went live, GENY was there to intercept any bad behavior and turn it into a positive.
Every time GENY spotted negative or hateful chat comments, she converted them into a monetary donation to Take This, a non-profit working to both decrease the stigma around and increase the support for mental health in the gaming industry. So, any time someone posted a trollish comment, GENY sent a donation to Take This and posted an educational fact about mental health. All in all, Bai Boost donated $25,000 to Take This. Press play on the video ahead to learn more about Bai Boost's Good Energy Zone — and how we all can promote positivity in the gaming community.