Oh the Gore! DIY Bleeding Halloween Candles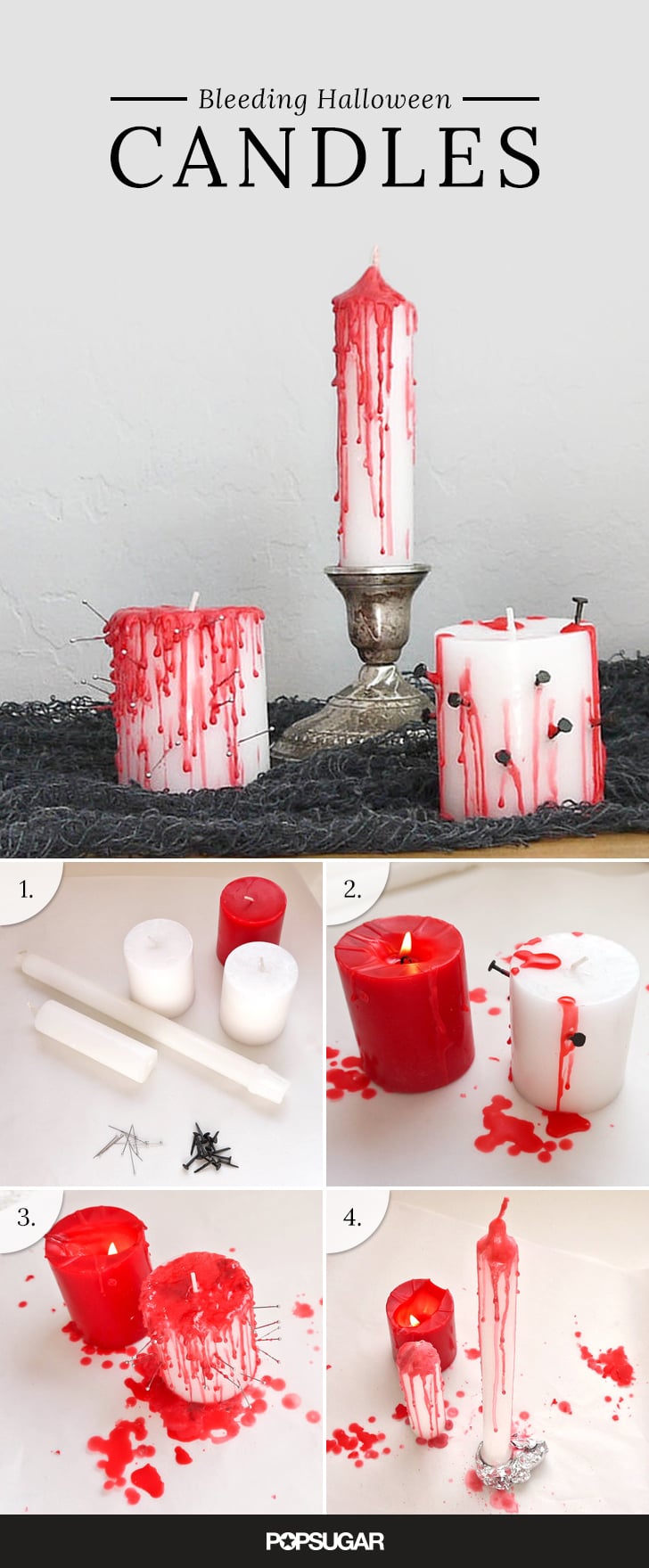 POPSUGAR Photography | Sarah Lipoff
POPSUGAR Photography | Sarah Lipoff
Transform dollar store candles into bleeding votives that really set the tone for an eerie evening of Halloween fun. We found this spooky idea on Pinterest and had to give it our own spin. For only a few dollars, these candles come together in no time and also make a fantastic gift for someone that really loves celebrating All Hallows' Eve. And these candles are so easy to make, you'll have a collection in no time.
What You'll Need:
Parchment paper
White taper candles
White pillar candles
Red candle
Cut tacks
Push pins (optional)
Tinfoil
Directions:
Start by covering your work area with parchment paper and then removing any stickers or plastic covering from candles. You can find white and red candles at the dollar store, which makes this project seriously budget friendly.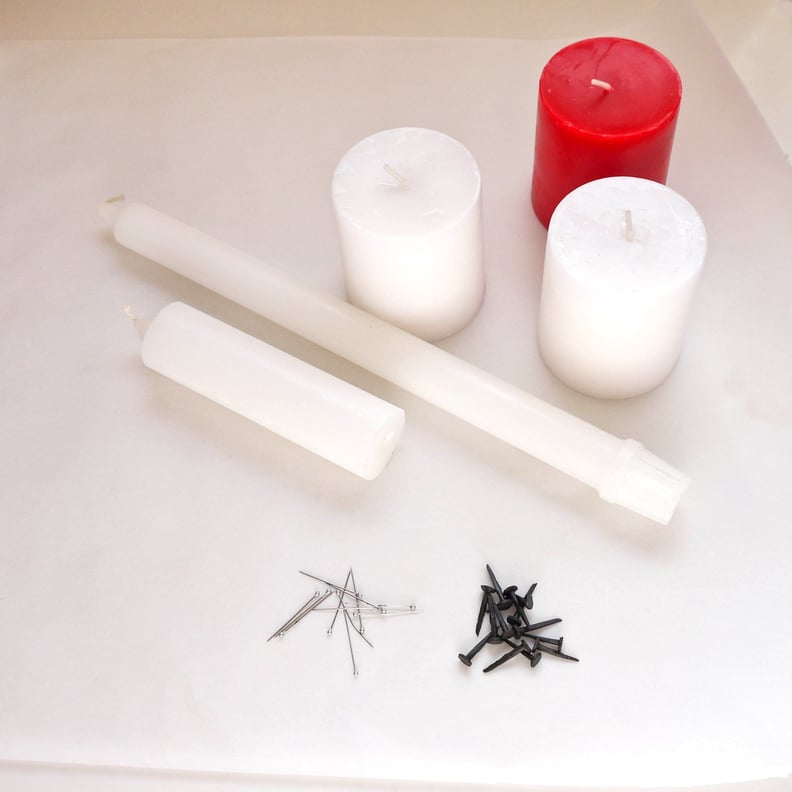 Now light the red pillar candle and get ready to drip some goulish wax blood. Start pressing cut tacks into a white pillar candle and dripping wax over the top, making it look like the pierced candle is gushing blood. You can find cut tacks at your local hardware store for around $2. Remember to work with caution — wax is hot!
Continue making interesting pierced candles using different items, such as push pins or even a small knife. Have fun and get creative!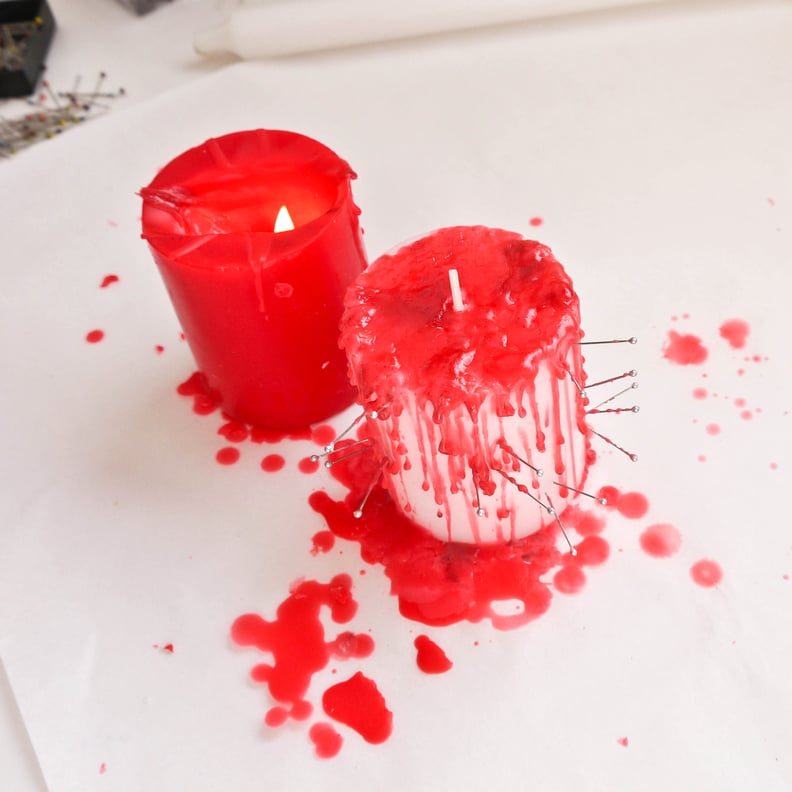 To create Halloween taper candles, squish a small length of tinfoil and wrap around the base to help the candle stand on its own. Now drip the red wax at the top of the candle until it runs the length of the candle.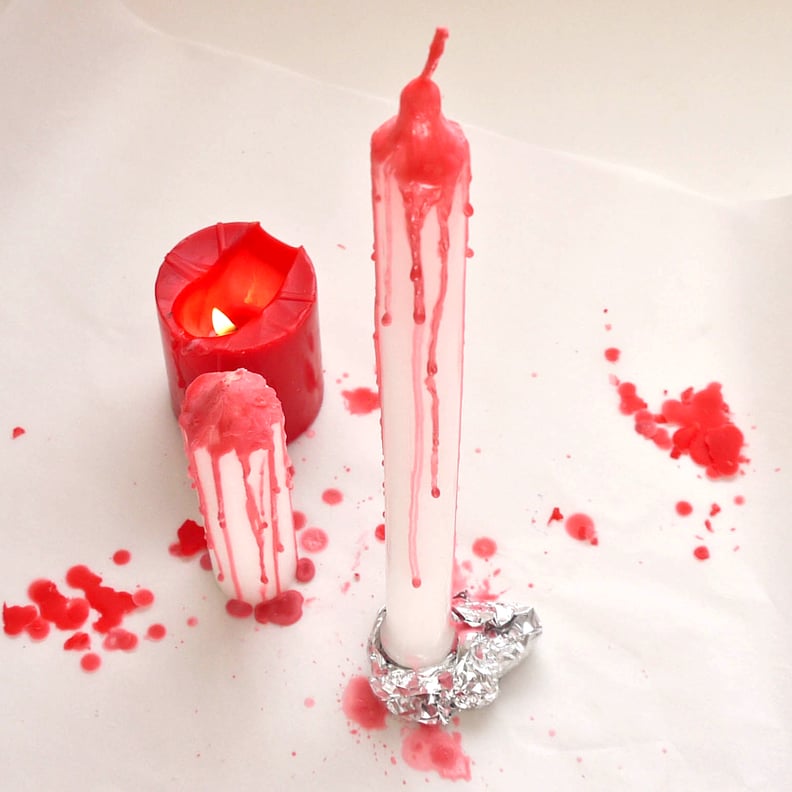 Arrange the finished candles in a stunning candelabra or group together for an eye-catching All Hallows' Eve display.