The Coolest Alexa Skills You Need to Try Out With Your Amazon Echo Device
As POPSUGAR editors, we independently select and write about stuff we love and think you'll like too. If you buy a product we have recommended, we may receive affiliate commission, which in turn supports our work.
Amazon's Alexa is the best friend we never knew we needed. It's the virtual assistant that keeps track of our day with weather updates and the latest current events, reminds us about appointments and notes, controls our homes, and more. Alexa answers all of our questions (sometimes with a little sass), creates lists, and is the second brain we've always needed. However, you can make Alexa do so much more by utilizing Skills.
Alexa Skills are programs that are similar to apps that let you do more with Alexa. You can listen to podcasts, get in a workout, set up routines, order food, play games, and so much more. Amazon even partnered with other brands such as Ring, Headspace, NPR, Spotify, and the Food Network to create specific Skills that make your experience using Alexa seamless, smarter, and that much more enjoyable.
The Skill Store has tens of thousands of various Skills Alexa can utilize, and we highlighted the best ones we could find. Whether you need to be more productive, keep friends and family entertained, or make your cooking adventures go smoothly, the Skill Store has something perfect for your lifestyle — all you need is an Amazon Echo device. Keep reading to see how Alexa can be your virtual mom-ager or your very own J.A.R.V.I.S., and treat yourself to one of the coolest smart devices on the market.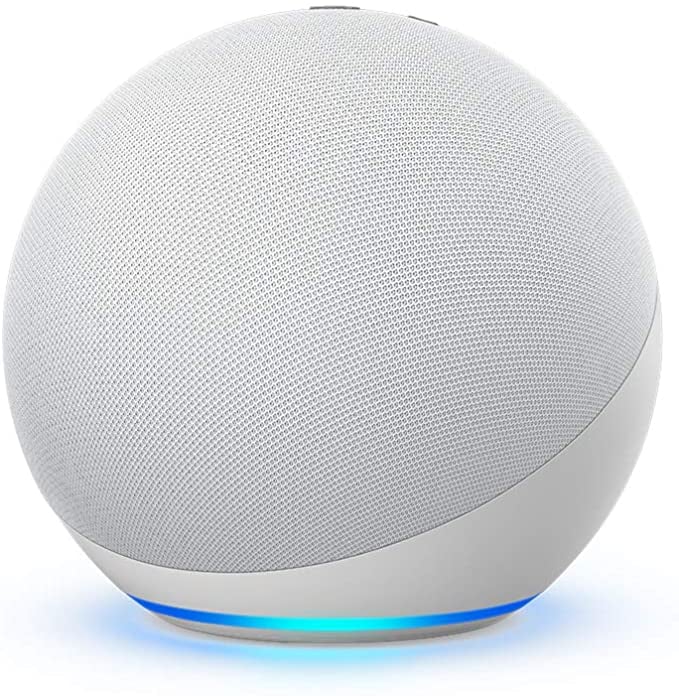 Routines
Alexa lets you enable several actions with a single request. For example, if you want your Echo (4th Gen) ($60, originally $100) to wake you up, turn on the lights, announce the top headlines for the day along with the weather, and start playing your favorite playlist or podcast, Routines will let you do that. You can have routines for any time of day or situations, it's not just for mornings or bedtimes.
You can always customize and build your own routine to fit your lifestyle. But test out the feature with these Skills:
"Alexa, enable the Good Morning Routine" will make Alexa wish you a good morning, tell you something new, then play your Flash Briefing.
"Alexa, enable the Start My Day Routine" will make Alexa tell you news, traffic, and more.
"Alexa, enable the Good Night Routine" will make Alexa wish you good night and play sleep sounds.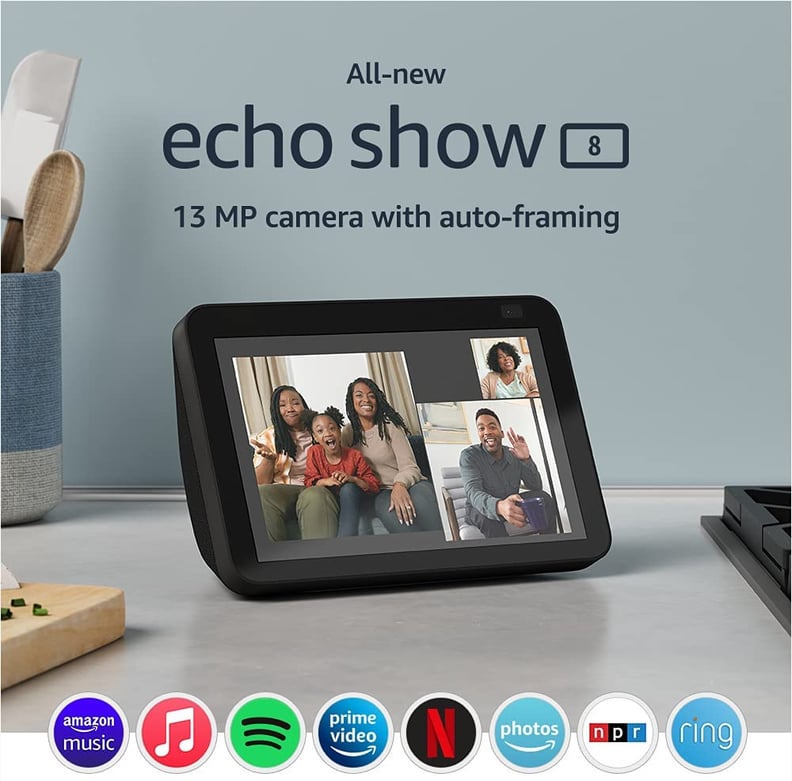 Catch Up With Family and Friends
The Echo Show 8 (2nd Gen) ($95, originally $130) (13 MP camera with auto-framing) lets you video call, share pictures, and spend quality time with friends and family. Let Alexa initiate a group call with "Alexa, call my family." Remotely check in on family members with Alexa Care Hub, where you can get alerts and notifications on loved ones. Take selfies by simply saying "Alexa, take a selfie." Walk down memory lane by asking "Alexa, show photos of this day." You can even share photos with family and friends by simply saying "Alexa, send this photo to Grandma."
If you need a little nudge in the right direction when it comes to socializing and small talk, Alexa has got you covered. All you have to do is say, "Alexa, help me small talk." You'll get tips and tricks to have engaging conversations, how to use body language, being fully present, and more. This feature was created in partnership with small talk expert, Akash Karia.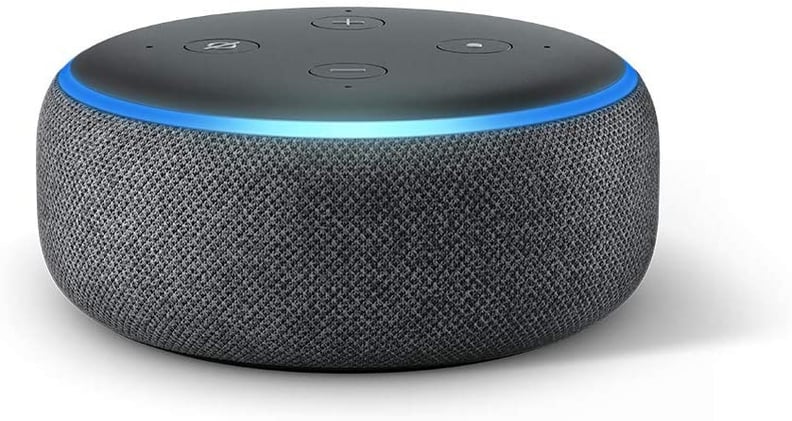 Control Your Smart Home
With the Echo Dot (3rd Gen) ($20, originally $40), you can control your compatible smart home gadgets and appliances. If you have Ring, you can simply say "Alexa, turn on my porch light," "Alexa, answer the front door," or "Alexa, arm Ring." Control your Philips Hue lights with commands like "Alexa, turn on Living Room lights" or "Alexa, set the Kitchen light to Green." If you have a Shark or iRobot cleaning device, you can control and schedule them via Alexa with commands like "Alexa, tell Shark to pause cleaning" or "Alexa, ask Roomba to start vacuuming."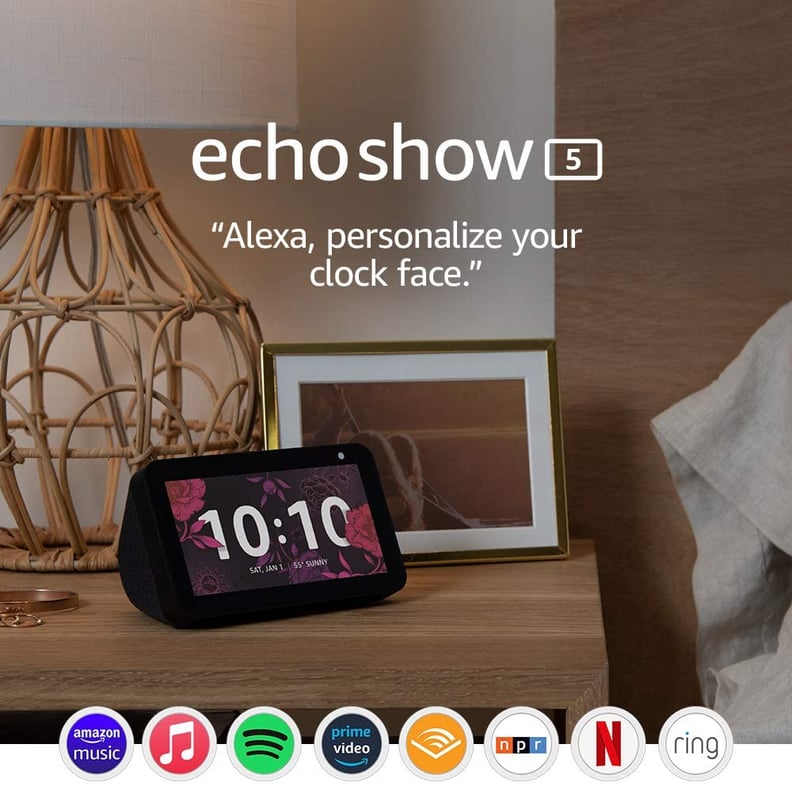 Fitness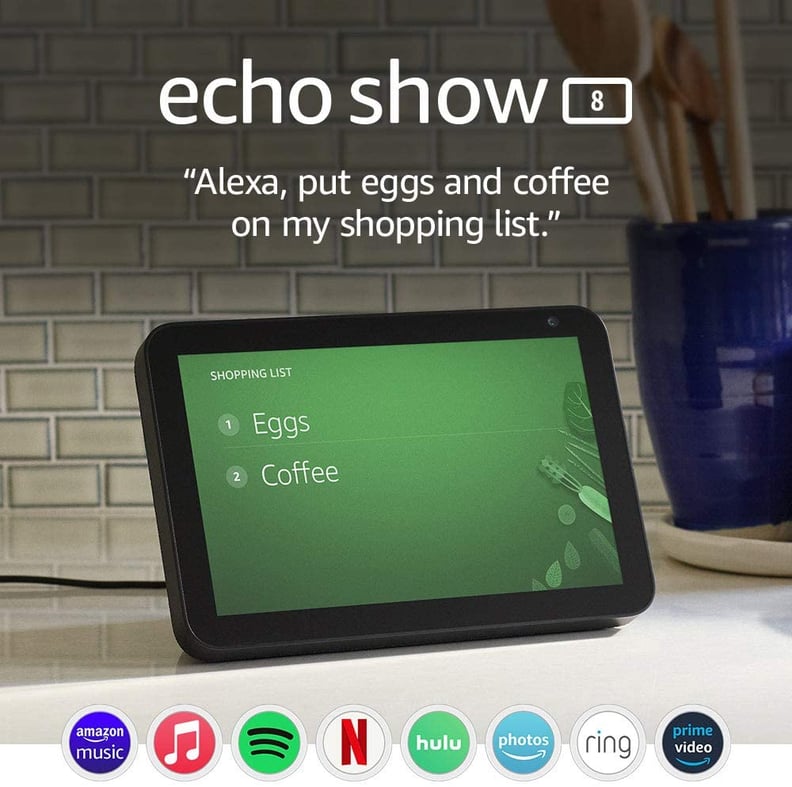 Food and Shopping
Make food shopping and cooking a lot more seamless with the Echo Show 8 (1st Gen) ($70, originally $110). You can create shopping lists so you never forget to grab last-minute additions at the grocery store. In fact, you can ask Alexa to directly order whatever you need from Amazon and Whole Foods. If you need an ETA on your online orders, ask "Alexa, where's my stuff?"
Unleash your inner Food Network star and cook up a storm by simply saying "Alexa, show me cooking classes from Food Network Kitchen" or "Alexa, show my saved recipes from Food Network Kitchen."
Don't want to cook? Simply say "Alexa, what Chinese restaurants are nearby?," "Alexa, find restaurants that deliver," or "Alexa, open Domino's and place an order" for easy takeout.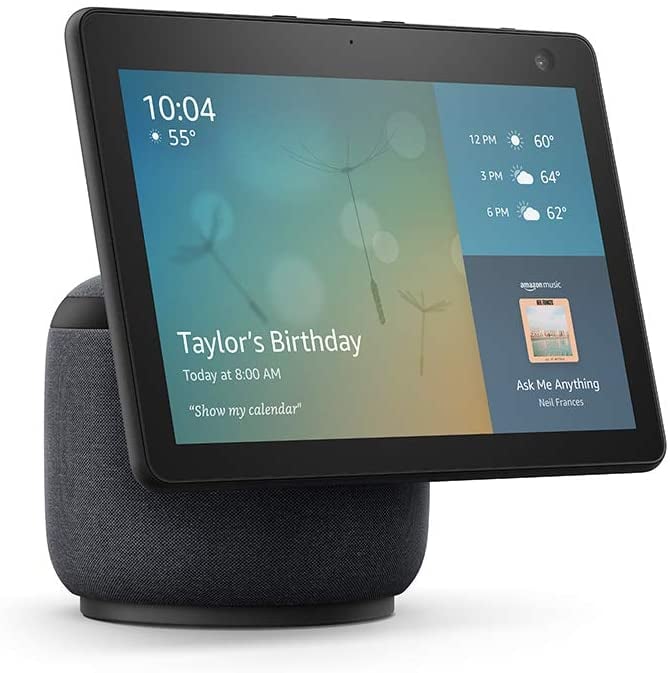 Catch Up on Streaming and News
Ask Alexa on your Echo Show 10 (3rd Gen) ($190, originally $250) HD smart display with motion to play your favorite shows and movies or catch up on the news. You can simply say "Alexa, play The Marvelous Mrs. Maisel on Prime Video," "Alexa, play New Girl on Netflix," "Alexa, play news from CNBC," or "Alexa, enable news notifications for NPR."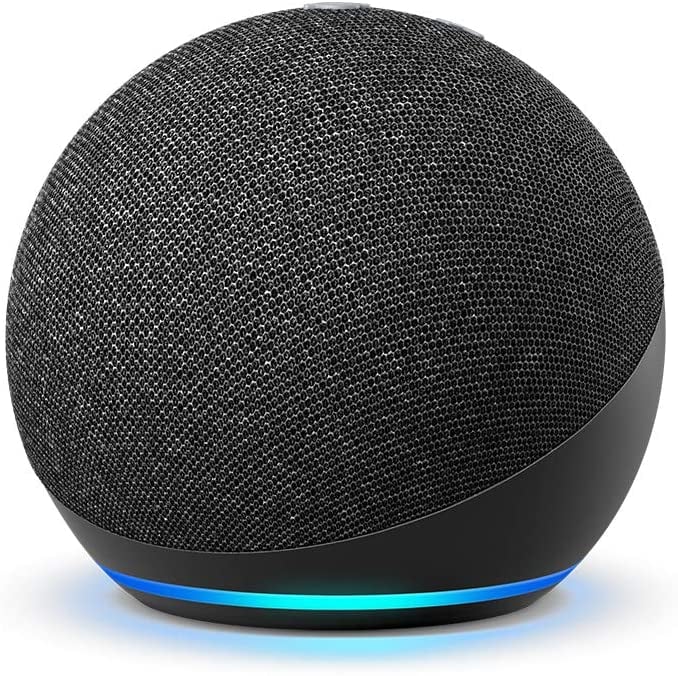 Games and Other Fun
Alexa Skills aren't all serious and functional; you can also have a little fun with it. With the Echo Dot (4th Gen) ($25, originally $50), you can enable classic games like Jeopardy by simply saying "Alexa, play Jeopardy"; test out your Harry Potter trivia with "Alexa, play Harry Potter quiz"; or play Escape the Room by asking "Alexa, open Escape the Room." Embrace your love for Baby Groot with "Alexa, ask Baby Groot what's up." In fact, you can ask Alexa to let Baby Groot answer any question you have by simply prefacing "Alexa, ask Baby Groot . . . "
Looking for a hilarious gift for a friend? Ask "Alexa, find funny gifts." Alexa can even alert you when there's a deal. Just add items you are interested in to your Wish List, and Alexa will alert you if there's a deal when you say "Alexa, what are my notifications?"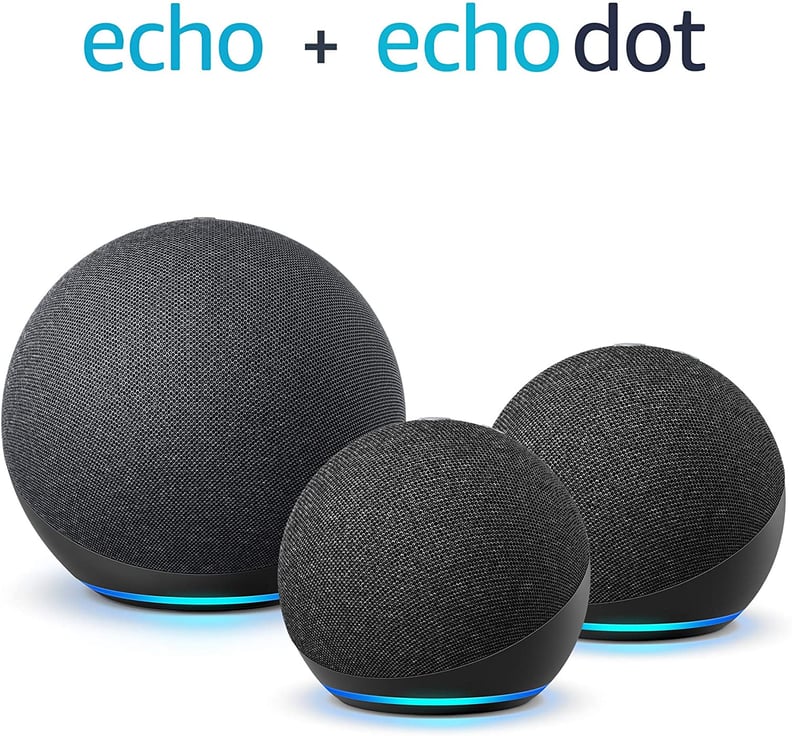 Alexa Multiroom Audio
Get the Multi Room Music Starter Kit | Echo (4th Gen) and 2 Echo Dots (4th Gen) ($110, originally $200) and use Alexa in multiple rooms. You can use Alexa and multiple Echo Devices as a household intercom system by simply saying "Alexa, drop in on Master Bedroom" or "Alexa, announce . . . "
To play music, podcasts, or audio books in multiple rooms, simply say "Alexa, play Today's Hits on Apple Music everywhere" or "Alexa, play An Oral History of The Office podcast on Spotify everywhere." To play audio in a specific room, just say "Alexa, ask Sleep Sounds to play Rain in the bedrooms."