This Fang-tastic Dracula-Themed Tower Suite Includes Elegant Doorways and Haunting Decor
Someone pour me a glass of blood-red wine, because I'm ready to kick back on a velvet chaise lounge in this gothic Dracula motel suite until next Halloween. The vampire-themed tower suite, inspired by Bram Stoker's classic 1897 horror novel, is located at The Roxbury Motel in Roxbury, NY and has me shivering at ever chilling new detail I spot. Did anyone else catch the severed hand holding up the chandelier in the bedroom?
The haunting photos of the suite perfectly capture the feeling of being lost on an unfamiliar Transylvanian mountaintop during a dark and stormy night, only to happen upon a lavish mansion shrouded by the skeletons of forgotten cypress trees. "Dracula's Fangs," aka Room 41, features a carved mahogany throne, elegant sconces and candelabras in every room, cushioned walls, bat-themed accents, red velvet curtains, towering sloped ceilings, and a winding staircase perfect for making a grand entrance. All it's missing is a self-playing organ.
Additional amenities include a common living room with a sleeper sofa, two king-sized bedrooms with their own ensuites, a screened-in back porch, a sun balcony with a view of the surrounding forest and meadow, and, of course, a wet bar (because even Nosferatu is a fan of a well-aged Pinot Noir). But, be warned! The room is booked for Halloween night but open for business in the days leading up to and after the spookiest night of the year. So, if you're looking to book a stay in the suite for yourself, grab your spot soon, and take a closer look at every room of this spooktacular getaway spot ahead.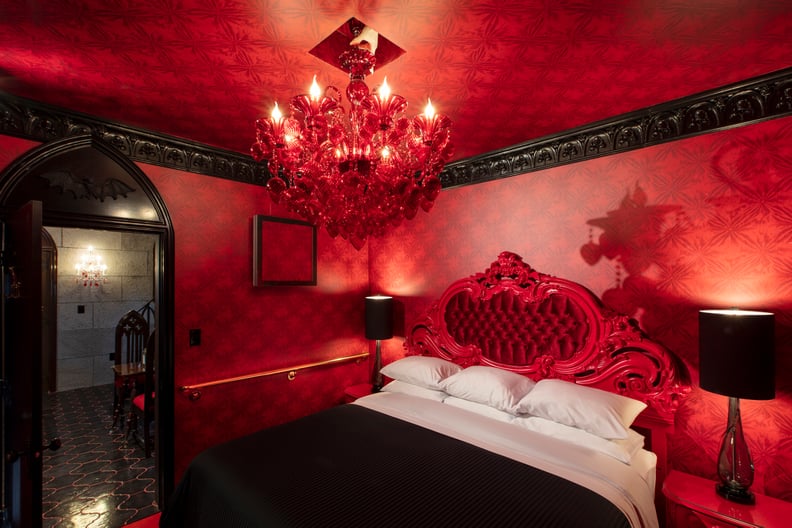 Take a Peek at the Blood-Red Downstairs Bedroom With, Yep, an Elegant Chandelier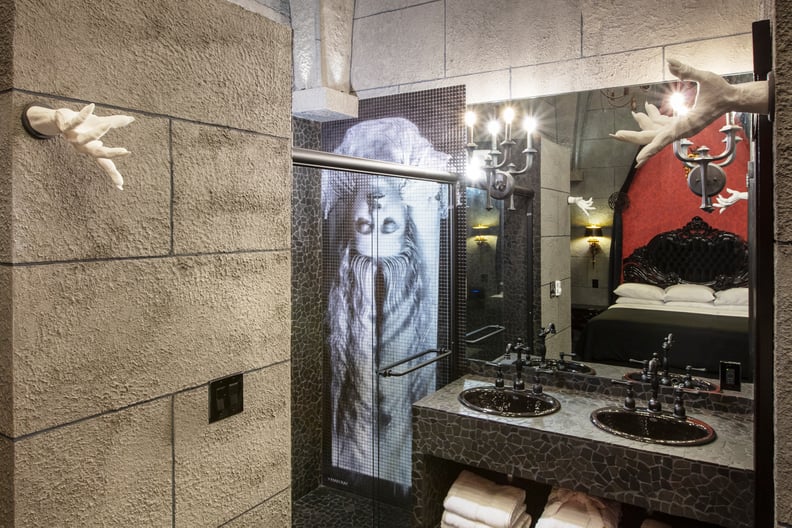 Don't Mind the Chilly Stone Bathroom With Handy Towel Holders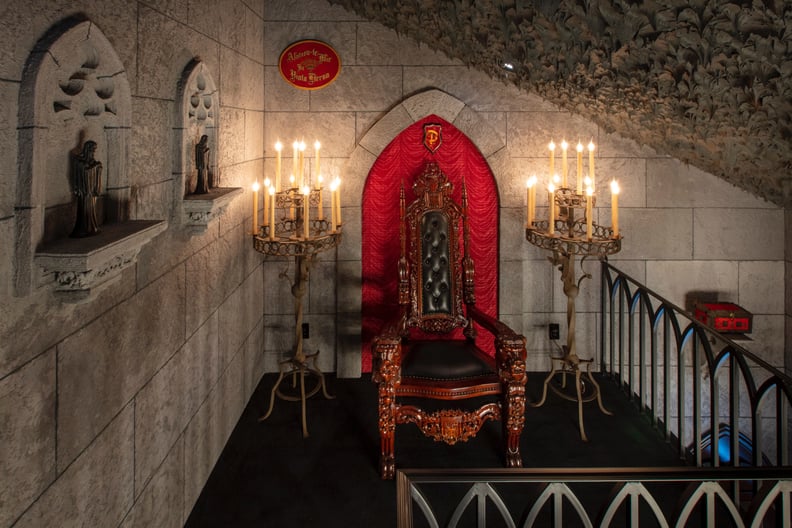 Everyone Has a Vampiric Throne Chamber, Complete With Creepy Accessories, Right?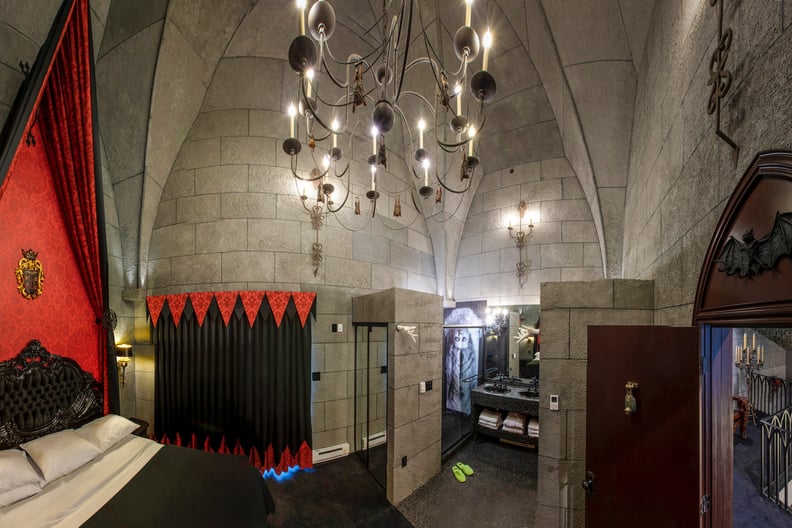 Doesn't the Upstairs Bed Look Eerily Like a Coffin?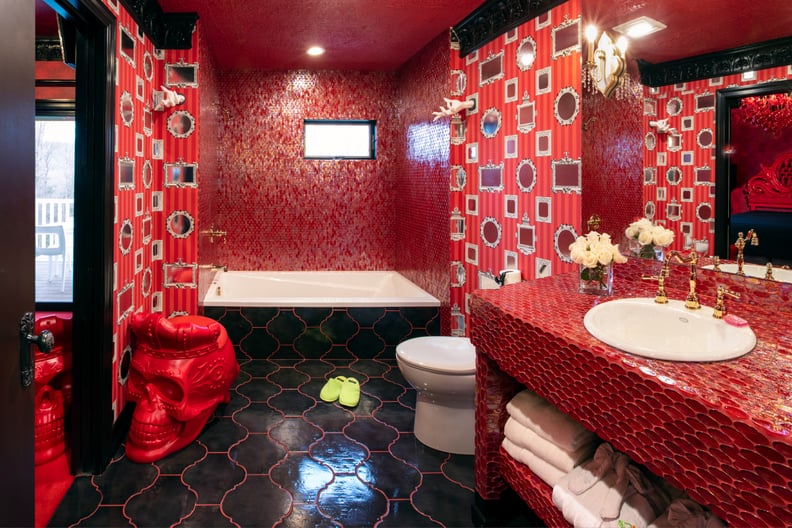 For a Guy With No Reflection, Dracula Sure Has a Lot of Bathroom Mirrors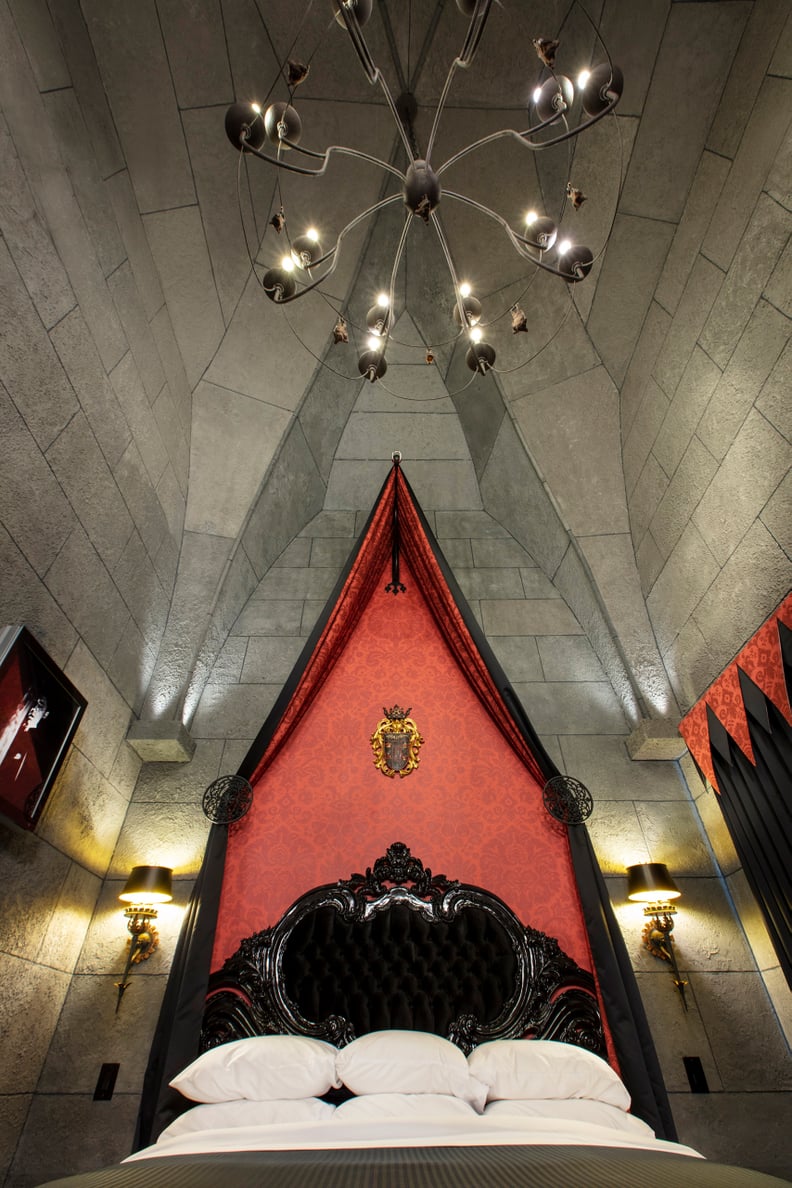 Haunted or Not, the Ceilings in This Tower Are Mesmerizing