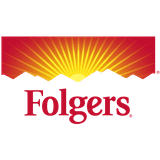 We've partnered with Folgers® Coffee to help you conquer your messy mornings with a cup of coffee in hand.
When I first found out that I'd be working from home, I had grand plans for my newfound free time before work. I had visions of waking up early for a run through the park, taking time to shower and get ready, then making myself a nutritious breakfast before logging onto my computer.
Six months into my new work-from-home reality, things look a bit different than I expected. I'm still taking conference calls and video meetings from my kitchen table, but those gourmet breakfasts never really materialized. Still, I've settled into a nice work-from-home routine, even if it didn't quite live up to my picture-perfect vision. Here's how my morning routine has changed in the weeks and months since I stopped going into the office.