13 European Cities 30-Somethings Will Love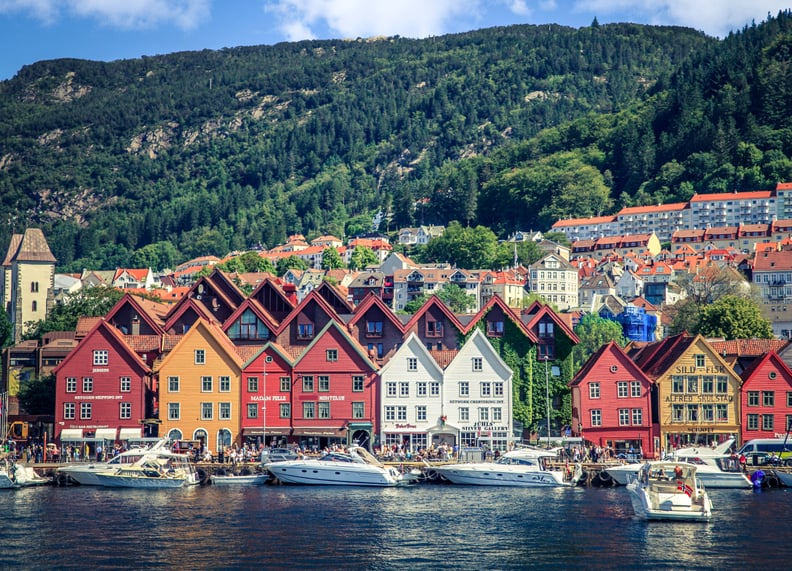 Looking for something a little different for your next trip away with your friends? If you want to go beyond the usual hotspots, Europe is full of cities that deliver a decent dose of culture but also have the requisite food, fun, and photo opportunities. If you and your favorite ladies spent your 20s downing cocktails in NYC, partying hard in Vegas, and earning your beads in New Orleans, you may fancy a change of pace now that you're in your 30s. And if you've always been an old soul, these cities have plenty of quiet places to escape to. Pamper yourself at a thermal spa in Budapest, shop till you drop in Florence, gorge on chocolate in Bruges, or live that Game of Thrones life in Dubrovnik. These are the cities to add to your 30-something bucket list!
01 Valencia, Spain
Spain's third city is an intriguing mix of old and new. The amazing City of Arts and Sciences has enough to keep you occupied all weekend: the futuristic buildings house a 3D cinema, a science museum, an aquarium, and plenty more. But you can also soak up more traditional Spanish culture by visiting the older parts of the city, including the incredible cathedral, Barrio del Carmen and its palaces, and the amazing central market. Oh, and did we mention there are beaches, too? Visit during the famous Fallas Festival in March if you want to see the city at its absolute best, the streets lined with incredible statues that are dramatically burnt down at the end of the fiesta.
02 Bruges, Belgium
If you loved visiting Amsterdam in your 20s, add Bruges to the list for your 30s. The canal city is small enough to walk around on foot, but do make sure you take a boat ride to enjoy it properly. You can also eat and drink to your heart's content, whether you choose to buy fries and mayo from one of the many stalls lining the town square, or sit down in a laid-back bistro to indulge in mussels and a glass of kriek (cherry) beer. Even if you're not a beer drinker, the brewery tour is worth it for the view from the roof of the building, and there's also a chocolate museum that goes some way to explain why Bruges has a chocolate shop on every corner. Needless to say, you're going to need to bring a few boxes home with you.
03 Cannes, France
The joy of a trip to Cannes (which is a town, not a city, but let's not get technical) is that, thanks to great transport options along the coast, it opens up the entire French Rivera to you and your friends. Though Cannes itself boasts plenty to keep you occupied (including beaches, a marina, and half a dozen museums including one dedicated to perfume), it's also a great starting point for visiting other places along the coast like Monte Carlo, Villefranche, Eze, Nice, Saint-Jean-Cap-Ferrat, and even the island of Corsica. Pack plenty of bikinis! Don't forget to travel inland too; the villages on the hillsides around Cannes and Nice are stunning, and many boast their own artistic communities.
04 Florence, Italy
Boasting some of the best museums and galleries in the world, Florence is a must for anyone who loves a bit of culture, but it has plenty to offer those who don't, too. Aside from being one of the most visually stunning cities you'll ever set foot in, Florence is home to some of the best shopping in Europe and is a city that you can completely lose yourself in, just by strolling around. All this, and we haven't even gotten started on the food yet. Don't pack anything with a tight waistband, that's all we'll say.
05 Budapest, Hungary
Not only is Budapest absolutely beautiful, it's also affordable. The architecture will satisfy even the pickiest traveler, with a little something for everyone, particularly when it comes to baroque and art nouveau. Those who enjoy a pampering session will be happy here too: there are 100-plus hot springs found in the city, meaning there's also an abundance of thermal spas, and they're all absolutely stunning. For refreshments, head to the city's "ruin bars", which have breathed new life into dilapidated buildings and courtyards. Yep, Budapest is hipster central and proud!
06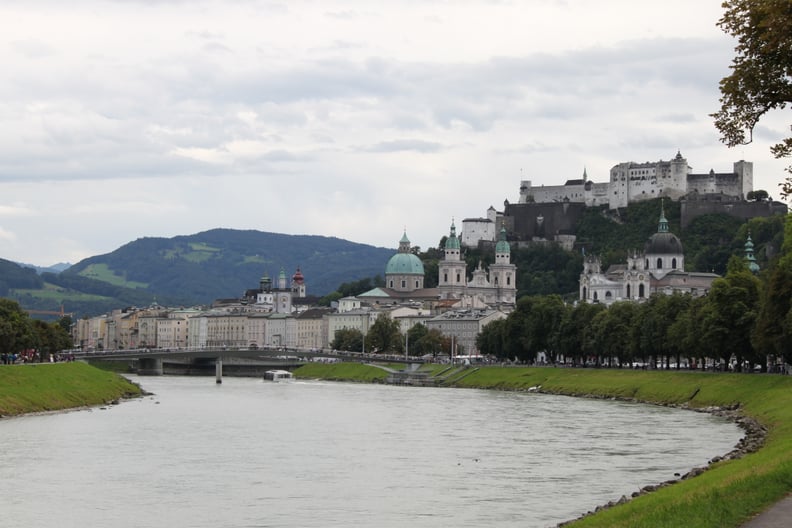 Salzburg, Austria
Much like Bruges, Salzburg is a compact city you can explore on foot, and there's definitely plenty to take in. It has all the museums you could wish for, including one dedicated to Mozart, located at his birthplace. The city's also home to some incredible historical architecture, including Hohensalzburg Fortress, the biggest fully preserved castle in Central Europe. The city's squares and gardens are worth exploring too, as they change dramatically with the seasons. Rest assured, you definitely won't be the only one singing songs from The Sound of Music as you tour this beautiful city.
07 Thessaloniki, Greece
Greece's second city offers the same history, food, and beautiful weather as Athens with far fewer crowds. Old buildings like the White Tower blend with newer developments, including the new waterfront, completed in 2013 and home to a beautiful piece of public art, George Zongolopoulos's "Umbrellas". Discover ancient structures like the intricately carved Arch of Galerius as you tour the city, then settle down at a taverna for some of the best food you'll ever eat. Just one thing: that friend who hates olives? Best leave her at home for this one!
08 Riga, Latvia
The major thing Riga has going for it is value for money. This is one of the reasons it has become a popular destination for bachelor parties, but don't let that put you off. While those gangs of guys are filling up the cheap hotels and hostels, you can book a night in a luxurious five-star hotel for under $100. And while they're drinking the day away, you can view the incredible architecture on Alberta Iela, explore the art museum, and marvel at the cathedral. Visit in Summer, and you can also travel the 16 miles to nearby Jūrmala, a posh holiday resort on the Baltic coast, for some rest and relaxation.
09
Dubrovnik, Croatia
Yes, it's King's Landing. But you don't need to be a Game of Thrones fan to appreciate the beauty of what Byron called "the jewel of the Adriatic". Walking the walls of this incredible city is an experience that shouldn't be missed, but do bear in mind that Dubrovnik's role as a Westeros doppelgänger has made the city busier than ever, and it's not cheap to visit, especially during the peak Summer months. Most of the old town has been turned over to tourism, so you'll never be short of a place to stay, eat, or drink. Take the cable car for incredible views over the city, and drop by the Maritime and Cultural History museums to learn more about the area. If you fancy a change of pace, the War Photo Limited Gallery offers the opportunity to view incredible and moving photography from war zones around the world.
10 Bergen, Norway
The city of Bergen is a Unesco World Heritage Site, and it's easy to see why. It puts the "picture" into "picture postcard". The best photo ops come if you take boat tour out into the harbor, or ride the funicular railway up into the hills. There's a lot of musical heritage in Bergen, and you can visit the homes of two of the city's most famous exports: Grieg's home at Troldhaugen and Ole Bull's Summer paradise at Lysøen. If you can drag yourself away from Bergen itself, it's also the perfect gateway to discovering the Norwegian fjords.
11 Hamburg, Germany
Forget Berlin or Munich: next time you visit Germany, make Hamburg your city of choice. It's perfect for foodies, with a wide range of cuisines on offer, and also has a flourishing music scene. The Sunday Fischmarkt markets sell a lot more than fish and are definitely worth setting your alarm for. Known as "The gateway to the world", the city also opens up multiple possibilities for two-center trips. Our top tip is the island of Sylt, nestled in the North Sea and full of sandy beaches that are perfect for long walks. A three-hour train journey will offer a complete change of pace.
12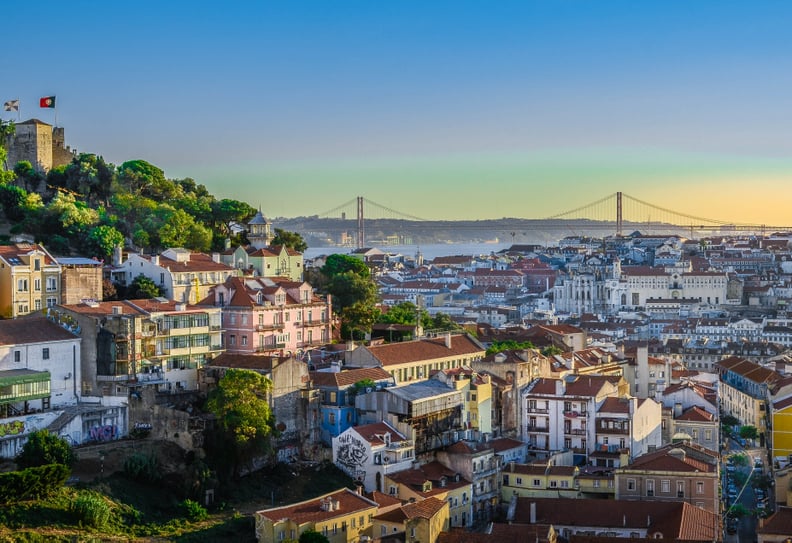 Lisbon, Portugal
Portugal is one of the hottest destinations right now, and its capital city is one of the most affordable cities in Western Europe. Lisbon is a melting pot of cultural and historical influences, and there is something to see on every corner. Get your culture fix at the Gulbenkian and the Museum of Art, Architecture and Technology, before strolling the streets to visit antique shops, supercool bars, and laid-back eateries. Travel west to the Estoril-Cascais coastline for a spot of beach life. Finally, be sure to make time in your schedule to stop by the Museu do Azulejo (the tile museum) too. These are not your average bathroom tiles!
13 Kraków, Poland
If you love old architecture, Kraków's Wawel Castle should be enough of a draw to get you to the city. With elements that represent the medieval, renaissance, and baroque periods, it was once the home of Poland's kings, before becoming an art gallery in the 1930s. Kraków also boasts Europe's largest market square, the vast Rynek Główny, where you can shop for flowers, sit down for a drink, or take a horse-drawn carriage ride. At night, the city really comes alive: Kraków is home to hundreds of bars, restaurants, and clubs, if you're the kind to burn the candle at both ends.