The Holiday DIY That Every Harry Potter Fan Needs to Try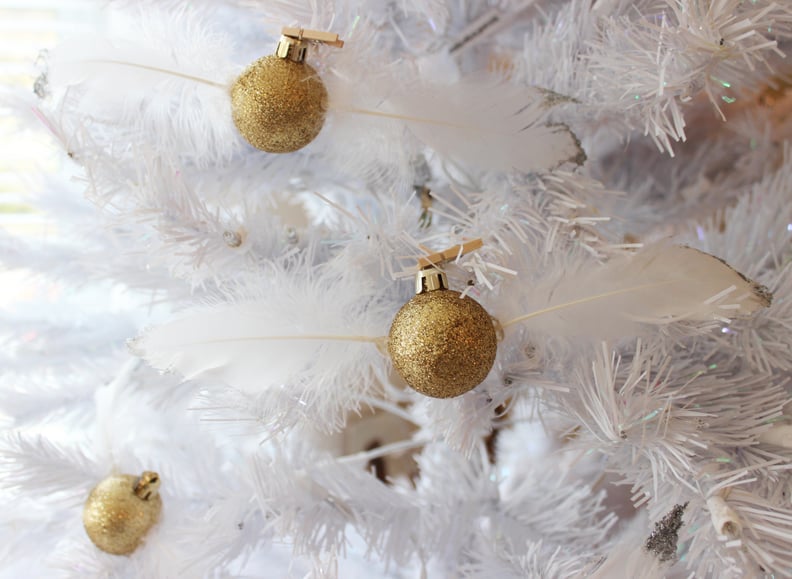 POPSUGAR Photography | Brinton Parker
POPSUGAR Photography | Brinton Parker
When we think of the holidays at Hogwarts, we envision epic decorations, massive Christmas trees dressed in beautiful ornaments, and a picturesque Great Hall with snow sprinkling from the ceiling. True fans who want to re-create the Harry Potter holidays of their dreams can start with an easy DIY that seriously takes minutes to make. These Golden Snitch ornaments can be an addition to your tree or just an awesome decoration for your home all year long. Get the step-by-step instructions now, and check out more Harry Potter holiday DIYs here!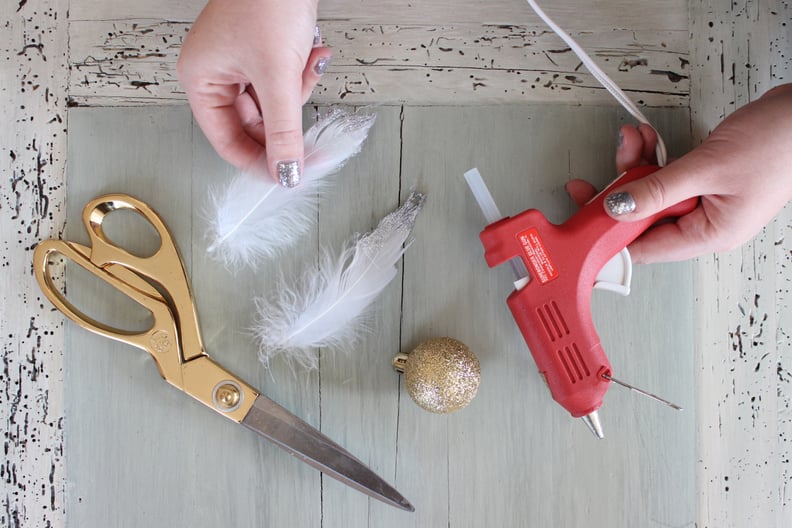 What You'll Need
Hot glue gun
Scissors
White feathers
Gold ornament balls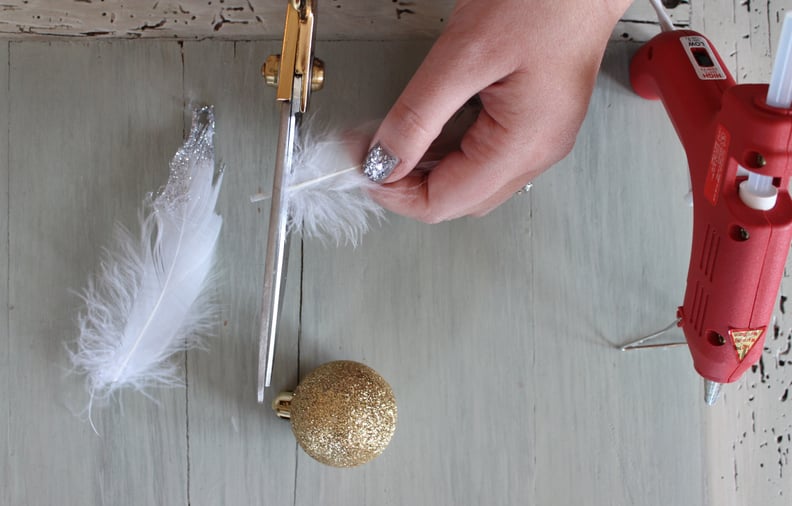 Step 1
Cut down the plastic tip of the feathers close to the base of where the feather part actually begins.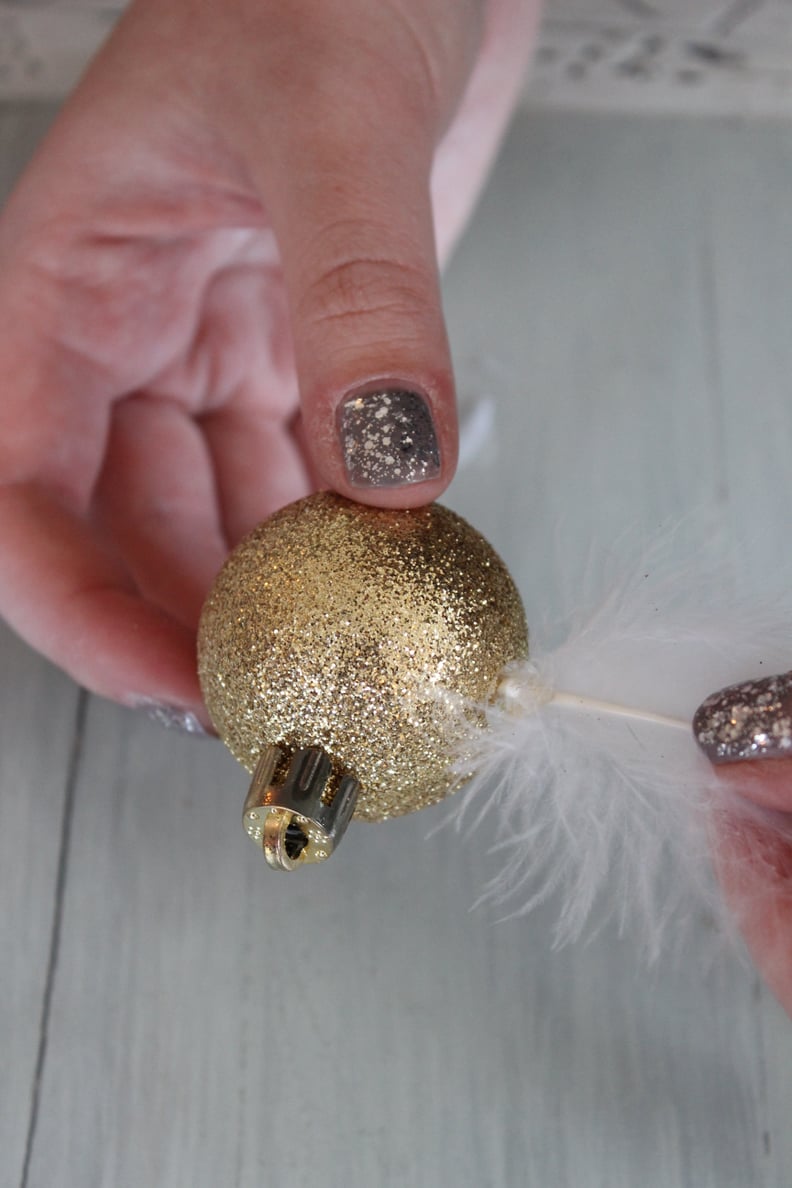 Step 3
Press the glue end of the feather against one side of the gold ornament. Hold the end until the hot glue has dried (usually takes about 45 to 60 seconds).