6 Halloween Drinking Games That'll Get You and Your Friends in the Spooky Spirit
Celebrating Halloween as a kid is great and all, but doing it as an adult is even better — because you can make your own rules. Want to stay out late? Go for it. Want to eat all the candy until you get a stomachache? No one's around to stop you. Want to go all out with your costume? The bigger the better. And want to celebrate with your friends with a few spooky cocktails? You deserve it!
This Halloween, whether you're throwing your own epic Halloween party or attending a friend's, playing a few drinking games is the perfect activity to kick-start the night. Try these six Halloween-themed ones that are guaranteed to get the crowd going, but remember to always be careful and drink responsibly. Get your boos on!
—Additional reporting by Lauren Harano
01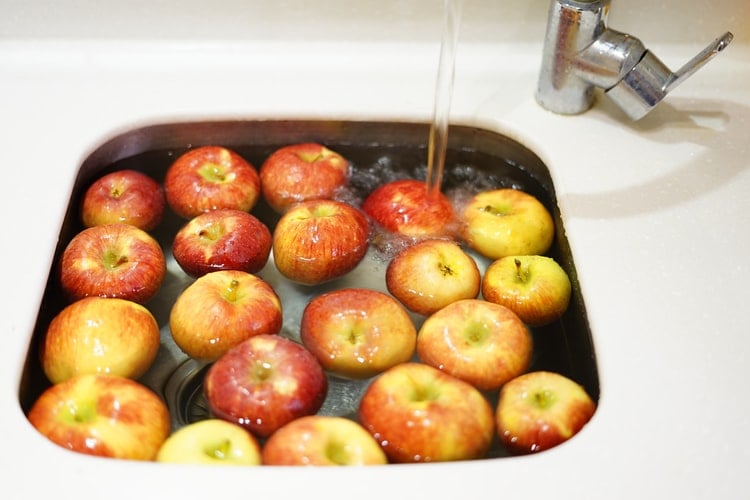 Boozing For Apples
The even better version of the Halloween classic! Just add mini liquor bottles to your apple bobbing station and have people try to grab them instead of the apples. Another option is to carve holes in your apples that you then fill with liquor (or make floating shot glasses with Styrofoam). But, mini bottles are the way to go if you want to save yourself time and not waste alcohol.
02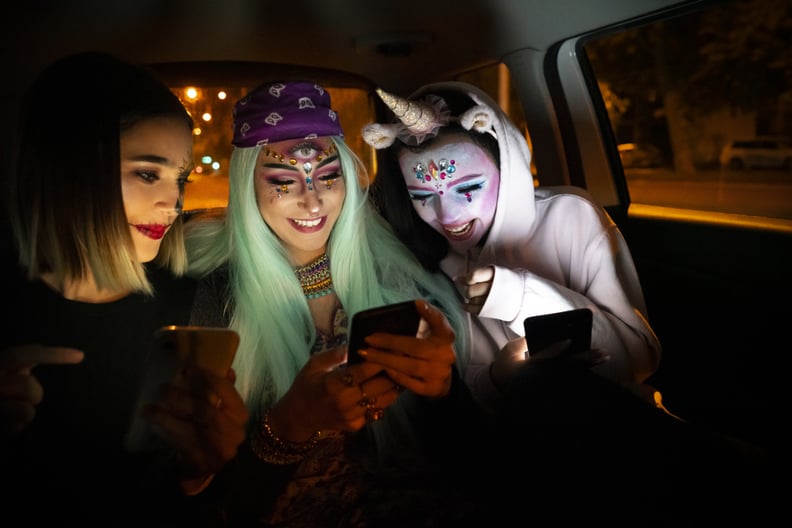 Social Media Spooky Shots
For this game, you'll need to hop on your favorite social media app, preferably TikTokor Instagram, and check out what your internet friends are posting. The rules ahead apply to the top post in your feed. Just make sure everyone is ready and set a timer for every 30 minutes. When the timer goes off, check the top post and everyone takes a drink when one of the following things happen:
Someone posted a photo dressed as Olivia Rodrigo.
Someone posted a photo of them and their S.O. wearing a couples costume.
Someone posted a status/caption quoting Hocus Pocus.
Someone has already changed their profile picture to one in their Halloween costume.
Someone posted a photo of a group of 5+ people in an epic group costume.
Someone posted a photo wearing the same costume as someone playing the game.
03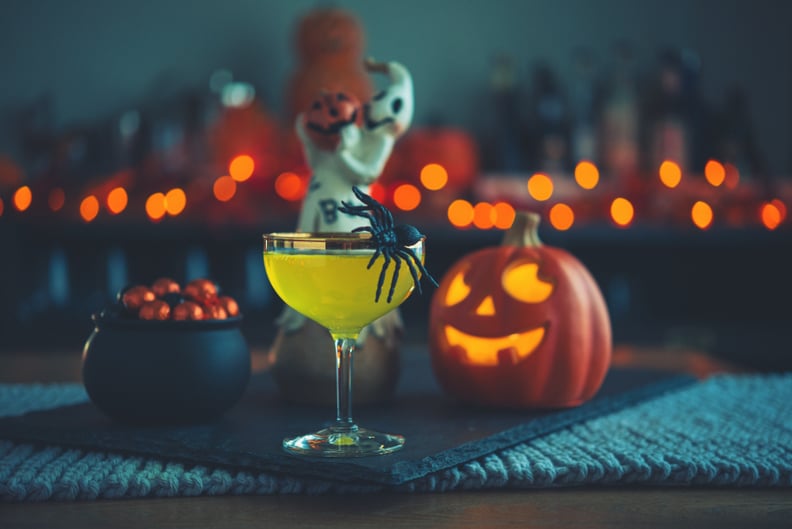 Trick or Drink
If you live in a neighborhood with lots of kids, you probably don't want to skip passing out candy just because you're throwing a party. Plus, most kids will ring your doorbell long before your festivities are under way, so give yourself the best of both worlds by pregaming with this super fun game. Simply invite a few of your best friends over early and take turns taking a sip of your drinks when:
The doorbell rings.
Someone says "trick-or-treat."
You get a witch at the door.
You get a dog trick-or-treating in costume.
A kid makes a face at the candy you give them.
04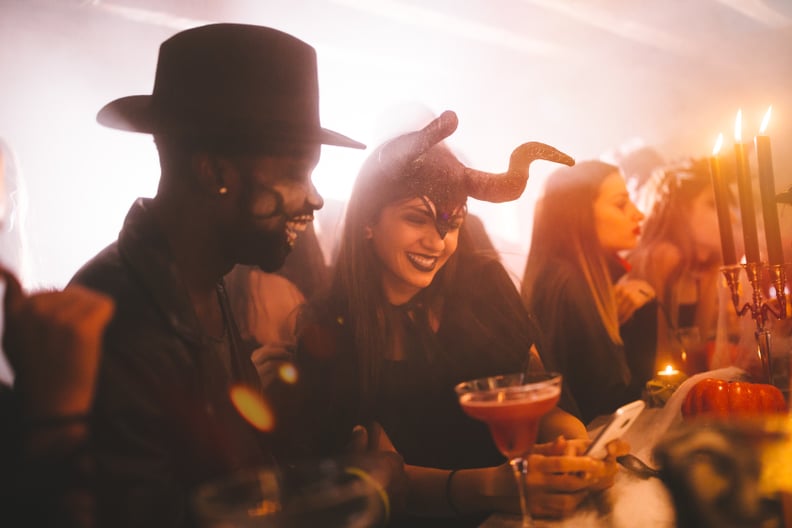 Good Witch, Bad Witch
This one is super easy, but also super fun. Just make a line of good witch shots (like Fireballs, lemon drops, and vodkas with soda) and a line of bad witch shots (like straight tequila, gin, or whiskey). Everyone flips a coin, and if they land on heads, they pick a good witch shot. If they land on tails, they pick a bad witch shot. Like we said, super easy!
05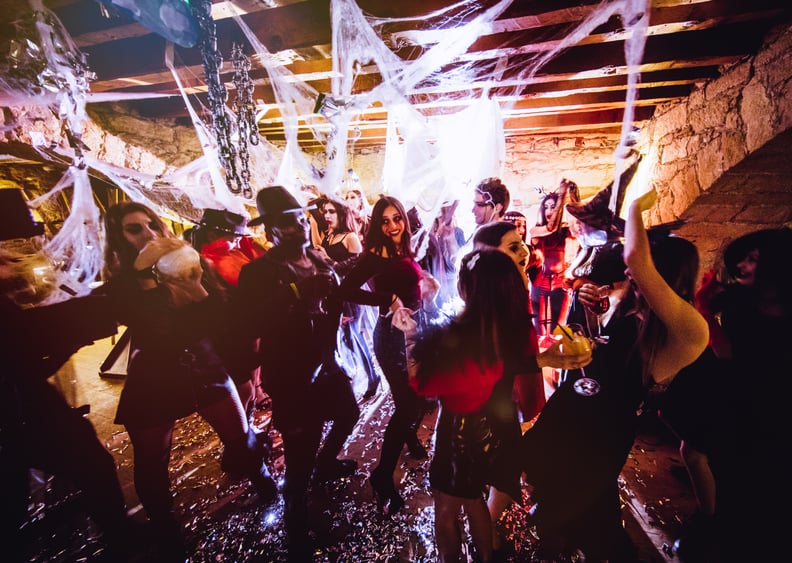 Costume Bingo
This game can be played as people arrive to the party, but also as they enter the bar if you should end up at one on Halloween night. If you see someone come in with a "stereotypical" costume (you know, a witch, superhero, bunny, etc.), then everyone must drink . . . except the person who points out the costume.
06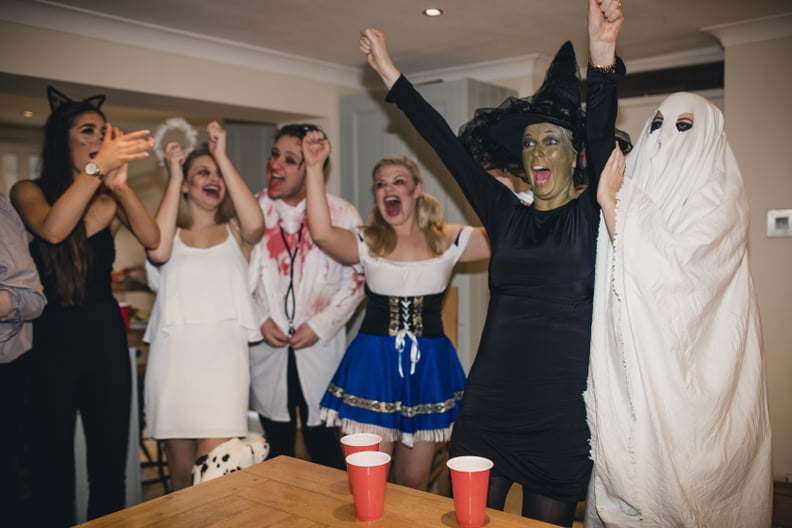 Beer Pong With Eyeballs
Because any party with drinking games inevitably ends with beer pong, be prepared to make it fit your theme. Just hit up your local party store for eyeball ping pong balls and orange and black cups. (This same trick can also be used on flip cup, beer baseball, or rage cage.)
07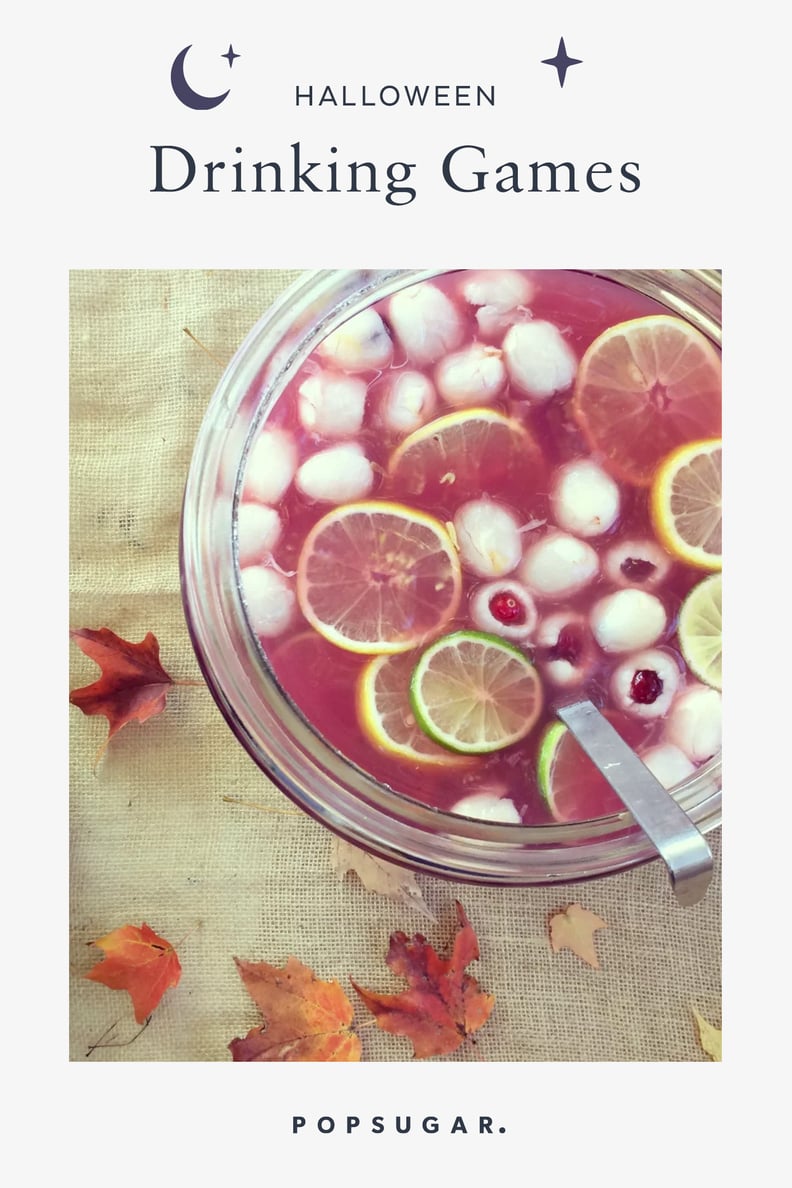 Pin It!