10 Minimalist Travel Tips That Will Help You Save Bag Space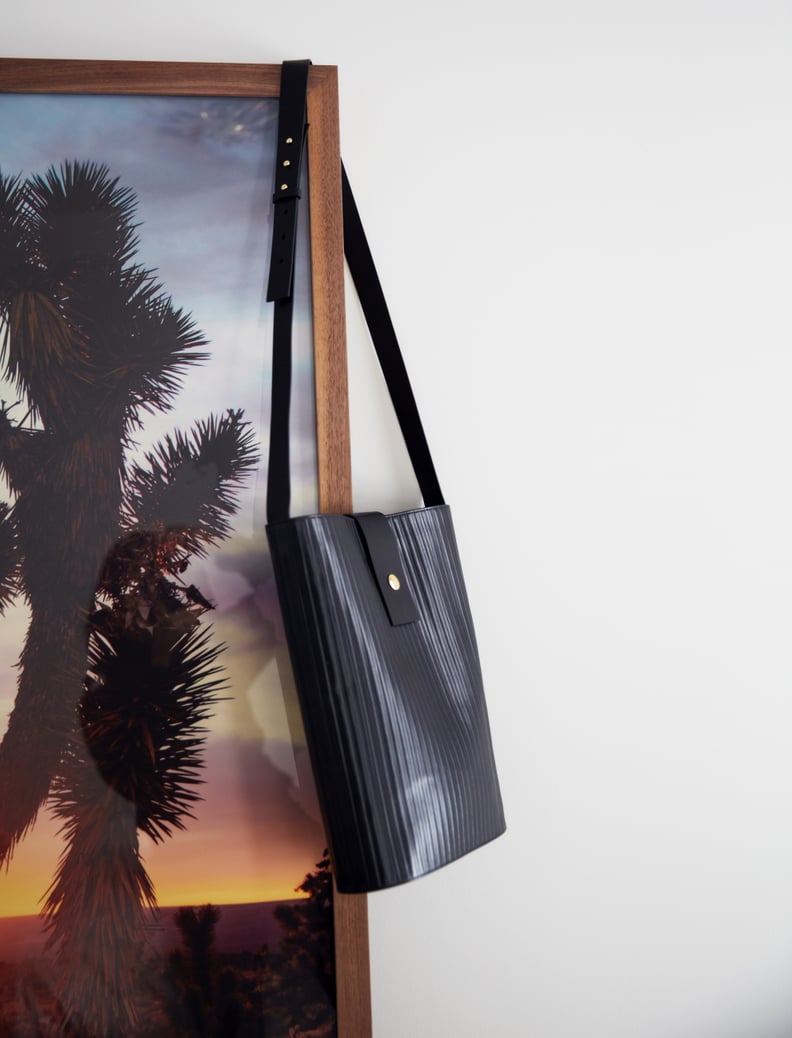 POPSUGAR Photography | Sheila Gim
POPSUGAR Photography | Sheila Gim
I used to be a notorious overpacker. What if I really needed my Winter jacket on the beaches of Mexico if it got really cold one random night? Irrational. It didn't, and it wouldn't. The more I've traveled, the more I've realized just how nice it is to not worry about dealing with a bunch of unnecessary luggage. Half of the things I used to pack stayed buried in my suitcase the whole trip, just adding extra weight for absolutely no reason. I've started to (mostly) follow the minimalist approach to packing, and it's made traveling even more enjoyable. Here are 10 things you can do to pack lighter and travel better.
1. Plan your outfits ahead of time.
Instead of throwing in every article of clothing you've ever owned, count the number of days you're going to be gone, and plan your outfits for each day (and evening if necessary).
2. Pack only the essential toiletries.
If you're staying at a hotel, then they will have shampoo, conditioner, hand soap, and most likely lotion. Some hotels even have toothbrushes and toothpaste, but that's less common. Don't pack a ton of toiletries you know the place you're staying will have. It's a waste of space! Same goes for a blow dryer — most hotels will have these, and they take up a ton of room in your suitcase. If you're not staying at a place that will have toiletries, then invest in a travel-size shampoo, conditioner, and lotion.
3. Don't bring things you think you "might" need.
You probably won't need them, and unless you're going somewhere where you absolutely won't be able to buy them, skip the five extra phone chargers and just be good about keeping track of the one you do bring.
4. Pack a pair of shoes that go with a lot of outfits.
I always pack or wear a pair of shoes that are very versatile so that they can be dressed up or down and are comfortable for walking. Think: black ballet flats or low-heeled boots. Shoes take up a lot of suitcase space, so the fewer pairs, the better.
5. Don't bring tech you don't need.
If you're going on vacation, embrace it. Don't pack your laptop if you don't need it for work; instead, bring something smaller like an iPad if you need a tablet of some kind.
6. Bring ebooks instead of physical books.
I know, it's blasphemous. I get it, I am a huge reader, but I also travel pretty often, and I know the pains of trying to fit a hardback book into a carry on. You can load up your Kindle app with endless books without taking up any suitcase room at all, and trust me, the book will be the same either way.
7. Wear your heavier clothing on the plane.
If you're flying, wear your heavier/bulkier shoes and sweaters on the plane (bonus: you won't freeze when the airplane AC is blasting). That way, you don't have to stuff a giant jacket into a small bag, and you'll still get to bring your favorite pair of shoes on the trip without worrying about them weighing your luggage down.
8. Roll your clothes.
This is minimalist packing 101; instead of folding your clothes, roll them tightly up (like a sushi roll). This is more efficient space-wise and helps keep clothes from wrinkling.
9. Choose the right suitcase or bag.
Pick a bag that is spacious but compact; I like the carry-on-size bags that have a zipper that allows the bag to expand if need be. They are still small enough to put in an overhead compartment, but the extra space allows for some wiggle room.
10. Make a packing list.
Since you're cutting down the things you're bringing, it's smart to make a list of the actual essentials so that you're not forgetting anything absolutely necessary. Be selective with your list, and don't add gratuitous items you don't need. You can do this!