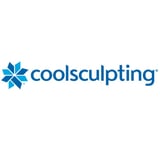 I'm claiming 2022 as my year of self-love. 2021 was the year I got married. It was a beautiful, hectic whirlwind filled with adventure and new experiences. In short, it was demanding but a lot of fun. On the flip side, 2022 has been looming over me like a cloud. I went into it knowing it'd be a year of change, adjustments, and uncomfortable shifts.
Rather than sit back idly, I've decided to consciously embrace this year head-on, take charge, and view it as a positive challenge. My first step is to let go of things outside of my control and focus on what I can change — my mindset.
It's not going to happen overnight, but read on for the small adjustments I'm making right now to help me feel more confident and empowered throughout this year and beyond.