How to Find Brands That Support the Black Community
How to Vet Brands and Figure Out Which Ones Actively Support the Black Community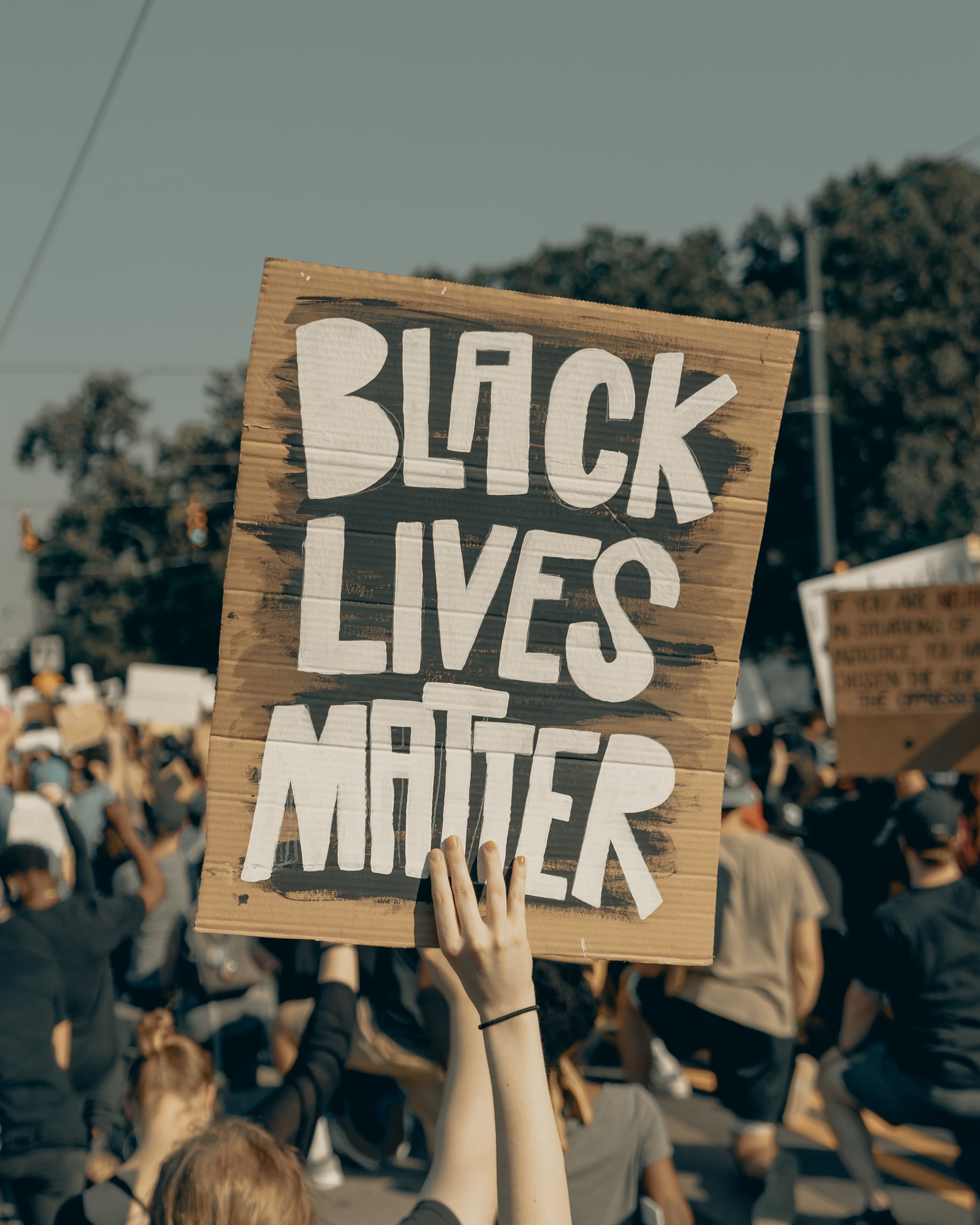 Image Source: Unsplash / Clay Banks
Through impactful protests for the Black Lives Matter movement, the past few weeks have been a serious wake-up call for America to demand change when it comes to systemic racism and police brutality. Social media and Instagram specifically have been flooded with hashtags, artwork, photography, and countless resources to help people educate themselves and take action against racial injustice. And one of the biggest things people should continue to do — in addition to shopping Black-owned brands and businesses — is making sure all the brands they do shop actively support the Black community.
Brands have an opportunity to make an impact through their products, brand presence, and charitable work. Because there are so many brands out there, it takes work to actually find out what they're all about, but not doing that work won't cut it anymore. So, how do you find out more about what a brand stands for before you spend money? Here are some tips on how to find brands that support the Black community beyond a black square on Instagram — and if you should support them.
What Causes Has This Brand Donated to in the Past?
The Black Lives Matter movement is not new. It was founded in 2013 by Alicia Garza, Patrisse Cullors, and Opal Tometi and has been a working organization ever since. It's easy for brands to hop on the current bandwagon to tell customers what they want to hear as a marketing tool, but then not tangibly do anything that makes a difference. A great way to judge a brand's values is to see where it has donated to in the past. Look online, read articles, comb through old campaigns, etc. Another great tool for this is Charity Navigator. If a brand has shared that it has donated to certain charities in the past, you can use this website to check out what that charity is all about and who it supports.
Most recently, Wendy's was called out for making hypocritical donations after it was reported that one of its franchisee CEOs donated more than $440,000 to President Trump's reelection. While the donation was from the franchisee and not the parent company, they were still immediately met with backlash on the internet with a #WendysIsOverParty hashtag, sending Wendy's into damage control mode. The next day Wendy's broke its silence, tweeting:
We're about putting our money where our mouth is. So here's our money and here's our mouth. We are committed to donating $500k to support social justice, the youth and education in the Black community starting with the Thurgood Marshall College Fund and we'll have receipts.

— Wendy's (@Wendys) June 3, 2020
While this is a fantastic donation for the Black community, it makes many loyal customers wonder if this donation would have happened if the company didn't face major backlash a day prior.
Look at the Brand's Social Media Presence
Just like a person, you can tell a lot about a brand from its Instagram account. An easy way to get a glimpse into a brand's values and what it stands for is to dig deep through their social media presence. Has it gone above and beyond to talk about the Black community and its plan of action to support them? Do its photos and campaigns have diversity? Did it just post a simple black square for #BlackoutTuesday and then resume business as usual on Wednesday?
And if you want to know more, ask! Many brands today strive to focus their social media presence on their community. Brands want to show they care about you and not just about making a quick sale. Tweeting at brands has become an art form nowadays, and you can usually expect timely and witty replies that aren't generic. See what the brands you shop at have to say.
Contact Brands Directly
Similar to tweeting at them, customer service can make or break brands today. If you aren't finding the information you need or questions arise as you research, contact the brand directly via phone or email. If the brand is not giving you clear answers in its reply, that raises some red flags that maybe its plan to support the Black community isn't as concrete and robust as it seems to be. Asking these questions can even prompt the brand itself to do better and listen to its customers.
Do Your Own Research
Go through a brand's website and see if it has a mission statement or list of its core values. See who is on its staff and board of directors, and check out Glassdoor to see what its actual employees have to say about working there. All the information is out there, it's just about honing in and putting the pieces together yourself to make a decision if you want to support a brand or not.
Look to Activists, Artists, Celebrities, and More
Instagram is a great place right now for sharing information and resources on how to become an ally to the Black community. After you've done your own research, see what other people are saying. Use viral posts filled with important information, and look to respected activists, artists, celebrities, and more for brands they love that you can also support.