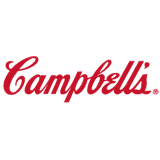 Together with Campbell's®, we're helping you bring the white-tablecloth restaurant experience to your dining-room table, complete with fun menu ideas and creative serving tips.
There's nothing like staying home to make you appreciate the little things. Take going out to eat, for example: half the magic of restaurants lies in the attentive service, sweating glasses of ice water, and soft cloth napkins. It's the experience — not just the food — that you find yourself missing the most.
When you start wishing you could pop into your neighborhood bistro for a quick bite, try these creative tips for re-creating a restaurant experience at home. You'd be surprised by how big of a difference these six small tweaks can make — even if you are your own maitre d', server, and chef.