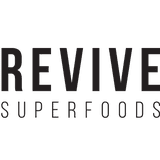 We've partnered with Revive Superfoods to help you prioritize your health and wellness and live well, no matter what. Use the code 60OFF to get 60 percent off your first box!
Weekdays are usually for being responsible. A typical Monday through Friday might include getting up early to work out before going into the office, where you'll eat your carefully meal-prepped salad and maybe snack on a protein bar.
Being told that you're working from home for the foreseeable future completely upends your usual healthy weekday routine. Now, your living room is your office, gym, and dining room — plus, your snack stash is just a few feet away. Keeping up your same healthy habits while working from home requires a little more planning and a bit more discipline, but it's still totally doable. Rely on these six healthy-living strategies to get through it.