Kaitlyn Bristowe Teamed Up With Amazon Handmade on a Collection of Wedding Accessories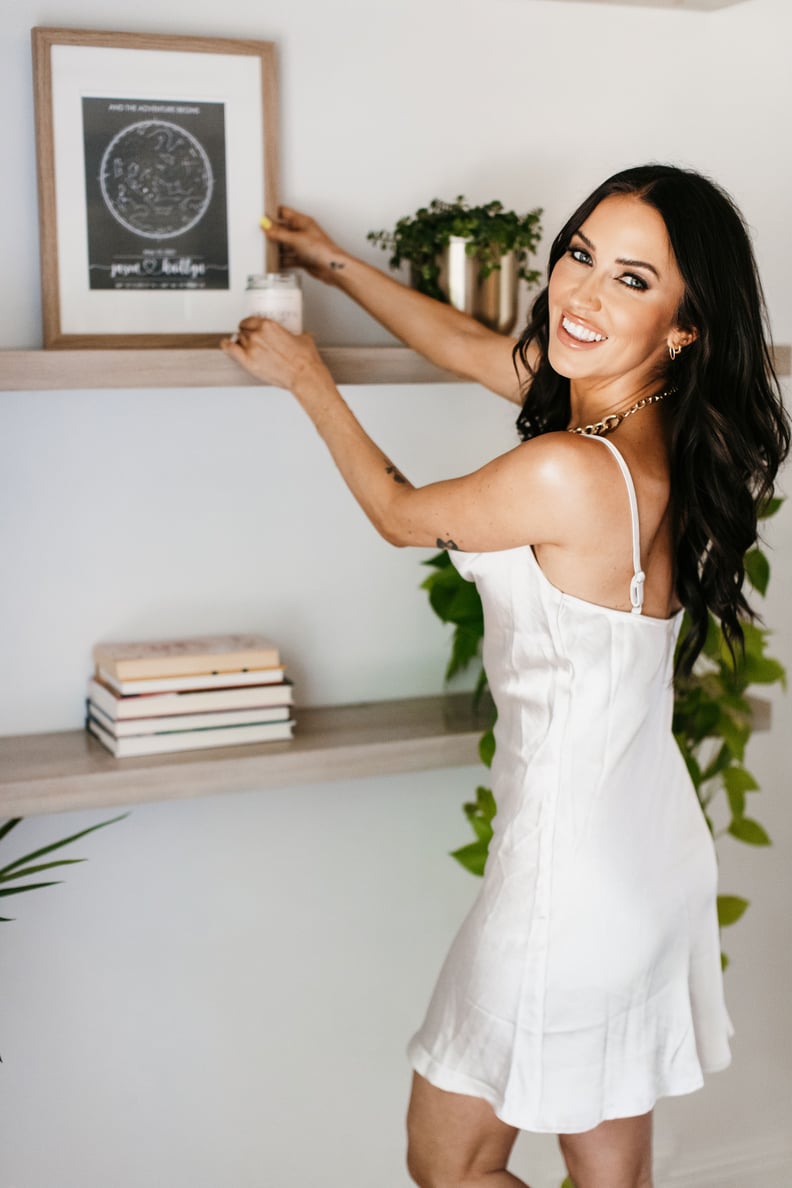 Stephanie Sorensen
Stephanie Sorensen
As POPSUGAR editors, we independently select and write about stuff we love and think you'll like too. If you buy a product we have recommended, we may receive affiliate commission, which in turn supports our work.
Wedding season is in full swing, and couples are on the hunt for wedding accessories to make their big day special. Former Bachelorette and "Off the Vine" podcast host Kaitlyn Bristowe, who is engaged to Jason Tartick, is well aware of this. She was proposed to (in a super-adorable way) in May 2021, and as part of her wedding-planning journey, Bristowe has teamed up with Amazon Handmade to assemble a collection of handcrafted goods from international artisans and makers that she's eyeing for herself.
"I'm so excited to be working with Amazon Handmade in my wedding planning journey," Bristowe said in a press release. "I love to support small businesses, and this collection features so many beautiful, handcrafted items from makers all over the world — each product with its own unique and personalized touch."
Whether you're looking for jewelry, accessories, apparel, gifts, or more, Bristowe's storefront features an abundance of items to make your big day extra special. If you're interested in seeing what Amazon items Bristowe is eyeing for her wedding, check out a few of our favorite picks from the collection ahead.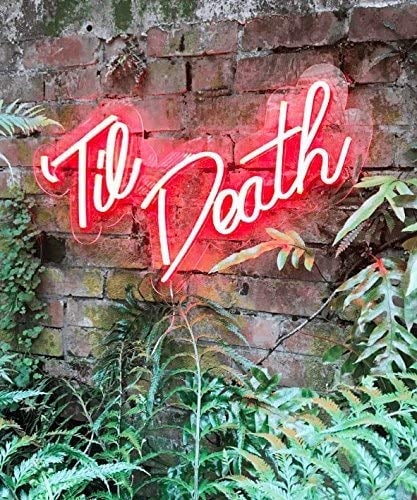 A Neon Sign: 'Til Death Neon LED Wedding Sign
Give your wedding reception a bit of edge with this 'Til Death Neon LED Wedding Sign ($535). The neon sign reads "'Til Death" in red coloring but can be made to order in any hue. It's great for wedding-day photos.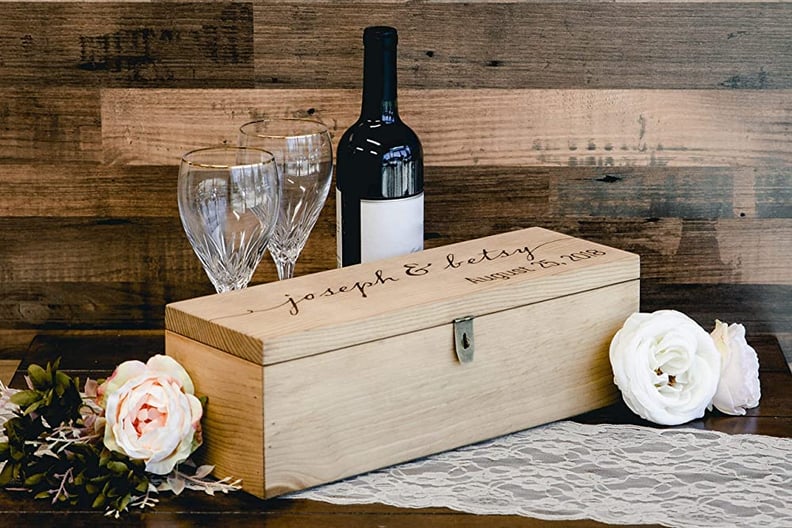 For Wine: Personalized Engraved Wine Box
We all know how much Bristowe loves her wine, so it's no surprise that this Personalized Engraved Wine Box ($55) is in her storefront. The rustic wine box can hold one bottle of wine and be engraved however you'd like. It also makes for a great wedding gift idea.
A Unique Dress Hanger: Personalized Bride Hanger
This Personalized Bride Hanger ($9) is perfect for wedding pictures (and your dress!). The hanger is completely personalized — you can choose the color of the aluminum lettering, the hanger color, and, of course, what it says. Place it in front of a window to create a picturesque scene.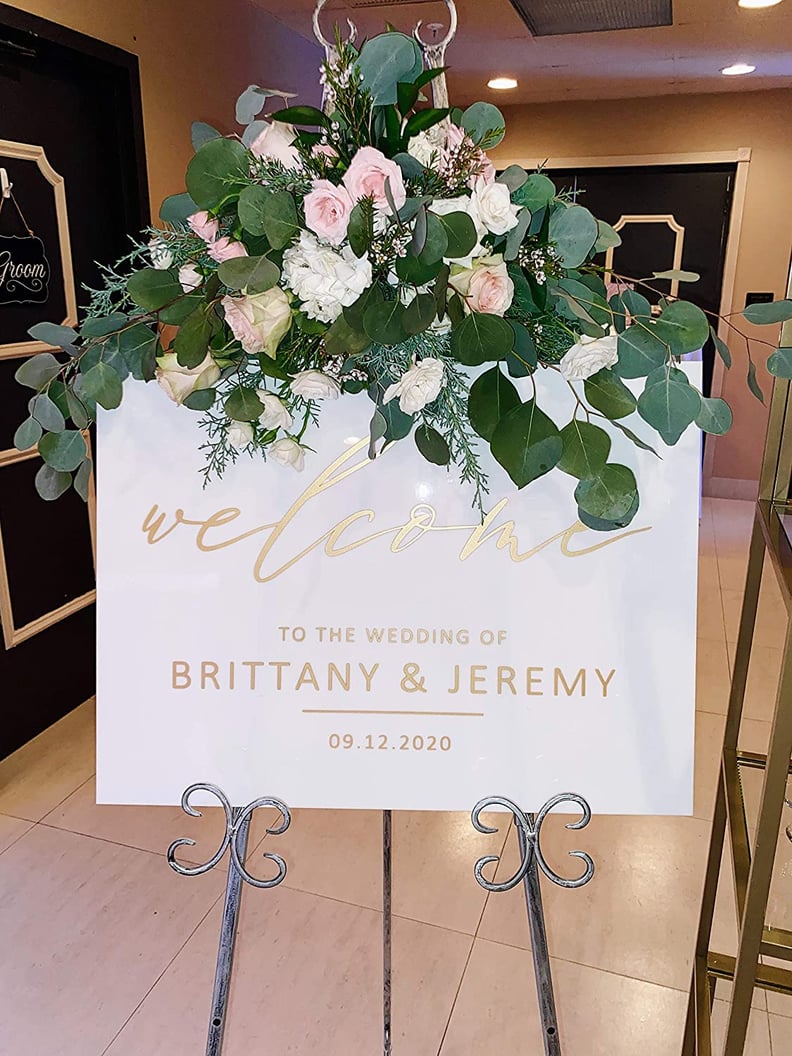 A Must-Have Decoration: Wedding Welcome Sign
Welcome guests with this gorgeous Wedding Welcome Sign ($34). The sign has a shiny white finish that gives it a polished look, and its lettering comes in gold, rose gold, white, and more color options. Place some greenery on top for a wedding accent that packs a punch.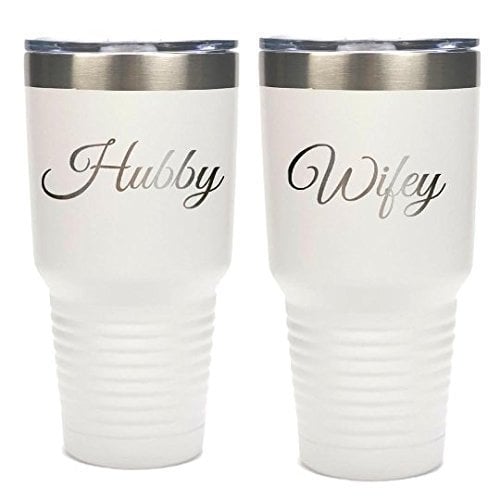 For Husband and Wife: Hubby and Wifey Stainless Steel Tumblers
After your wedding day, celebrate with these Hubby and Wifey Stainless Steel Tumblers ($50). The tumblers are a perfect gift for newlyweds and are made of stainless steel to keep drinks hot or cold. They're perfect for bringing on the go and come with a spill-proof top.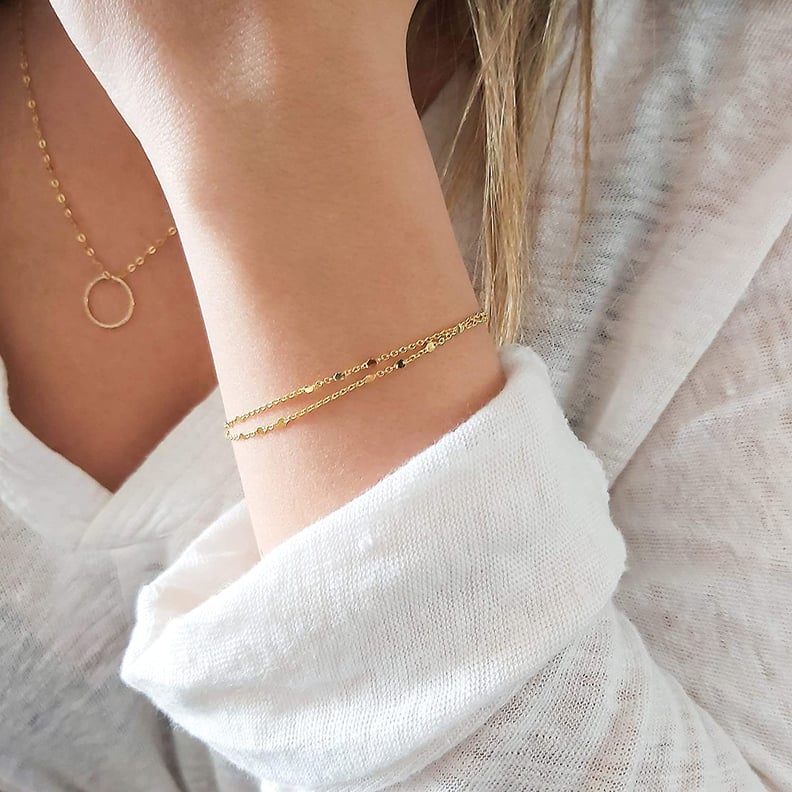 A Jewelry Piece: Annika Bella Double-Stranded Gold Bracelet
We love how dainty the Annika Bella Double-Stranded Gold Bracelet ($28) is. It's gold-plated and handmade, and it'll blend in seamlessly with preexisting jewelry. Wear it stacked with other jewelry or on its own.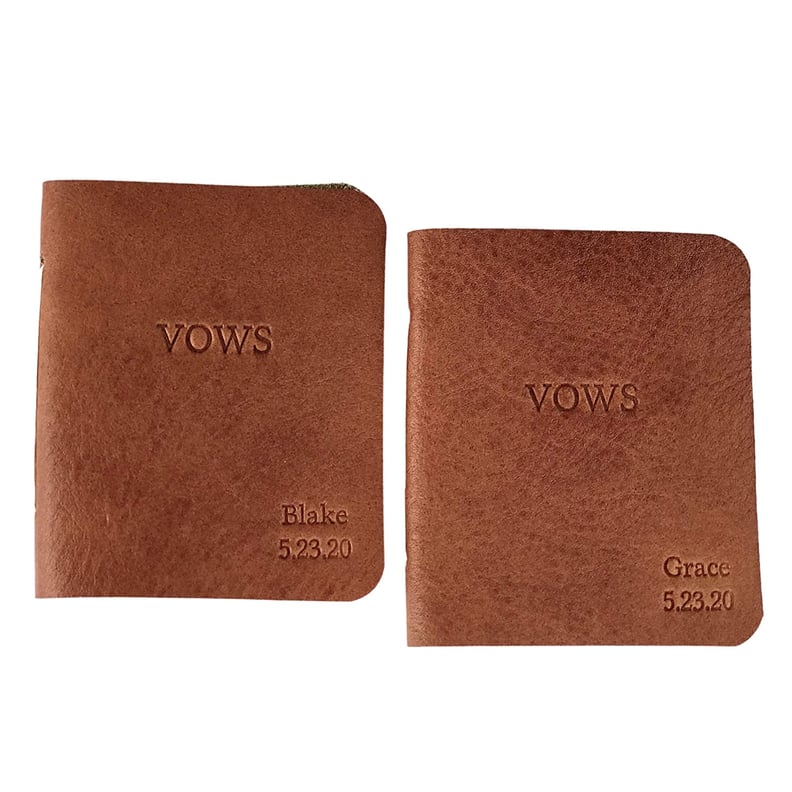 For Sacred Words: Personalized Vow Books
We all know wedding vows are incredibly special, and these Personalized Vow Books ($30) will keep them that way. The books are handmade from super-thick genuine leather and can be personalized for your significant other in the bottom-right corner. Each book contains 20 pages that are either lined or unlined, depending on what you prefer.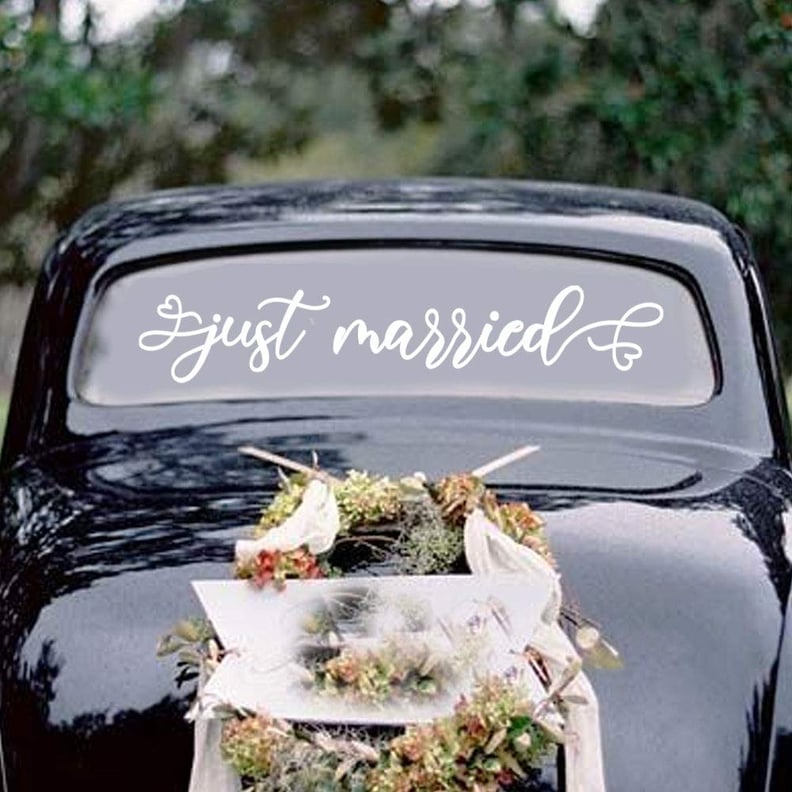 For Your Car: Just Married Car Decal
Let the world know you're newly married with this Just Married Car Decal ($14). The decal is extremely easy to apply and will last as long as you want it to. Made of high-performance vinyl, this decal is well worth the cost.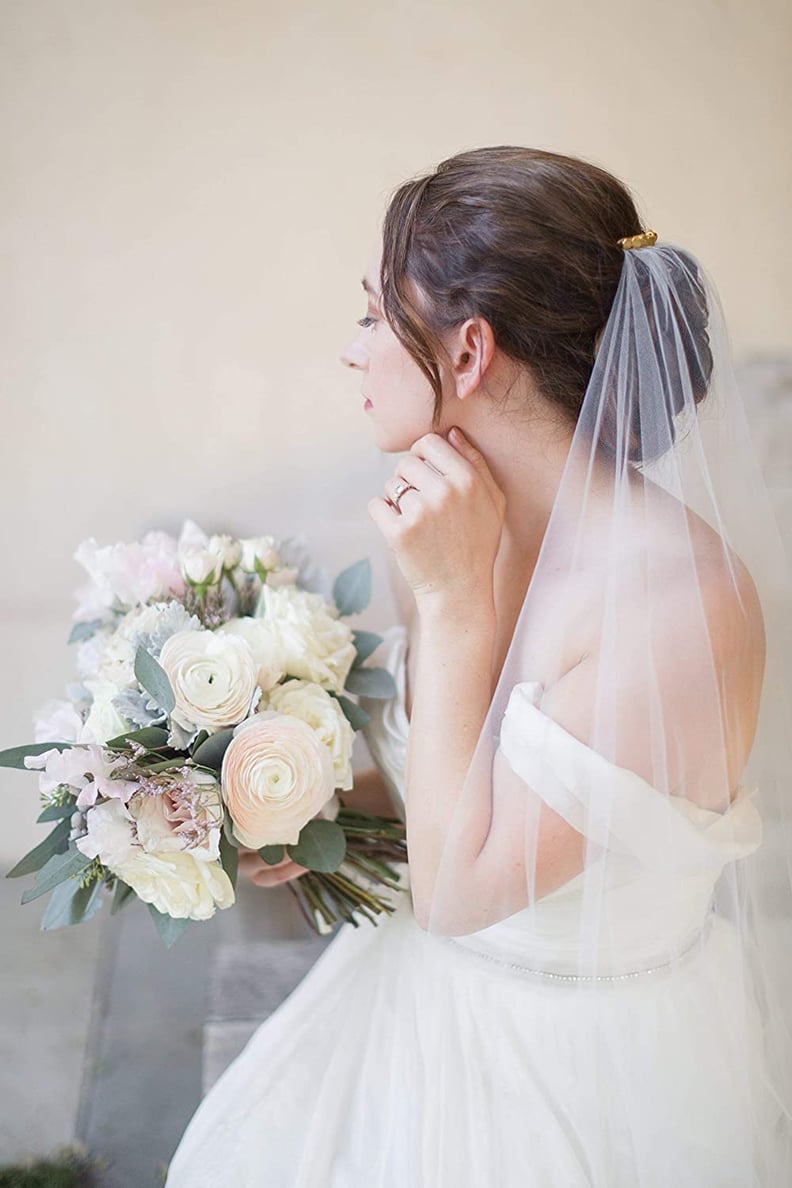 A Bridal Accessory: Tulle Chapel Length Wedding Veil
Accent your wedding dress with this gorgeous Tulle Chapel Length Wedding Veil ($165). The veil is finished with a decorative gold-beaded comb that looks stunning with gold jewelry. It's wide and full, and it'll make a statement as you walk down the aisle.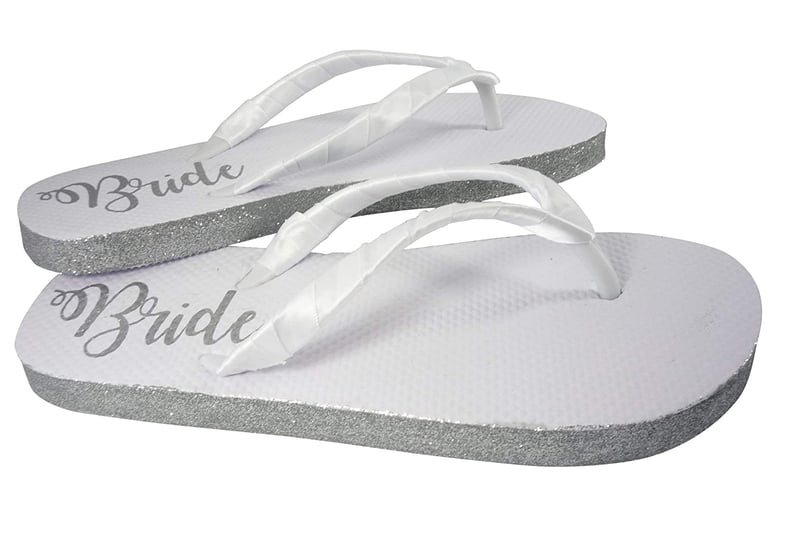 A Must Have: Glitter Wedding Flip Flops
Heels look beautiful with a wedding dress, but dancing in them can take a toll on your feet. If you want to give your feet a break, give these Glitter Wedding Flip Flops ($36) a try. They're a jazzier version of regular flip-flops, with satin-wrapped straps and glitter sides.