The Best Last-Minute Gift Ideas For Everyone on Your Shopping List
As POPSUGAR editors, we independently select and write about stuff we love and think you'll like too. If you buy a product we have recommended, we may receive affiliate commission, which in turn supports our work.
While it feels like fall has only just begun, if we learned anything from last year's gifting season, it's that the holidays will be here before you know it — so the sooner you can get started on your holiday shopping, the better. Now more than ever before, consumers are turning to online retailers for their shopping fix, as platforms like Amazon and Walmart are home to thousands of bestselling products that can be ordered online and delivered straight to your door. Better yet, many of these brands also offer fast shipping on items that can be delivered within as little as 24 hours, making them great destinations for those seeking out last-minute gift ideas.
Whether you're shopping for a special occasion or are just getting your bearings in order ahead of the holiday shopping season (smart planning on your part!), we did a little digging and rounded up the best last-minute gifts that are perfect for all types of recipients — no matter if you're shopping for a partner, friend, or colleague. Our selects span a range of categories, from trendy tech essentials to cool beauty finds and last-minute Christmas gifts that are bound to wow any recipient (yes, even that person in your life who is notoriously tricky to shop for). You'll be able to find some major gifting inspiration below and have it delivered to your doorstep within a matter of days. Keep reading to shop our picks.
— Additional reporting by Macy Cate Williams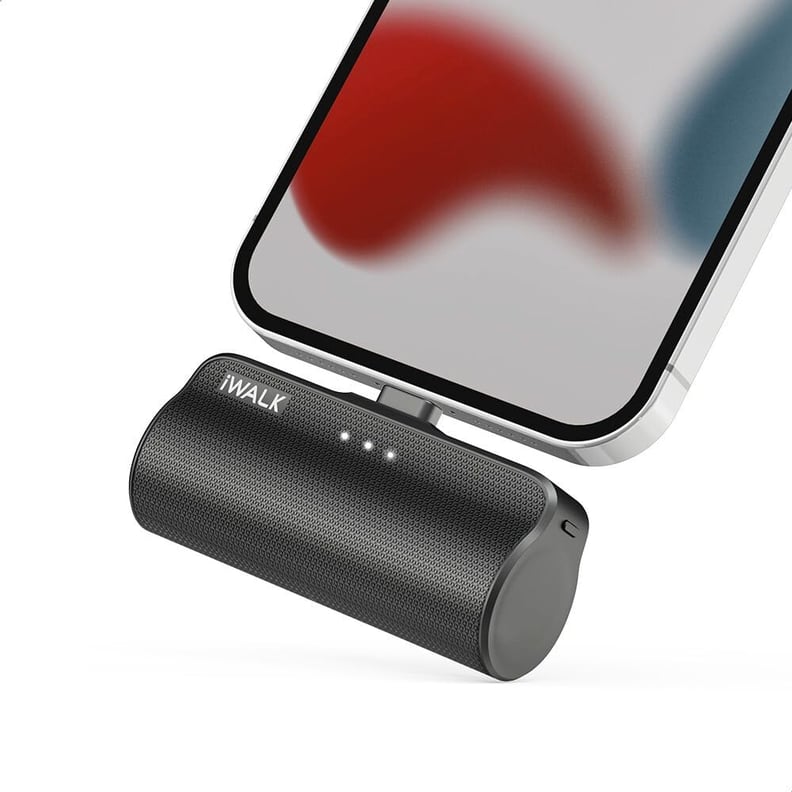 Best Last-Minute Tech Gift
iWalk Mini Portable Charger ($26, originally $30)
This is the ultimate last-minute gift that's great for recipients of all ages — because who doesn't wish they had a portable charger on hand from time to time? The compact power bank can seamlessly charge an iPhone while they're on the go — all they have to do is charge the actual device and then insert it into their phone's USB. The tool can charge most devices in under an hour, and it's a great practical gift to give someone who's constantly on their phone and trying to maintain their battery life. Read more about the unique accessory in our review of the iWalk Portable Mini Charger.
Best Last-Minute Travel Gift
Apple AirTag ($29)
Shopping for a travel enthusiast? They can put this Apple AirTag on their luggage, in their wallet, or on their keys and be able to easily find the pieces they've misplaced anytime, anywhere — regardless of if it gets lost through baggage claim at the airport. It's a brilliant, useful gift that can be delivered right away and even double as a great stocking stuffer. You can read our review of Apple AirTags for more info.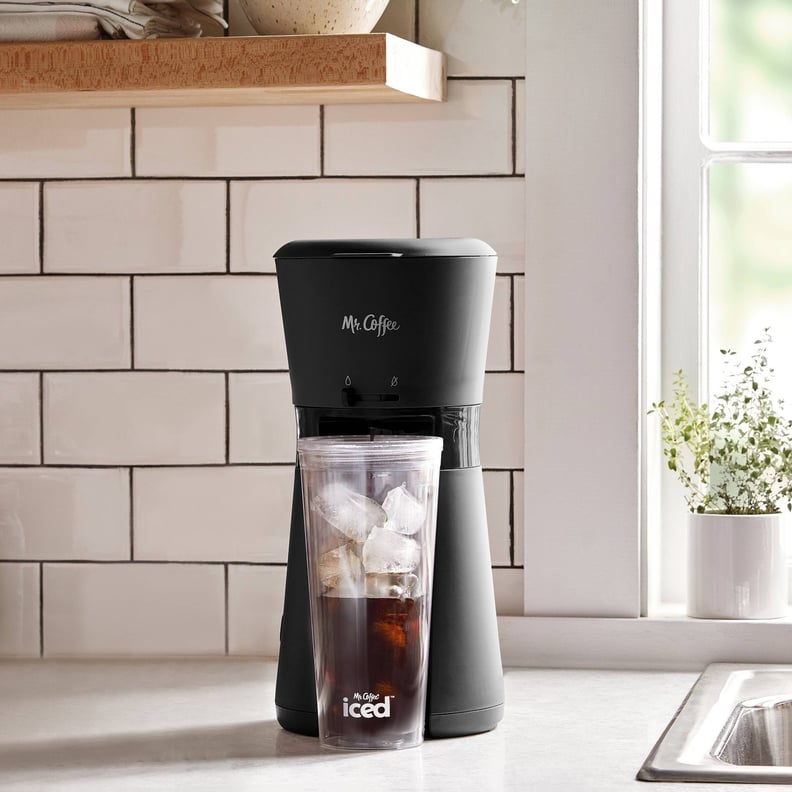 Best Last-Minute Kitchen Gift
Mr. Coffee Iced Coffee Maker With Reusable Tumbler and Coffee Filter ($31, originally $40)
If they can't go without their iced coffee, rain or shine, they need the Mr. Coffee Iced Coffee Maker in their life right away. The kitchen tool brews a perfectly chilled cup in less than four minutes — all they need to do is add water and their favorite coffee grounds to the machine, fill the tumbler with ice, and brew. Finish off with milks, sweeteners, and syrups. Best of all, the coffee maker can be delivered within a day or two thanks to Amazon Prime. Check out the full product details in our review of the Mr. Coffee Iced Coffee Maker.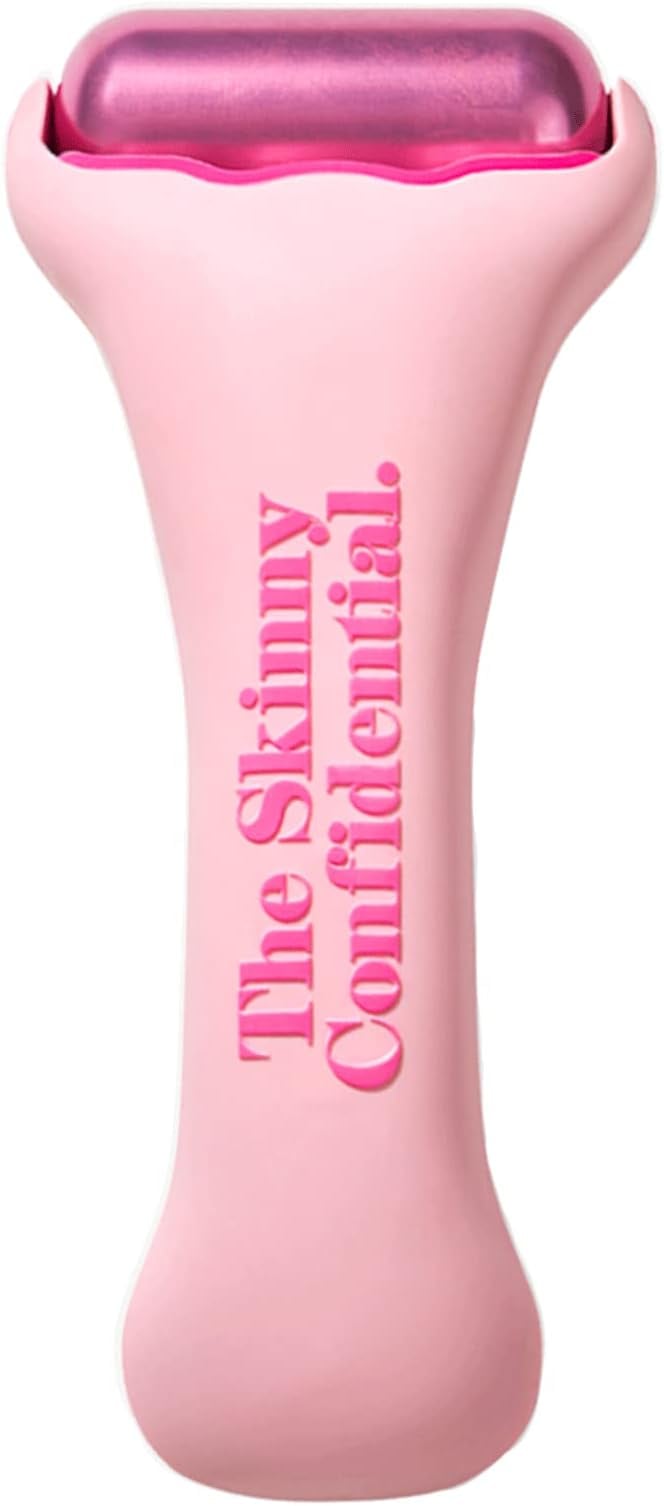 Best Last-Minute Beauty Gift
The Skinny Confidential Hot Mess Ice Roller ($69)
Beauty-lovers, this one is just for you. There are few beauty tools more beloved than the Skinny Confidential Ice Roller — and for good reason. It helps to de-puff skin, awaken pores, and works for virtually every skin type — regardless of whether you have sensitive skin, oily skin, or a combination type. They'll love massaging their face with it in the morning and can even rely on it for more targeted relief for facial tension or headaches. See why this product is worth the hype in our review of the Skinny Confidential Ice Roller.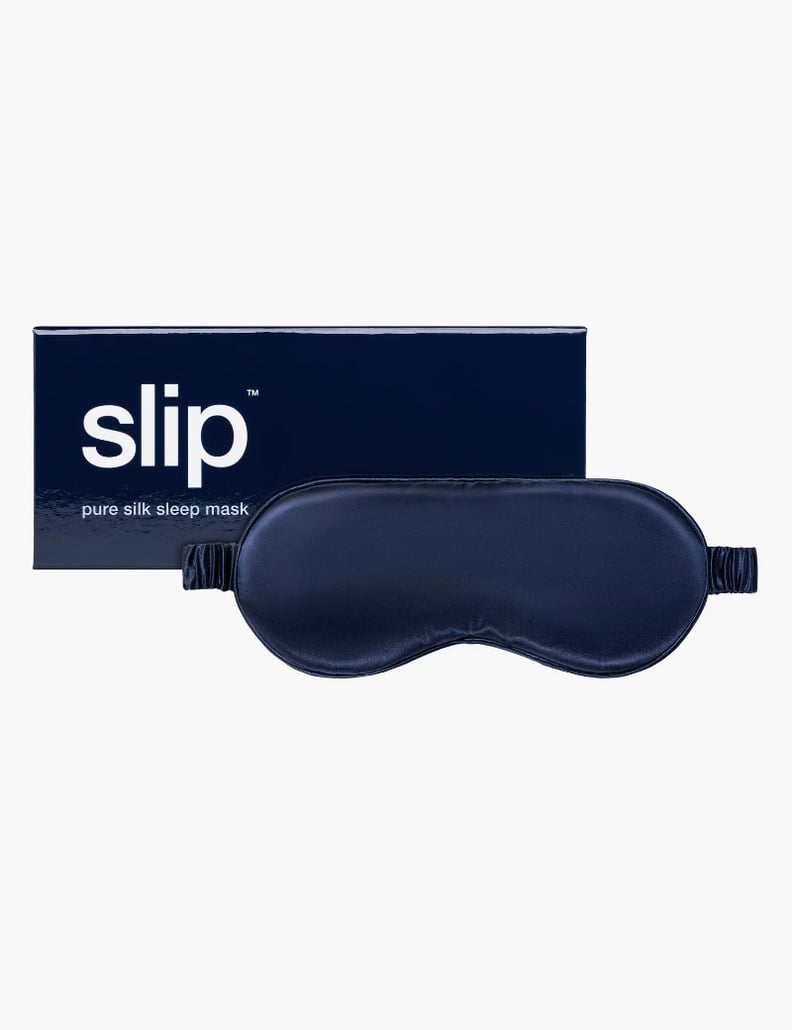 Best Last-Minute Wellness Gift
Slip Pure Silk Eye Mask ($43, originally $50)
This silky eye mask can fit perfectly in their stocking or you could even hang it from the tree for a fun gift that they can open up right away. The popular eye mask is a bestseller for a reason; it's made from a long-fiber mulberry silk material that's gentle on eyes but still thick enough to ensure you won't be awoken by any unwanted lights. One editor said this mask "converted" her into an eye-mask wearer in this review of the Slip Silk Eye Mask.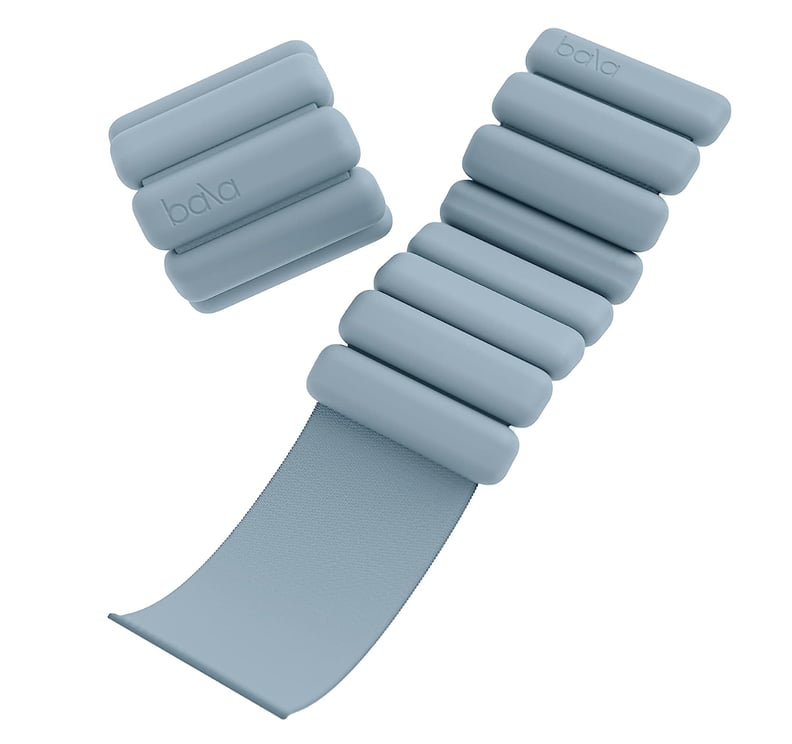 Best Last-Minute Fitness Gift
Bala Fitness Bangles ($55, originally $60)
If they love fitness, they'll be so excited to unwrap these cult-favorite Bala Bangles, which are designed to help users get a good workout and burn calories regardless of where they are. The fitness accessories will elevate any workout and can be worn on your ankles or wrists for a little extra resistance during walks or gym sessions. They're available to shop in several different weight categories and can be delivered ASAP through Amazon Prime. Read our review of Bala Bangles for the full product details.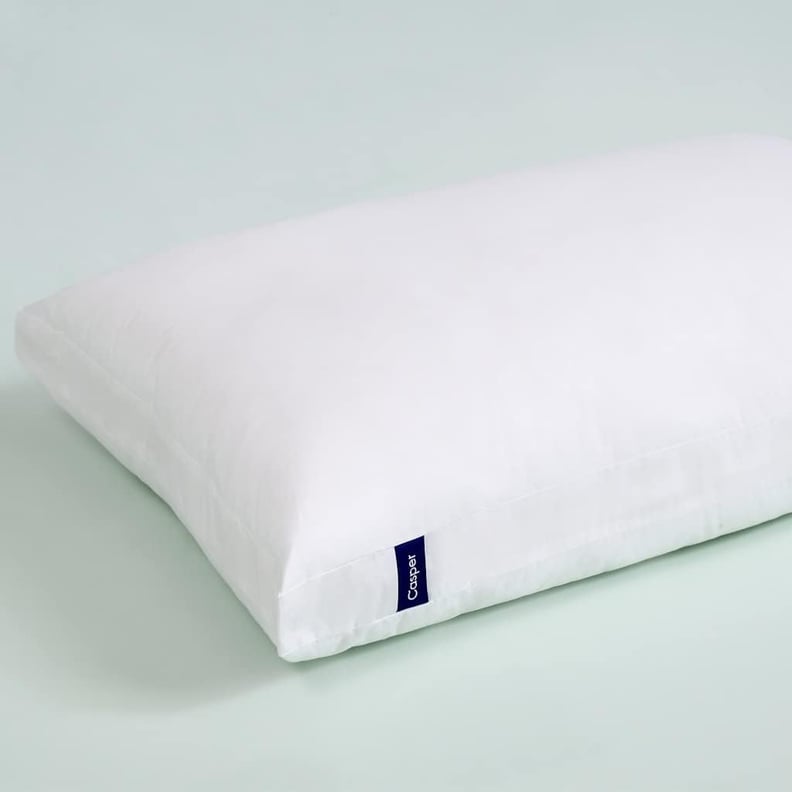 Best Last-Minute Home Gift
Casper Sleep Original Pillow ($56, originally $65)
Perhaps the best thing you can give a loved one this holiday season is the gift of a better night's rest — easier said than done, we know! But with more than 10,000 rave reviews on Amazon, this ultra soft pillow might just be the secret to improving their quality of sleep for the better. The product has a microfiber fill that supports the head and neck in all the best ways, while its breathable percale composition makes it a great buy for hot sleepers. Check out our review of the Casper Original Pillow to learn more.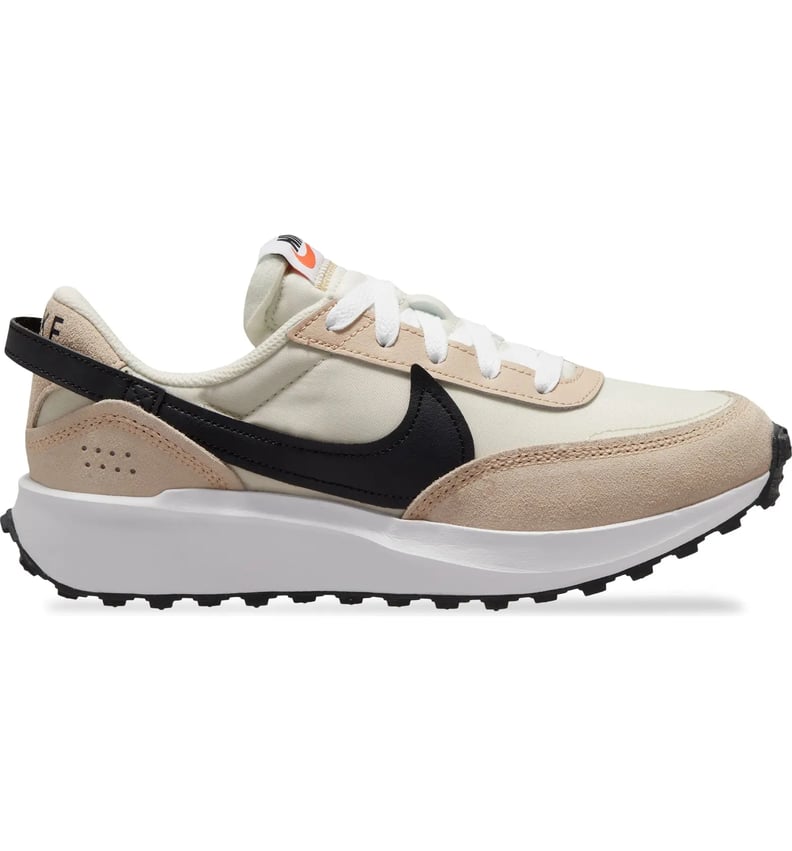 Best Last-Minute Fashion Gift
Nike Waffle Debut Sneaker ($75, originally $80)
They don't have to be a bonafide sneakerhead to love receiving a new pair of sneakers — especially when the shoes in question are as cute as this waffle style from Nike. The lightweight shoe is different from other silhouettes in that it offers total arch support which is designed for everyday wear. Whether they're an athlete, an avid walker, or just someone who appreciates having a go-to pair of sneakers to slip into, they'll definitely get a kick out of finding these under the tree. Plus, with Nordstrom's fast shipping, the shoes can be delivered within anywhere from a few days to a week, depending on the size.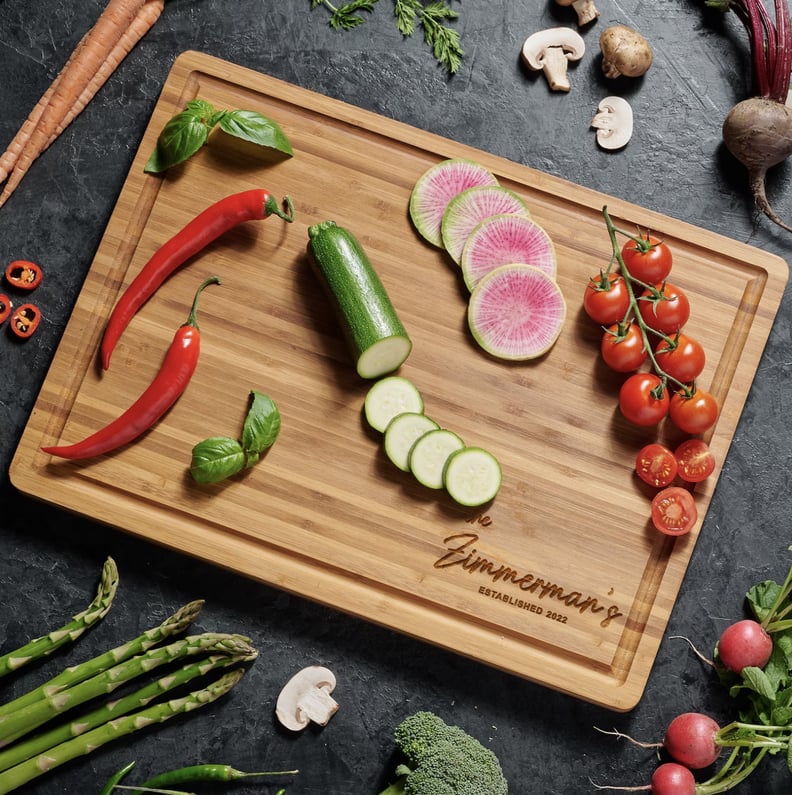 Best Last-Minute Personalized Gift
Personalized Cutting Board ($22, originally $89)
You can't go wrong with giving someone a custom or personalized gift, especially if you're hoping to treat them with something that's a touch more meaningful. Etsy is arguably the best destination for shopping out quality-made gifts that can be personalized to your liking. And with this custom cutting board in particular, the shop offers fast shipping so that the cutting board ships the same day you order it — allowing you to get the product delivered immediately.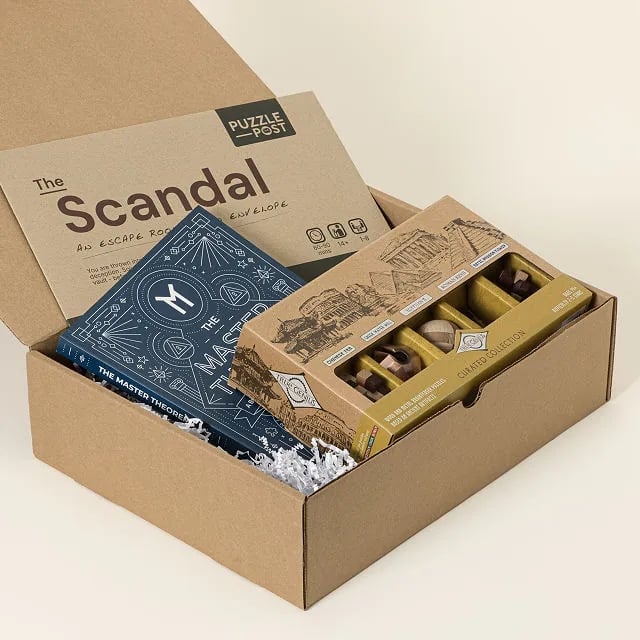 Best Last-Minute Unique Gift
Uncommon Goods Most Puzzling Gift Set of Brainteaser ($68)
Stuck on what to get the person in your life who has everything? Go for something one-of-a-kind like this thoughtful brainteaser set which comes with three puzzles, all of which are designed to present a cool mental challenge that can be solved alone or within a team of people. It'll provide your recipient with more of an experiential gift that you can't really put a price on. Plus, it's bound to get their brain working in all sorts of new ways.