The New Mickey Balloon Ears at Disney Light Up, and We Actually Can't Get a Pair Fast Enough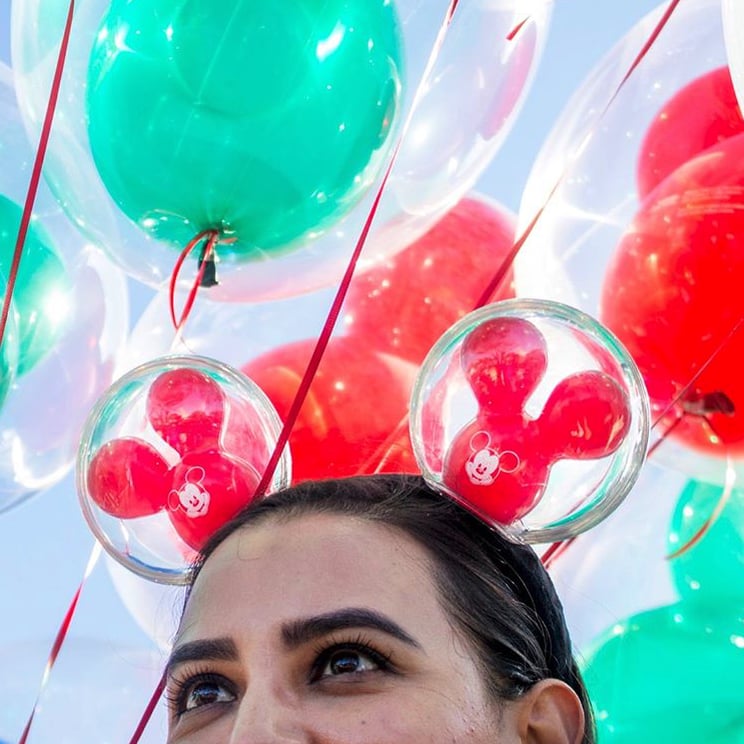 Mickey ears are a key fashion accessory any time you step into the Disney parks. We've seen so many iconic ears over the past few years, from Star Wars ears to mermaid-inspired ones, that it's hard to pick a favorite. And Disney's latest design will definitely be added to the very top of our pile, because they're Mickey balloon ears!
The headbands have two clear "balloons" on them with smaller, red Mickey-shaped balloons inside. They resemble the iconic balloons you can get when you're in a Disney park, typically sold right on Main Street, USA. Pro tip? As the sun sets, be sure to flip the switch on the headbands so the balloons light up! The ears, which cost $33, are available right now, and tons of park-goers have already gotten their hands on a pair. Keep reading to see more of these Mickey balloon ears, and grab a set for yourself before they float off the shelves.