This Motorized Beer Pong Robot Is About to Be the Summer's Most Fun Drinking Game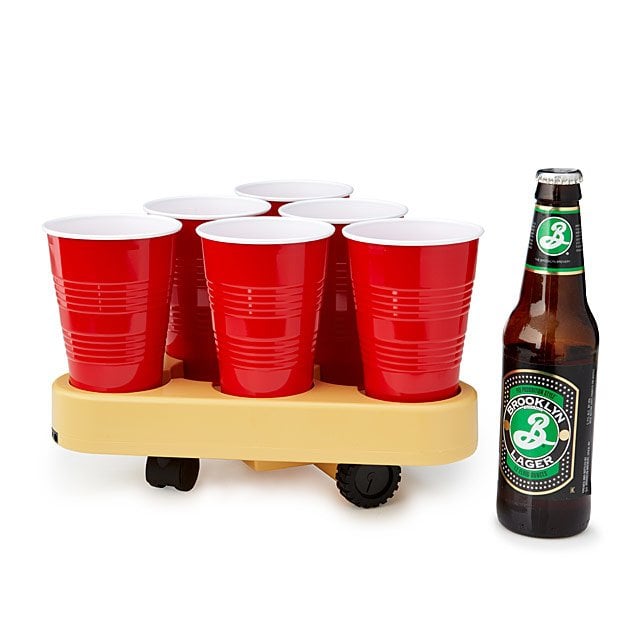 Uncommon Goods
Uncommon Goods
Every editorial product is independently selected by our editors. If you buy something through our links, we may earn commission.
If you're in need of a fun summer activity, look no further. We found this cool Moving Beer Pong Robot ($60), and it's every bit as awesome as it sounds. You've got your standard beer pong rack, but, you guessed it, it's motorized, making the game that much more complex. If you're looking for something fun to do this weekend, we've got you covered.
The cool part about this game is that you can use it like a traditional beer pong game with multiple players, and you can also FaceTime a friend and both play in your respective homes; this is the preferred way to play right now while social distancing. Plus, beer isn't a required beverage. You can fill the cups with sparkling water, orange juice, Champagne, or whatever you feel like drinking that day. Practice your aim and have a little fun? We're sold.
The Motorized Beer Pong Robot in Action