I Couldn't Spend Another Day in a Chair, Then I Found This Comfy Gel Seat Cushion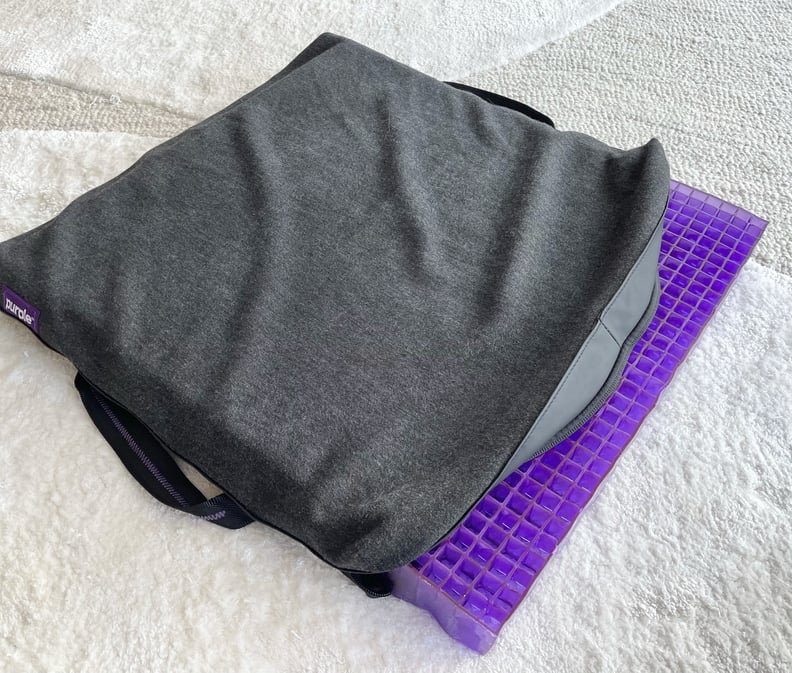 POPSUGAR Photography | Krista Jones
POPSUGAR Photography | Krista Jones
As POPSUGAR editors, we independently select and write about stuff we love and think you'll like too. If you buy a product we have recommended, we may receive affiliate commission, which in turn supports our work.
I've been working from home for nearly a year now and my office setup has changed quite a bit. At first, I was sure I could comfortably work from my sofa or bed. Then I realized I needed a desk and just bought a cheap space-saving option. After awhile, I realized it just wasn't right ergonomically and opted for sit-stand option instead. Then I went on to finding the perfect office chair and somehow after all that, I was still having back pain. The chair I bought was great, but it just wasn't comfy, and when you sit somewhere for at least eight hours a day, it needs to be comfortable.
Rather than hitting the market for a new chair, I was recommended to invest in a seat cushion. At first thought, I was skeptical, and then I saw the options Purple has to offer and I was sold. I gave the Double Seat Cushion ($99) a try and I'm so glad I did. The brand describes it as an office chair upgrade, and I can confirm this is 100 percent true.
The brand describes it as an office chair upgrade, and I can confirm this is 100 percent true.
The cushion it made with the brand's popular gel grid that does wonders for body support. The grid works by comfortably cradling your tailbone and giving it a soft surface to rest. Plus, the air channels are designed to keep the area cool, so you don't get hot and sweaty. All in all, this cushion is a winner for me. It feels soft and cozy, while also giving me the support I need. Within weeks I felt so much less back fatigue, and this is a purchase I would recommended to anyone who spends most of their day in a chair. Keep reading to shop all the brand's amazing options and see which one is best for you.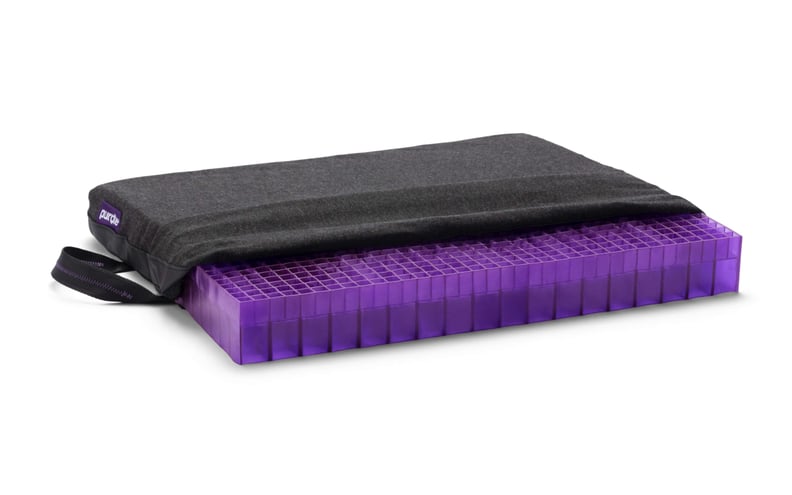 Purple Double Seat Cushion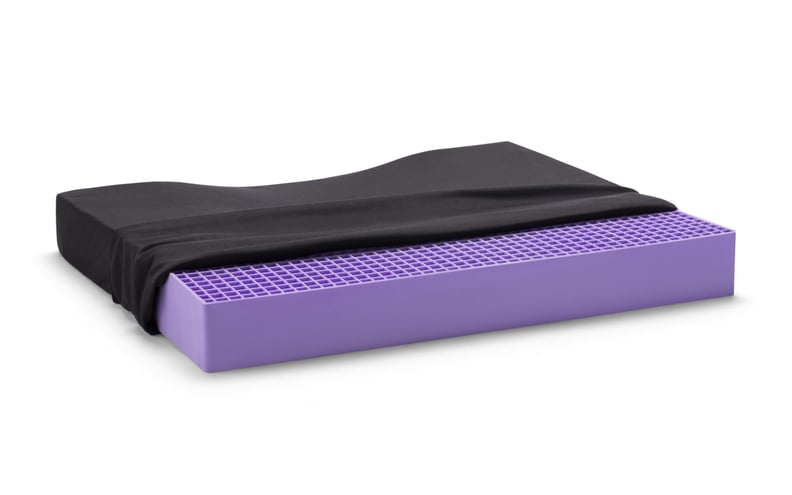 Purple Ultimate Seat Cushion
If you're looking to go all out, then the Purple Ultimate Seat Cushion ($129) is a great choice. The cushion is longer, wider, and deeper than all the other choices the brand has to offer and will bring you all-day comfort.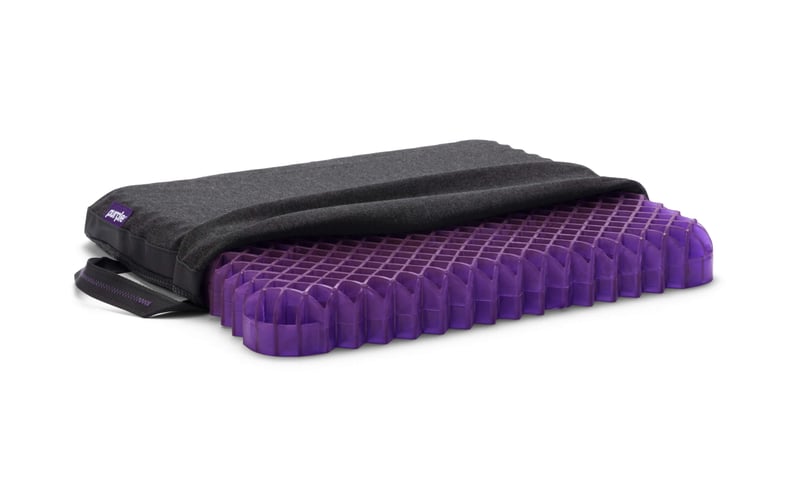 Purple Royal Seat Cushion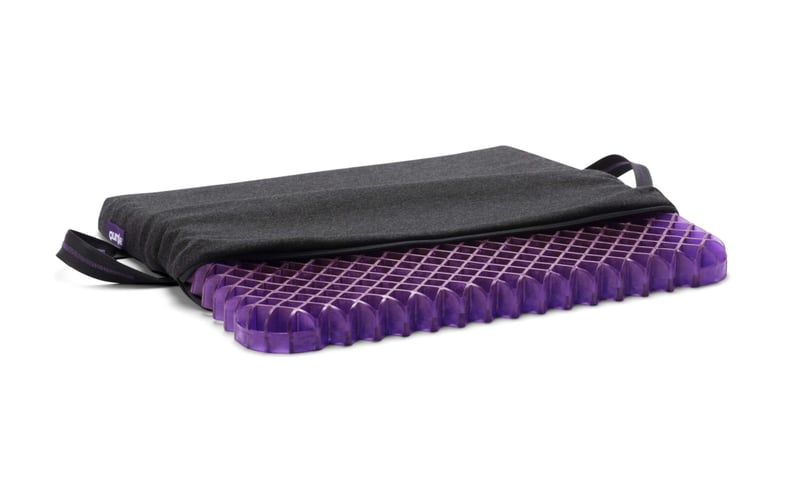 Purple Simply Seat Cushion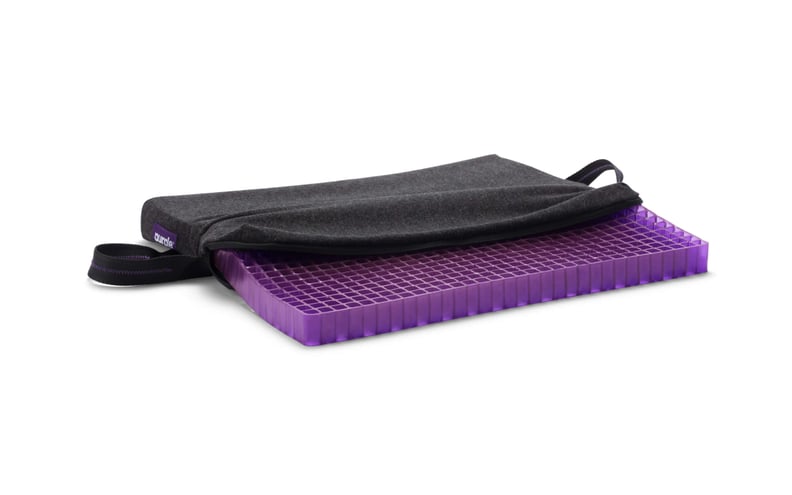 Purple Portable Seat Cushion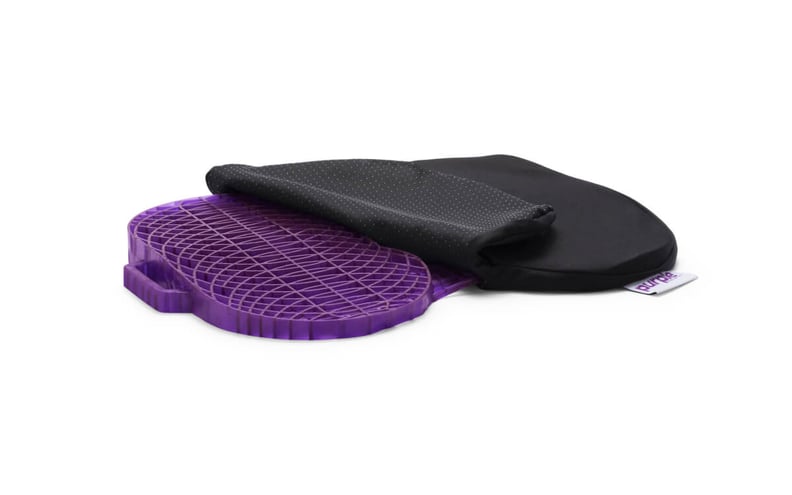 Purple Foldaway Seat Cushion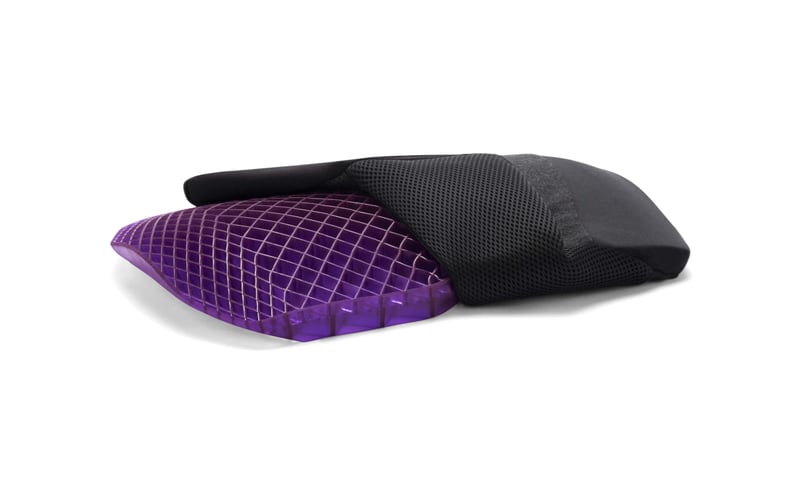 Purple Back Cushion