Joining a Sorority Was the Best Decision I Ever Made
I Never Thought I'd Join a Sorority, but It Was the Best Decision I Ever Made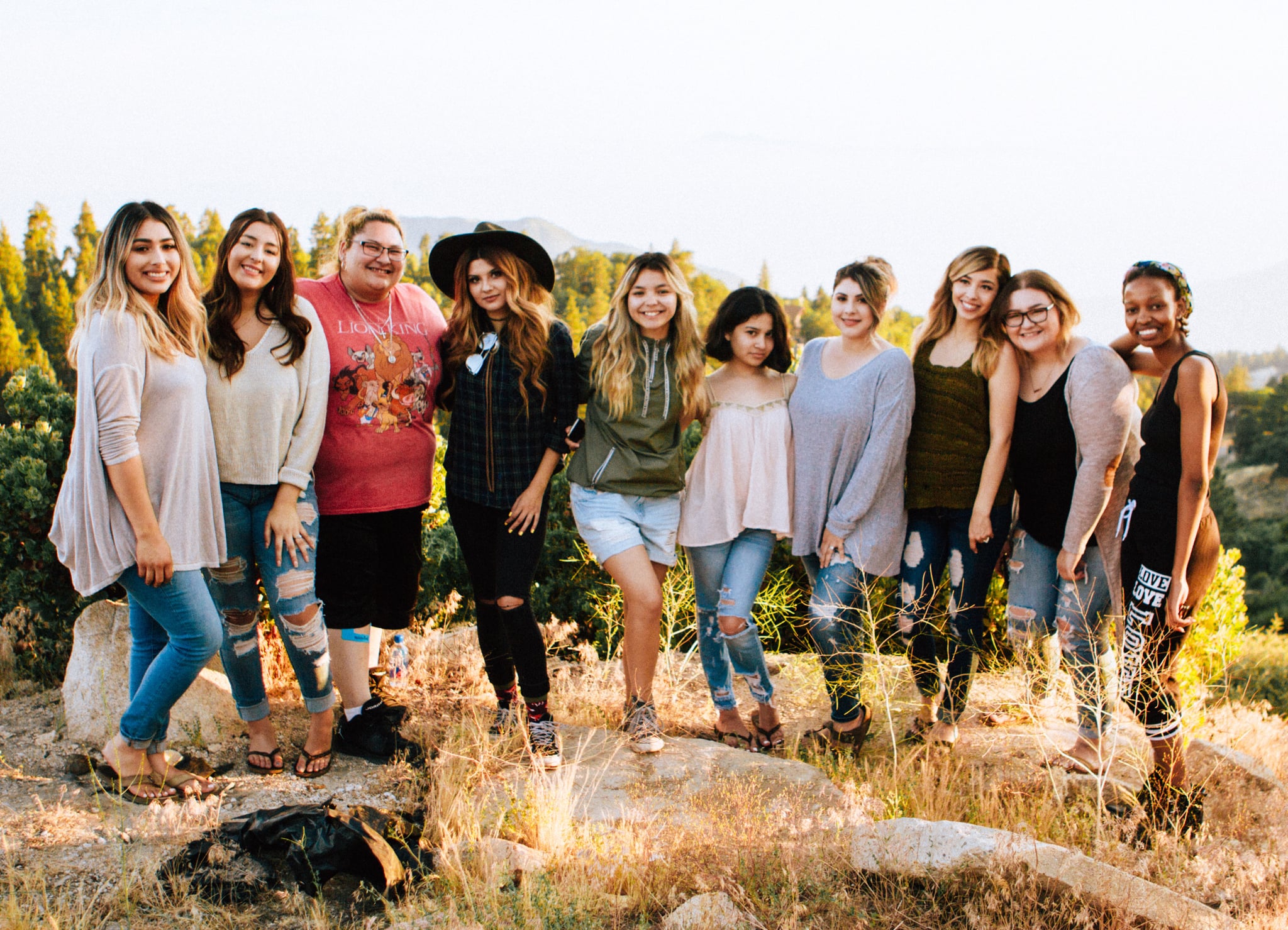 I never saw myself joining a sorority. I always had very stereotypical thoughts on sorority girls largely due to how they're portrayed in TV shows and movies — they're mean, not very smart, and care more about body image and hook-ups than friendships and education. The thought of being part of an exclusive group of girls wasn't super appealing to me . . . until I got to college and realized how wrong I had been.
Soon into my freshman year, I saw that most of the women in the sororities on my small college campus were down to earth, friendly, and, frankly, seemed just like me. I was trying to make friends and find my place, so I decided to go through recruitment, which is when sororities invite non-sorority classmates to see what they're all about and then ask them to join. But it didn't go the way I envisioned. I went through the process and was not extended any bids to join any of the sororities. It was heartbreaking and truly took a huge chunk of my spirit away. But, I waited another semester and signed back up again, and it was the best thing I ever did.
It truly is an instant sisterhood, and it's one that I'm so grateful for. We became each other's families when we lived away from home and were there for each other through the highest of highs . . . and the lowest of lows.
I can't explain what made me try again. Despite the heartbreak of not being chosen the first time, I knew it was just something I wanted. Plus, I am awesome and knew I deserved to be there just as much as anyone else. So, I got ready with some other girls in my dorm and headed in (again) to meet the members of the nine sororities on my campus. I'll admit I was self-conscious, but I powered through because I narrowed it down to two groups I really liked and wanted to know more about. And I think the first time, I might have been a little too unsure and afraid of being myself. This time I tried to relax and have fun, because that's what recruitment is all about — having fun and just getting to know the women on the other side. As a young college student, I had an idea of what I liked and disliked and the types of people I wanted to spend my time with and those I didn't, but I was still finding myself and hoped that being a part of a bigger group of girls would help me do that.
Each sorority supports a philanthropy, and during recruitment "parties," they tell you about the various ways they give back to the local and wider community. I'd be lying if I told you that was my main focus back then, but I'm so glad that it's a huge part of sorority life. After hearing what everyone had to say, I was reinforced in my enthusiasm for the two groups I originally liked. I started to focus more on getting to know the women in those sororities and what each had to offer.
When I got a bid to join one of my top sororities, I was so excited. The entire process of becoming a member is something I'll never forget. It truly is an instant sisterhood, and it's one that I'm so grateful for. We became each other's families when we lived away from home, spent late nights talking, going to parties, and studying, and took turns waking up early to make the coffee. We opened one another's eyes to different ways of life, and were there for each other through the highest of highs and the lowest of lows.
I also found myself becoming more comfortable and confident, because these women liked me for me and encouraged me to be true to myself. They embraced my goofy side, laughed with me and not at me, picked me up when I fell, and celebrated me when I was at my best, all while teaching me how to do the same for them. We didn't have to look alike, act alike, or think alike to share the bond our sorority instilled in us. We all just genuinely cared.
When I joined a sorority, every stereotype I ever had quickly went out the window. And while I'm sure there are sororities out there that aren't great, there are so many more that are. Being a "sorority girl" can mean so many things — you're friendly, confident, smart, strong, and sometimes (like me) might need a little time before you're ready. But just know that you fit, and that your sisters will always have your back.