What Sorority Recruitment Via Zoom Was Like
My Sorority Did Recruitment Over Zoom This Year, and Here's What Happened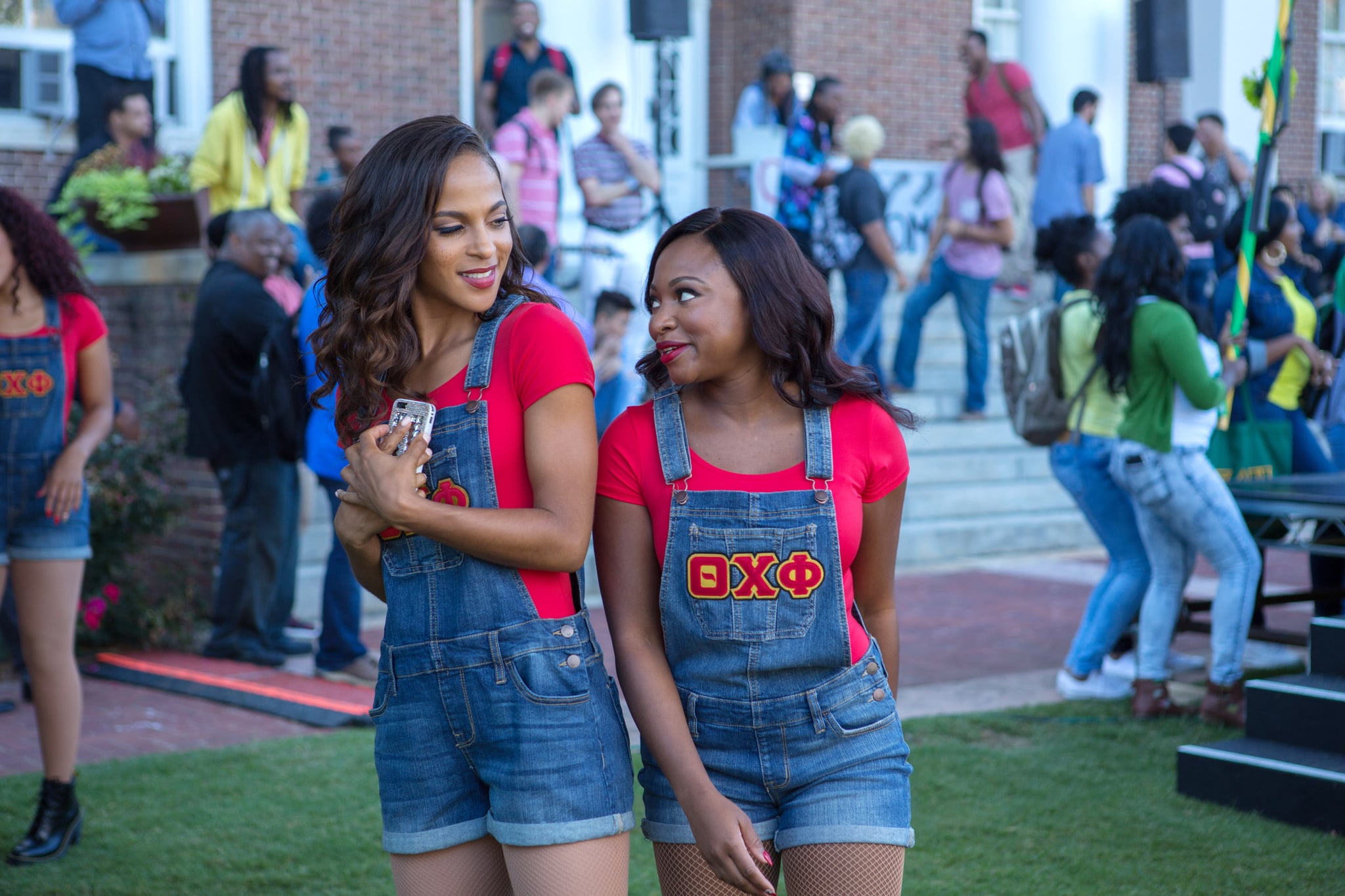 When most people think of sorority recruitment, they probably think of movie-like stereotypes that consist of girls with perfectly manicured nails, the trendiest of outfits, and smiles brighter than the sun. In reality though, for most girls, sorority recruitment consists of tired feet, sore throats, illnesses running rampant, and insane exhaustion. I, now a college senior, have experienced both the former and latter many times. But this school year, the ongoing coronavirus pandemic threw things for a totally new loop that nobody had ever experienced before.
As I was getting ready to return to campus for the infamous "Work Week," which is essentially a week-long "mock" recruitment, I received the news that sorority recruitment would no longer be in-person and instead would be conducted via Zoom this year. At first, this made absolutely no sense to me.
This same pattern continued over the course of two weekends. Music, presentation, breakout rooms [via Zoom], repeat.
What would we wear? In the past, each member would be responsible for buying entirely new outfits in order to match every other member in the house. Would we still have to do door songs even though everything was via Zoom? The whole point of door songs is to get new members excited and to be as loud as possible. Singing through a Zoom camera would be so incredibly awkward (plus, I think everyone's ear drums would shatter). Would we have to talk to the same girl the entire session? Normally, each round lasts about 30 to 45 minutes, which, if you think about it, is a long time to talk to a girl that you just met.
All of these concerns swirled through my head, and I honestly had no idea how we were going to pull this off.
At my university, recruitment normally takes place the week before school starts. Each sorority spends almost the entire day from 9 a.m. to 9 p.m. singing and talking, but since we had to do everything virtually instead, we planned out the entire day dividing all of the potential new members into different "parties." Each party had its own unique Zoom ID. Once there, we welcomed all new members while fun, upbeat music was playing. I mean, we had to get them excited somehow, right?!
From there, our Vice President of Recruitment gave everyone a presentation and then divided us all into breakout rooms. For my first few parties, all went well. Then at around 2 p.m., the university's WiFi went out, and every new member was kicked off the system. Luckily, they were able to log back on, but this was only the first of many technology issues.
Later in the day, my WiFi went out, and I spent the whole 30 minutes trying to log back on and talk to my girl. My attempts were unsuccessful. But despite the hiccups, we did end up talking to the same girl for the entire session, and it went even better than I expected. Once the technology was fixed, I found myself talking about everything from my love for Criminal Minds to my hometown to pop culture. We bonded instantly.
This same pattern continued over the course of two weekends. Music, presentation, breakout rooms, repeat.
During the first weekend, the only saving grace was thinking about our "walk-by" bid day. Bid day, possibly the best day of the year, is always a day filled with slow-motion running towards each other, crazy costumes, and dancing with all of our amazing new members. But due to the pandemic, our sorority had already planned on pre-assigned shifts for active members to help regulate the number of girls in the house. By the second weekend of recruitment, we had learned that even this "walk-by" bid day was not going to happen. Spirits were down, but we kept pushing.
Even though recruitment looked totally different this year and it wasn't what I expected for my senior year, I still enjoyed making memories with my friends while recruiting the new women to fill our shoes once we graduate. We recently finished up recruitment and it was so amazing to meet all of our new, beautiful, smart, kind, and strong sisters. While their first bid day and my last bid day (cue the tears!) was virtual, it was just as special. We greeted the girls, danced around, and reveled in the love of our sisterhood. Fingers crossed that we can all meet in person sometime soon!