15 Awesome Things to Do in Tokyo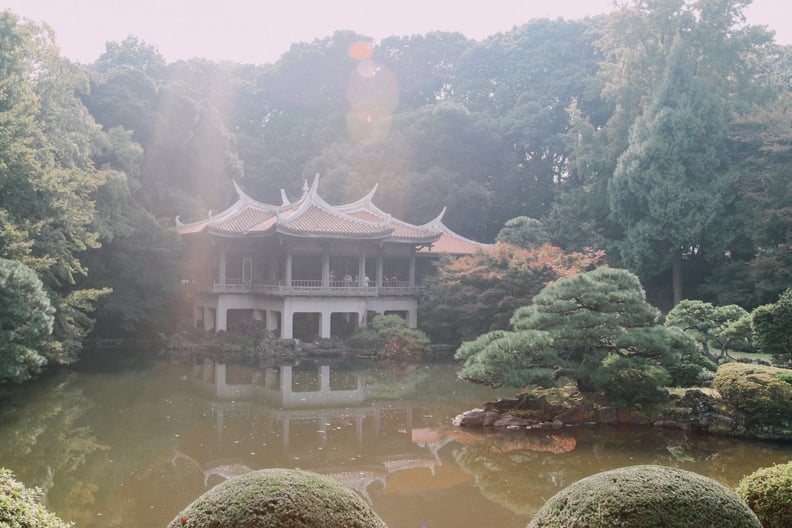 Samantha O'Brochta
There is no city in the world like Tokyo. The lights, smells, colors, and sounds of the capital of Japan are anything but subdued. And with a population of over 9 million inhabitants and 20 million visitors a year, of course there are many intriguing things to do and experience here. It's a city you'll never get bored in, but also a place that has so many options, you might get overwhelmed with what to see and do first. It's great for foodies, adventure seekers, treasure hunters, and those who want a sensory overload. For a nice mixture of kawaii and traditional, here are 15 things you must do while visiting Tokyo.
01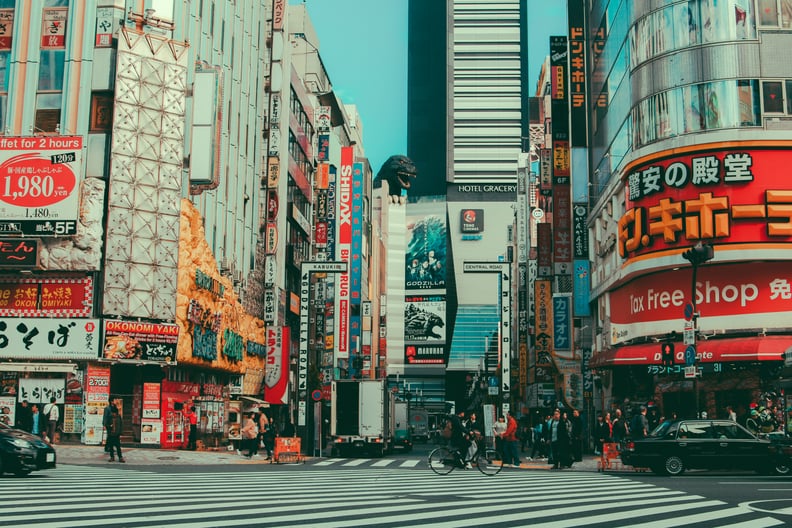 Kabukicho (aka Tokyo's Red-Light District)
If you thought Amsterdam's red-light district was wild, you'll see that there's another out there that gives it some competition. While Tokyo's Kabukicho neighborhood doesn't boast actual windows filled with ladies of the night, this area of town is exciting to explore during the day or after dark. Neon lights of Japanese characters flood the area in the evening and you, can find clubs for whatever fantasy you desire. During the day, you can gaze at the vibrant colors of the signs and even find the hidden Godzilla (can you spot it in the photo?).
02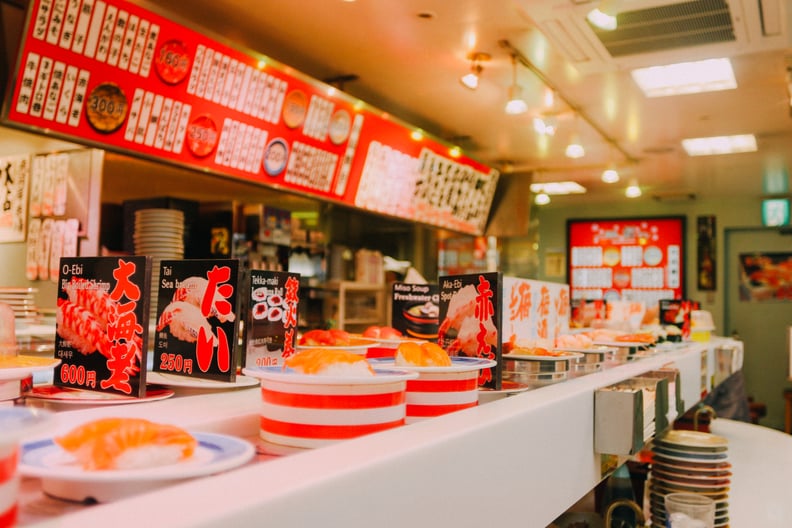 Sushi
Obviously you can't visit Japan without eating sushi. The great thing about Tokyo, or Japan in general, is that you can get cheap sushi that still tastes 100 percent better than the best and most expensive sushi back home. Conveyor-belt sushi shops are the best way to easily pick and choose your favorite rolls, but stop into any kind of sushi spot and order and you'll find your mouth in heaven.
03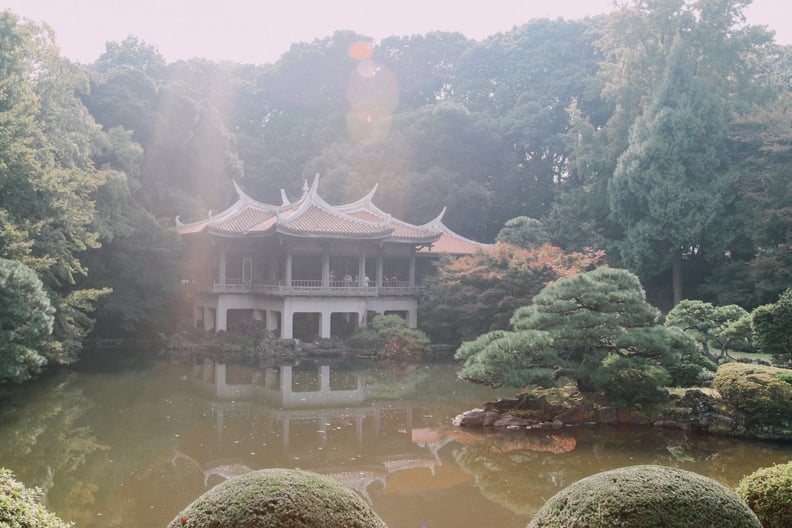 Shinjuku Gyoen National Garden
For a lovely walk in an expansive park, check out Shinjuku Gyoen National Garden. It's a traditional Japanese garden that deserves a walk around. Inside you'll find rose gardens, rows of beautiful trees, a botanical greenhouse with rare plants, and some peace from the surrounding city.
04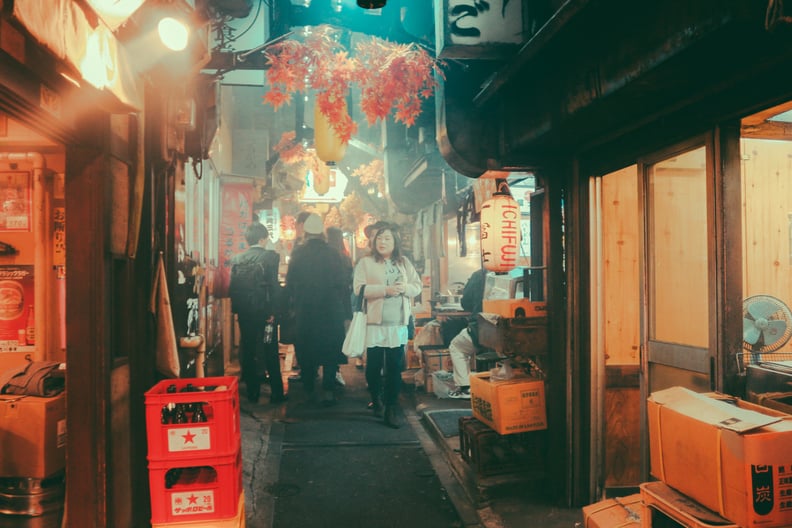 Omoide Yokocho (aka Piss Alley)
If you want a fun night out with lots of meat and ale, Piss Alley is the place to head. It's a seedy alley where businessmen hang out after work and it's filled with smoke from the grills and the loud sounds of after-work chatter. Its history of no toilets led to it receiving its fun nickname, but nowadays, it's just a gritty piece of Tokyo that deserves a wander.
05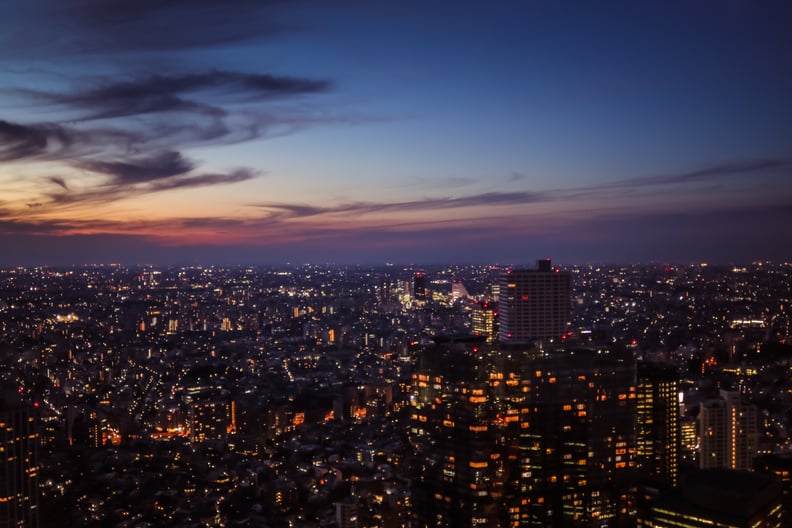 Tokyo Metropolitan Government Building
For a free view of the city of Tokyo from above, head to the Metropolitan Government Building and ride up to the top floor for a panoramic view. From up there, it feels like the city goes on forever, and on a cloudless day, you can see Mount Fuji in all its glory.
06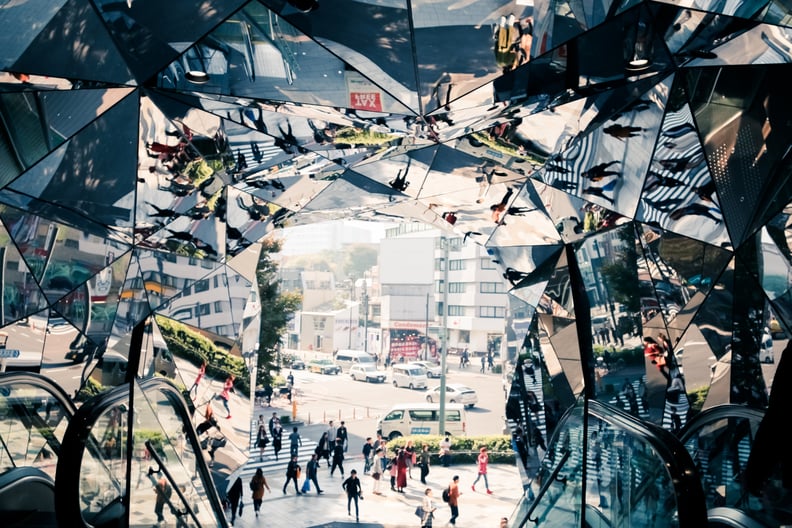 Tokyu Plaza Omotesando Harajuku
For one of the funkiest shopping center entrances you've ever seen, head over to Tokyu Plaza Omotesando Harajuku for a mirrored arch that transports you to what feels like an alternate reality. It's the perfect place for an Instagram shot where you and the street below will be reflected in a million angles.
07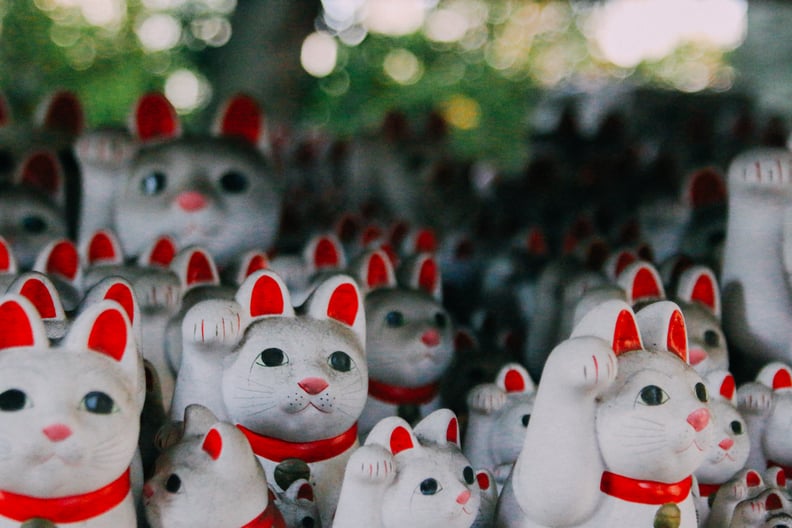 Gotokuji Temple (aka the Cat Shrine)
A quick train ride to a suburb of Tokyo will get you to the Gotokuji Temple cat shrine. It's the only temple in Tokyo that is 100 percent dedicated to kitties. This feline graveyard has hundreds of maneki-neko figurines sitting there to greet you as you arrive. Some many find it a bit creepy, others fascinating.
08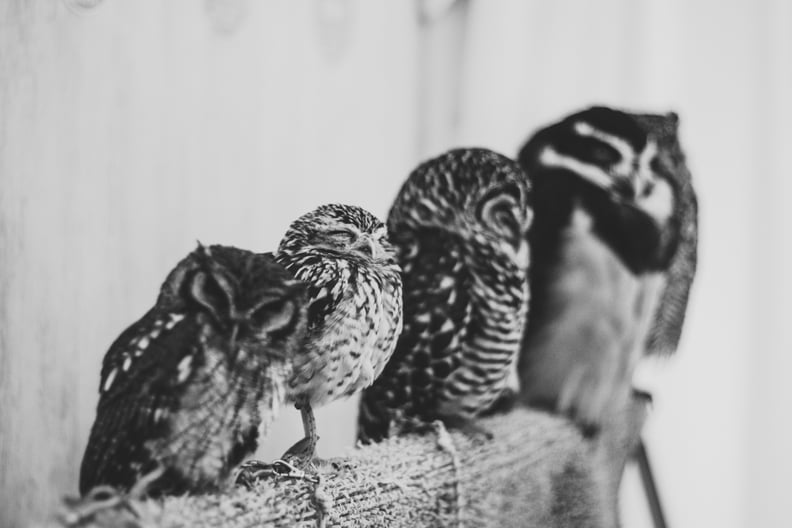 Akiba Fukurou Owl Cafe
There are a lot of animal cafes in Tokyo, but one of the few that truly takes care of their furry creatures is the Akiba Fukurou Owl Cafe. If you want to spend some time with the cutest owls in the world, you can book a time with these majestic birds and quietly sit with them and even choose a few to perch on your arm.
09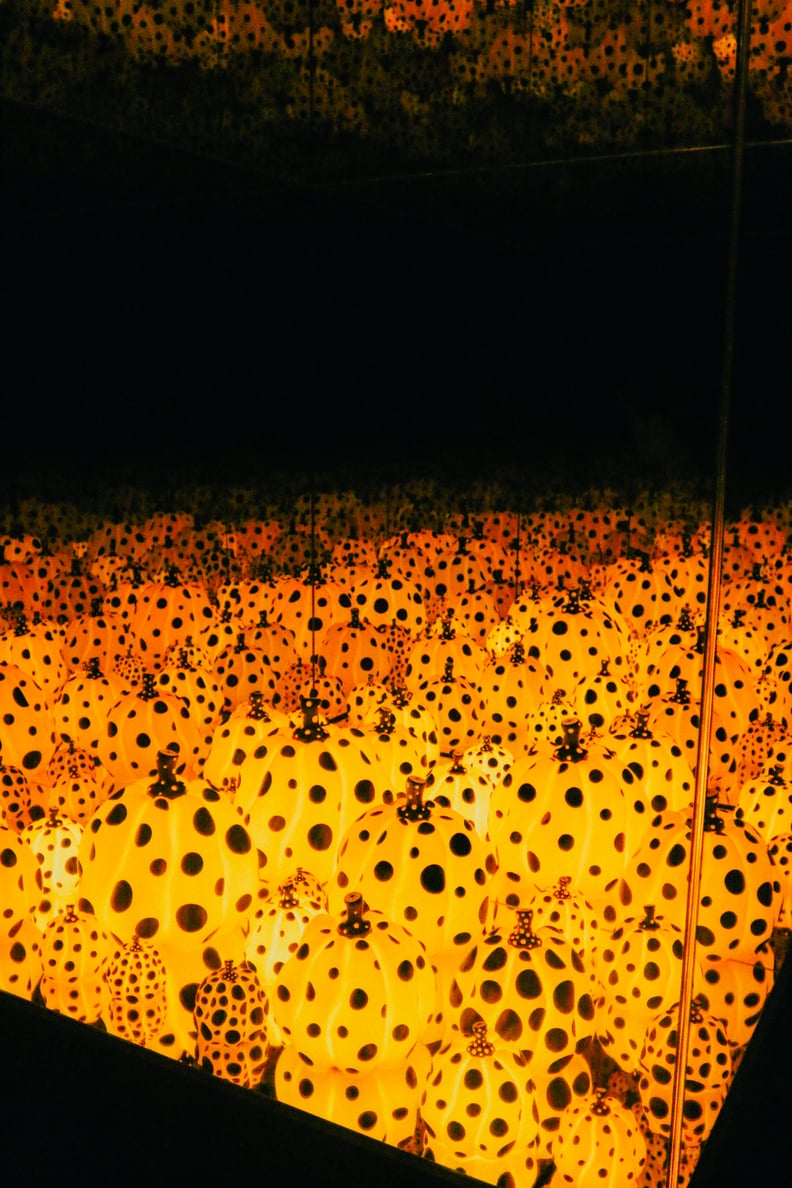 Yayoi Kusama Museum
Everyone knows someone with a Kusama "infinity room" photo on their Instagram. This famous Japanese artist recently had an entire museum open that is dedicated to her work. While this location focuses more on her painted artworks, there will be a rotating display of at least one of her infinity rooms.
10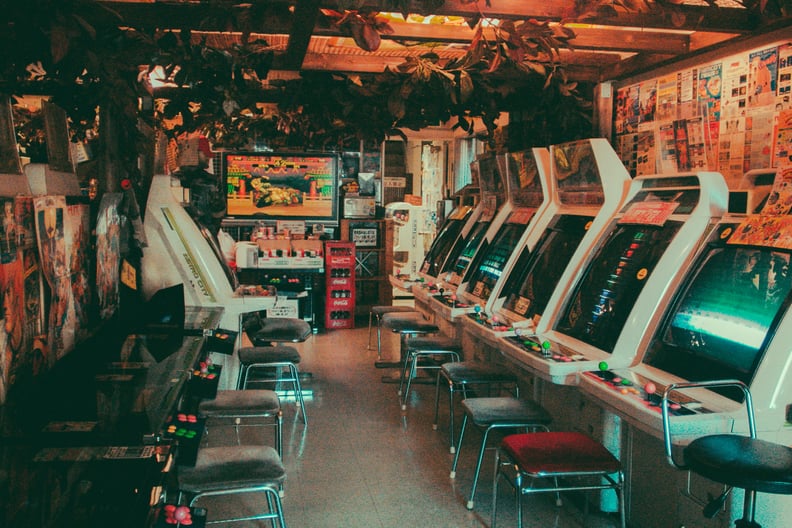 Akihabara District
For video-game- and anime-lovers, Akihabara is the place to hang out. It's known as the electronics district and this is where you can find multistory stores with every console you could ever imagine. There are vintage game shops, arcades, maid cafes, and lots of manga to be found here.
11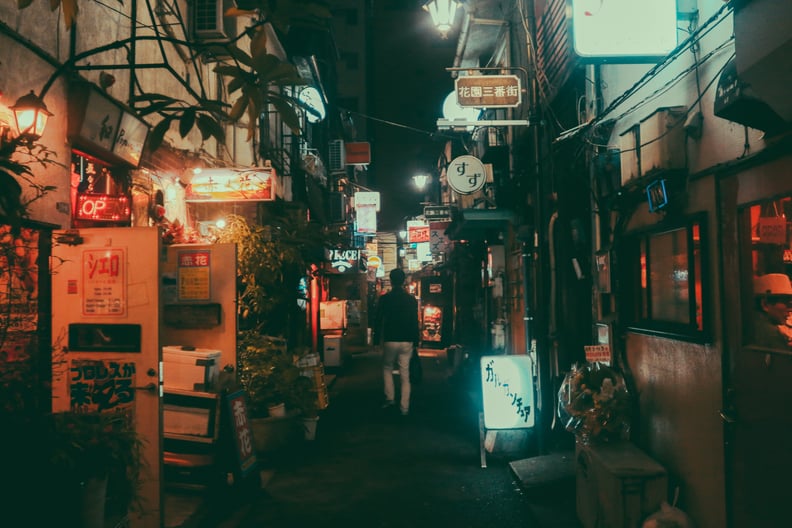 Golden Gai
You actually haven't been in a crowded bar before if you haven't been to Golden Gai. This small area of Tokyo is a popular haunt for locals to visit in the evening. The bars in these streets have anywhere from two to 10 seats available for patrons. Some won't even let in foreigners so they can cater to their regulars. Even if you don't get a drink, it's a great place to walk through at night.
12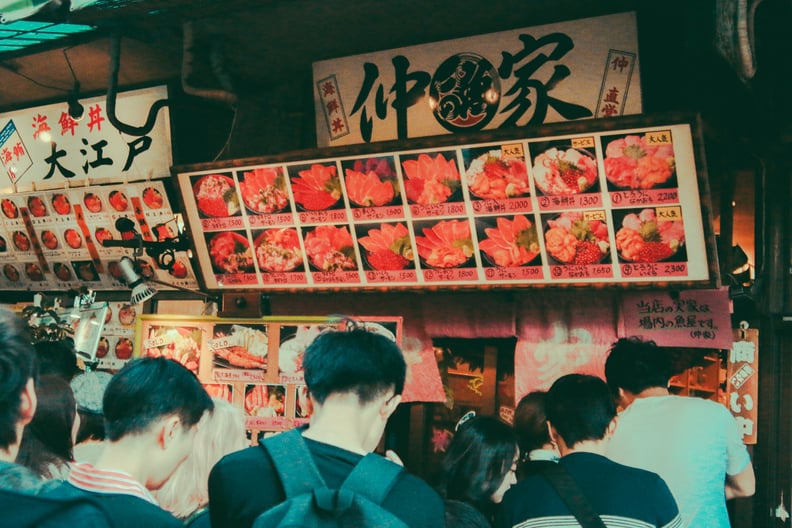 Tsukiji Fish Market
For fish that is quite literally right off the boat, the Tsukiji Fish Market is where you can find that. It's mostly a place for restaurateurs go in the early hours of the morning to pick out their menu for the day. But by the afternoon, the many sushi and food shops in the market open up and you can get the freshest sushi you've ever tasted.
13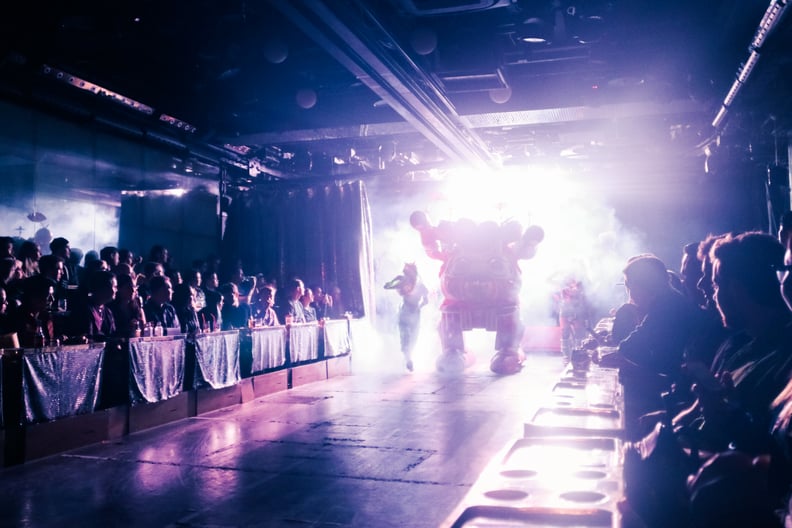 Robot Restaurant
If you splurge on one thing in Tokyo, make it the Robot Restaurant. This insane two-hour production is a wild ride through a land of robots, dancers, lasers, pyrotechnics, and storylines that make no sense but still work. It's too difficult of a place to describe without ruining it, so it's a must do when visiting the capital.
14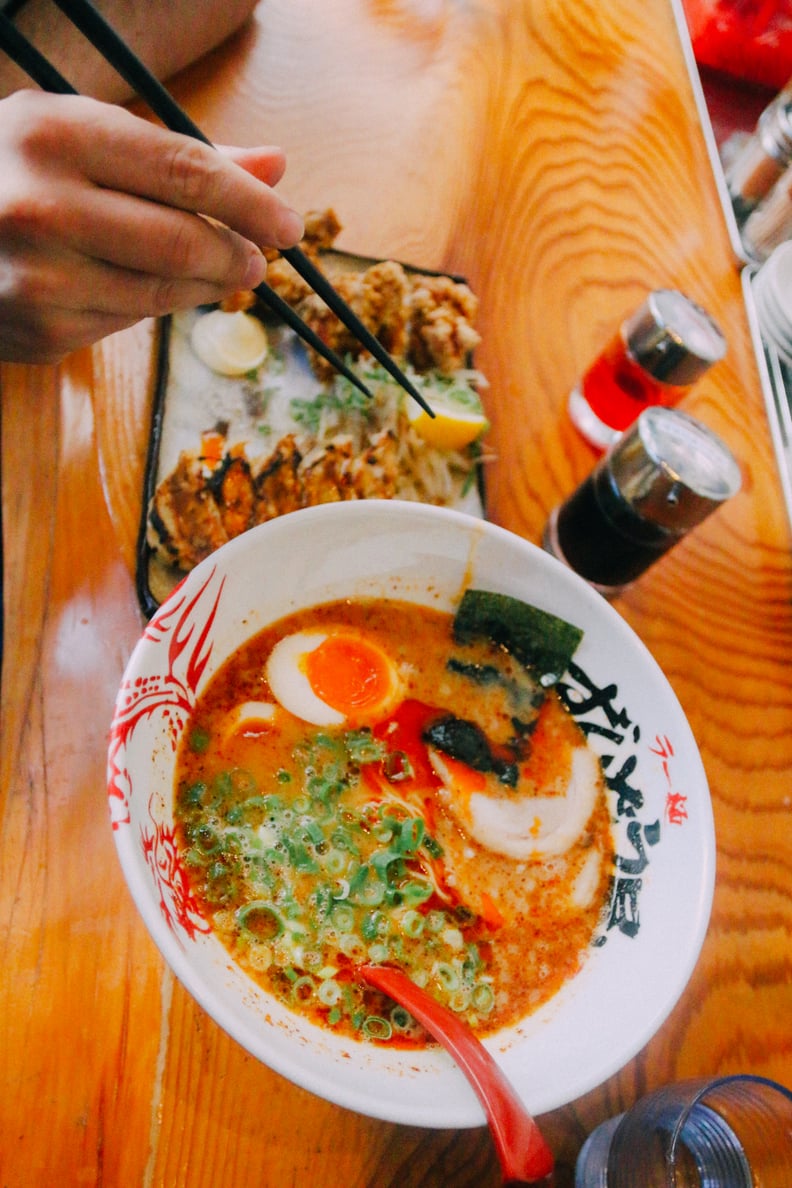 Ramen
Ramen is the other staple of Japan that deserves to be eaten by the gallons when in Tokyo. Most places will serve it, and it will be good no matter what. Many restaurants will even open at 6 a.m. to feed people's ramen needs. If you didn't think ramen could be eaten for breakfast, you're very wrong.
15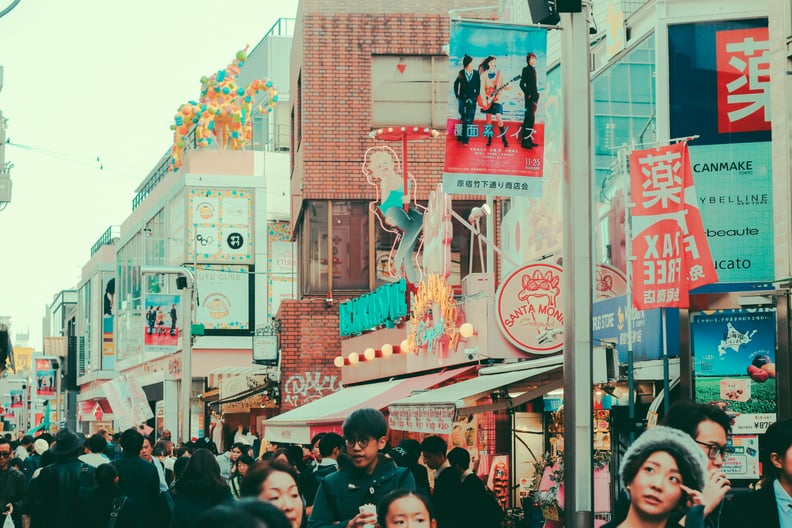 Takeshita Street in the Harajuku District
The most kawaii spot of all is Takeshita Street in the Harajuku District. There are so many adorably cute, pink places to get your foodie and fashion fixes, and the best part is that no one will judge you for that over-the-top photo you're trying to take of your crepe because everyone else is doing the same thing.