You Only Need 3 Days in Paris to Fall in Love
While you could spend weeks, months, and years discovering everything Paris has to offer, three days is enough to get a good taste of it. On the first day, you can immerse yourself in Parisian life; on the second day, you can check off your tourist bucket list; on your third day, you can indulge your senses with Parisian decadence.
As someone who married a Parisian, I've have been lucky to visit my husband's hometown more than a dozen times. That's given me a lot of data to put together this itinerary, which is exactly what I would share with friends who ask: "what should I do with three days in Paris?" To me, it's all about checking out the best museums and cultural tours while still enjoying the things you would do if you actually lived there. After these three perfect days in Paris, you might even consider moving to your favorite arrondissement.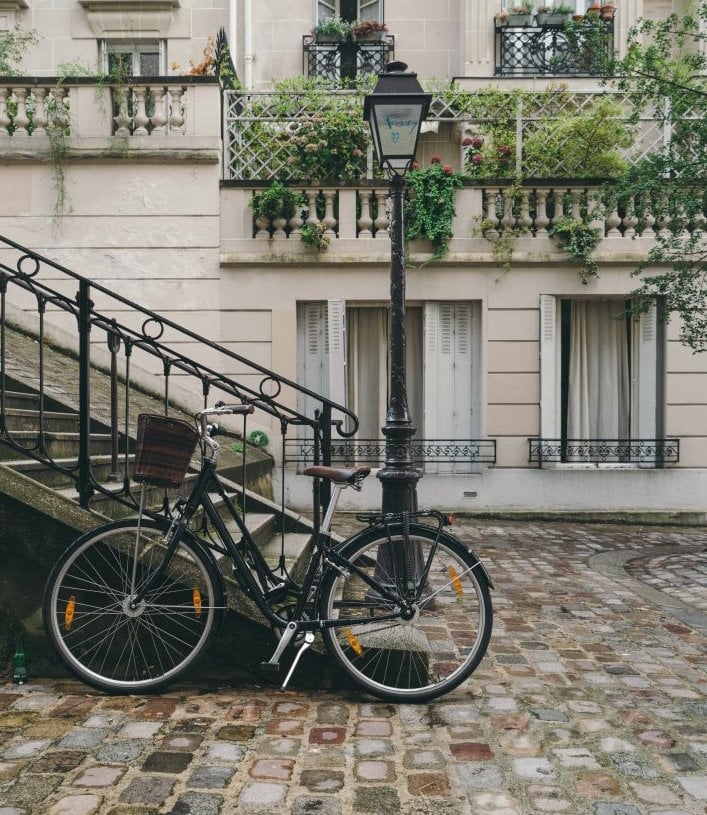 Day 1: Immerse Yourself
Take in the eye candy as you arrive in your taxi or transit from the airport. You're in Paris! For your accommodations, hopefully you chose a central neighborhood, like Le Marais or Saint-Germain-des-Prés. After checking into your hotel or vacation rental apartment, take a quick shower and slip into your stylish sneakers. Once you're ready, it's time to start exploring those charming streets! Day one isn't about hitting every tourist spot. Rather, take the time to immerse yourself in the everyday life of the French capital. Day 1: Refuel at a Cafe
The travel to Paris should have you a bit exhausted, but there's no time to sleep! Instead, wander to the first charming cafe that catches your eye. (If you do want to see an iconic spot, try Les Deux Magots in Saint-Germain-des-Prés.) At Parisian cafes, you can order an espresso and stay for hours people-watching. No one ever pressures you to vacate your table. But don't stay too long — there's more to see!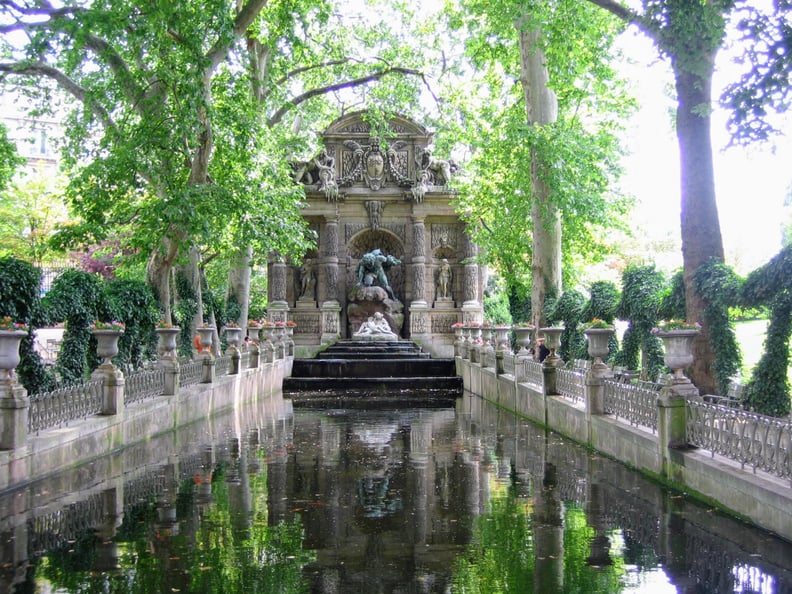 Day 1: Picnic in the Park
Next stop, the Jardin du Luxembourg. You can enjoy the Medici Fountain, observe a game of pétanque played by seasoned Frenchmen, or watch as the kids play with the sailboats in the pond. On your way there, pick up a baguette, some cheese, and perhaps a bottle of wine if you're up for it. It's time to enjoy France's simple pleasures. In the garden, there's generally no sitting allowed on the grass (except in designated areas), but you'll notice the locals stick to the iconic green metal chairs anyway. Much more civilized than sitting on the ground — and it doesn't require a blanket.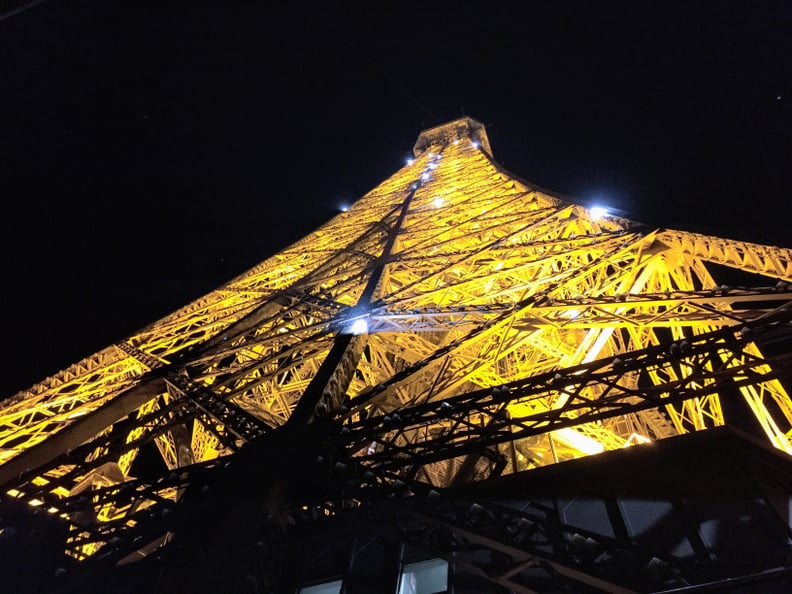 Day 1: Enjoy Paris by Night
After freshening up, grab dinner at a local bistro. Here you'll find the classics: onion soup, steak frites, and duck confit. You can use the French site LaFourchette to get local insight into the best places and make a reservation online.
After dinner, walk it off by heading to the Eiffel Tower. There are fewer crowds at night, making it much more enjoyable (and less time-consuming) to walk up to the top platform. If you time it right, you'll be on the tower as it sparkles. The light show happens on the hour and lasts five minutes. The last admission to walk up the Eiffel Tower is at midnight during mid-June to early September and 11 p.m. the rest of the year. Day 2: Check Off Your Bucket List
You're getting down to business today: it's all about seeing typical Parisian sites. Any trip to the French capital must include a stop on the city's islands — Ile Saint-Louis and Ile de la Cité — and a good look at Notre Dame, located on the latter. The medieval cathedral is at the very heart of Paris. It's impressive from the front and the back, with its grand flying buttresses. Be sure to do a full tour around the outside to see it from every angle. If there's a line in front to get in, know that it typically moves quickly.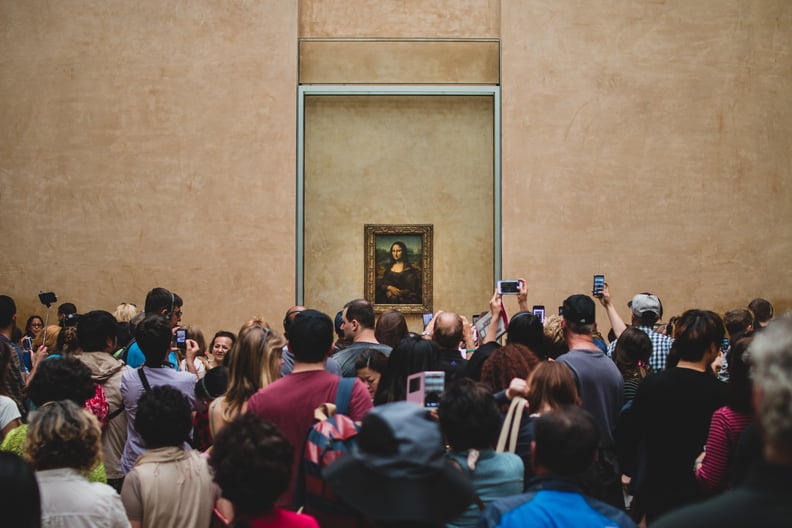 Day 2: Spend a Morning at the Museums
Since you don't have that much time, it's a good idea to move quickly in the Louvre, focusing on the big three: the "Mona Lisa," "Winged Victory," and the "Venus de Milo." Once you're done, Café Marly is a convenient and chic spot to grab a bite. The price reflects it, but the view of the Louvre's glass pyramid makes it worth it.
If you have time, head to the lovely Musée D'Orsay. The former train station holds an extensive collection of impressionist and postimpressionist art, with iconic pieces from Cézanne, Monet, and more.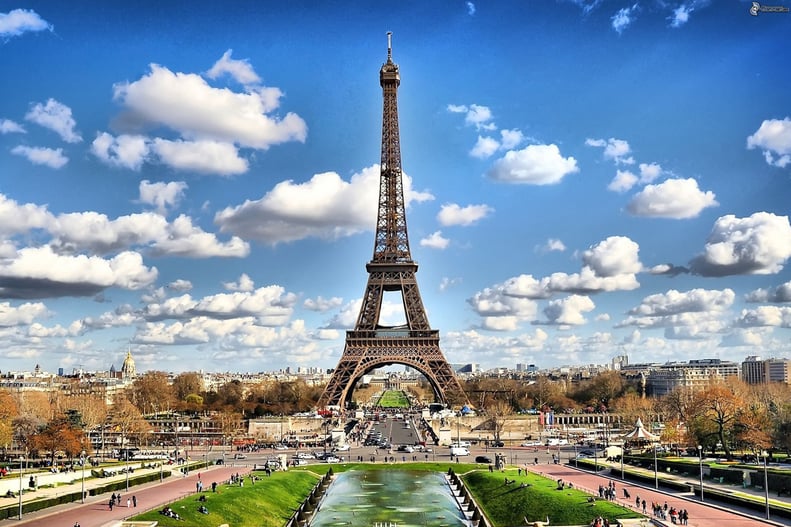 Day 2: See the Eiffel Tower by Day
Ready for some outdoor relaxation after a day inside? Head to the Champ de Mars for a break under the Eiffel Tower. The expansive grassy park is perfect for a midafternoon catnap or people-watching. Day 2: Spend the Evening in Montmartre
Tucked away on a hill with sweeping views of Paris, Montmartre used to be its own village before joining the city proper. Today, it offers a charming and sometimes touristy taste of Paris. But the home of the Sacré-Coeur Basilica will give you a strong hit of typical Parisian beauty. Head there for dinner on your second day. After dark, try to catch another view of the hourly Eiffel Tower sparkling light show. From Montmartre, you'll have one of the best views of the Eiffel Tower and the entire city. Day 3: Indulge
Start things off right by having a pain au chocolate from your local boulangerie. You only have one day left, so you have to treat your senses to everything Paris has to offer. Day 3: Shop in the Marais
Go to where all the fashionable Parisians and expats are: Le Marais. The historic Jewish quarter turned gay-friendly neighborhood is now popular with anyone who loves adorable narrow streets and shopping. Be sure to check out the street style to get inspiration for your own purchases. Stores are open on Sundays, unlike many other parts of Paris. If you need to grab a quick bite, you won't be disappointed by the falafels for sale around Rue des Rosiers. Or if you're more in the mood for a fancy tea break, stop by the Mariage Frères restaurant and tea salon on Rue du Bourg Tibourg.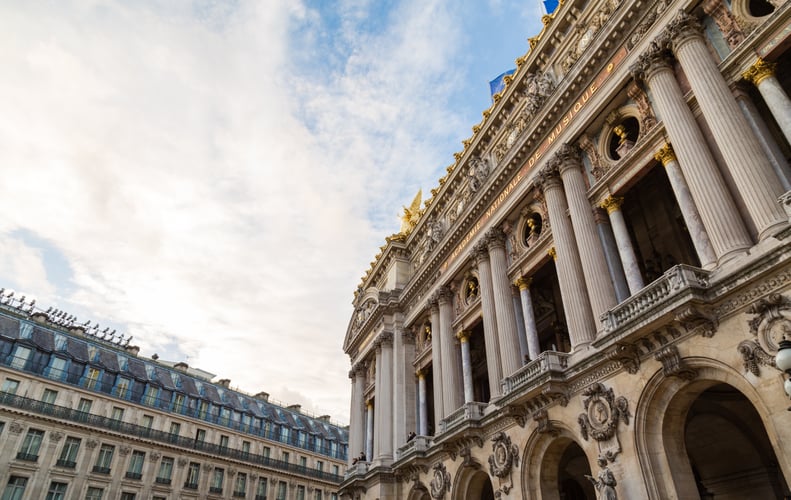 Day 3: Take in the Decadent Architecture
For your next stop, treat your eyes to the elaborate architecture at Paris's Palais Garnier opera, the setting for the Phantom of the Opera novel. The 90-minute tour (in English) will add context to the opera house's most stunning features, including the grand staircase and Chagall's ceiling mural. Day 3: Wander the Champs-Elysées
Avenue des Champs-Élysées runs from Place de la Concorde to the Arc de Triomphe. It is the grandest avenue in Paris and perhaps the world. The stores and restaurants are overrated and overpriced. But one thing that doesn't disappoint is wandering the tree-lined streets laid out in the 1700s. You should mostly stick to window shopping, but do make a stop in Maison Guerlain boutique to sample some iconic French parfum. Day 3: Dine and Drink in Bastille
End your three days on a local note. The Bastille neighborhood is home to places actual Parisians enjoy drinking, eating, and dancing. It's also the birthplace of the French Revolution. You won't find eye-gouging tourist prices in Bastille and can even get a two-euro beer at the tiny bar Charlie.