Apple Maps Tells You the Nearest Train Exit
This New Apple Maps Feature Is Perfect For Anyone Bad With Directions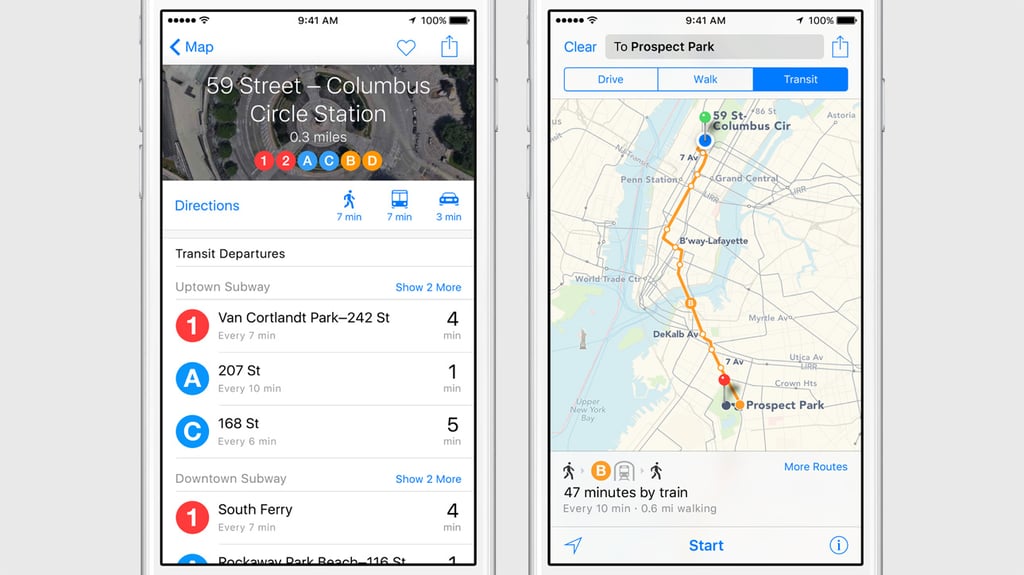 Watch out, Google — looks like Apple Maps is trying to level the playing field with a new feature coming to the app in iOS 9. In addition to public transit directions, the app will also let you know which exit to take when leaving the train or subway station that's actually closer to where you want to go.
This tiny update is huge for anyone new to a city or taking a different route to their destination. Instead of walking out and being farther away from where you want to go, Apple Maps will suggest the best exit to take based on where you're sitting in a train. Google Maps, which is generally a great transit map, does not have this feature.
The improved Apple Maps is part of iOS 9, which will be available in the Fall.