Apple Watch App
How the Apple Watch Will Motivate You to Get Fit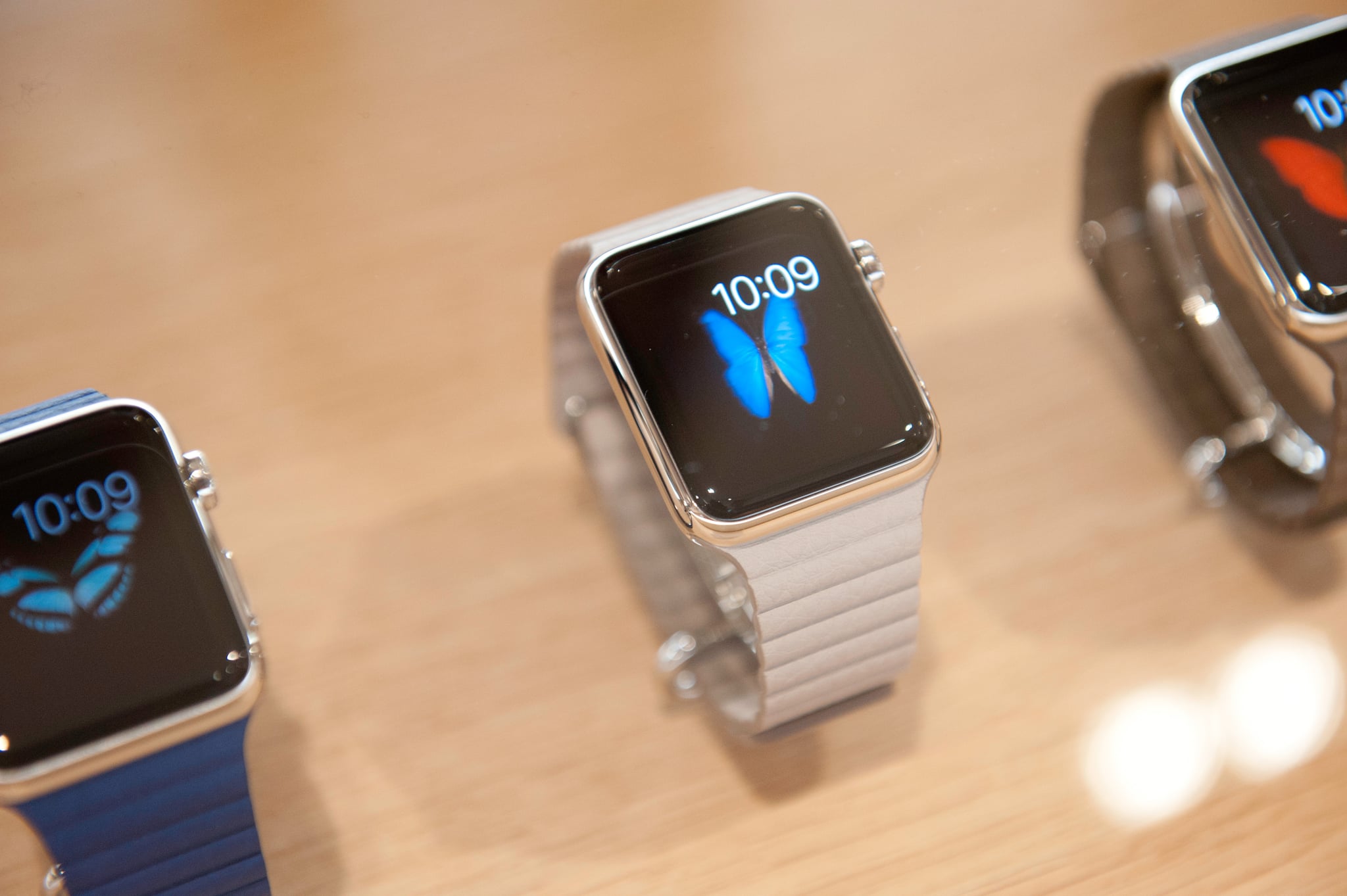 Source: Getty / Kay-Paris Fernandes
The Apple Watch is due on our wrists any day now! You're probably familiar with the look of the highly anticipated smartwatch — but what about how it works? Thanks to a leak of the Apple Watch companion app from 9to5Mac, we now have a better idea of how the wearable tech will work with our iPhones. These are some of the standout details from the revealed app screenshots.
Home Screen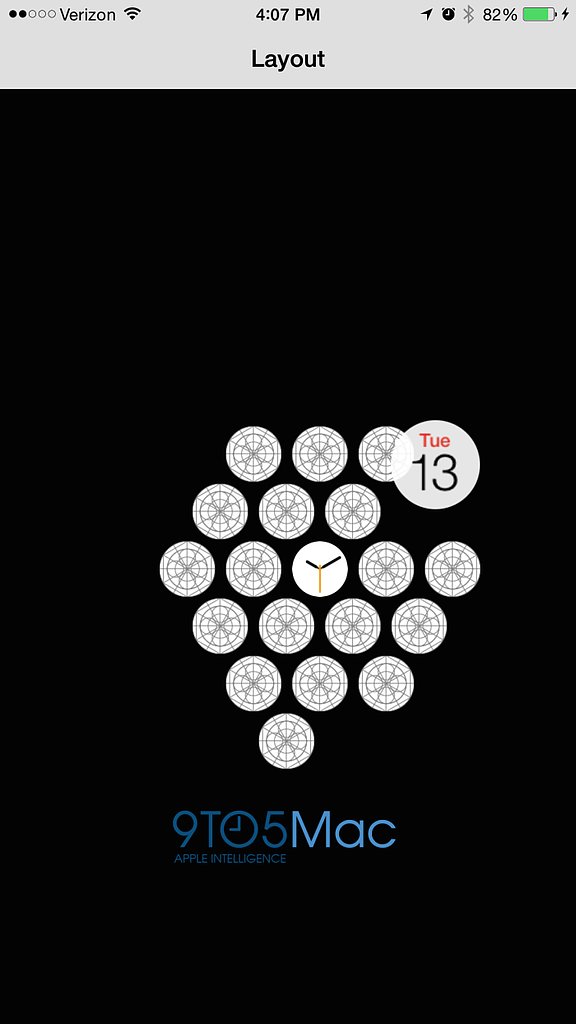 You'll be able to customize the home screen with a drag-and-drop type interface. The app offers a virtual view of your Apple Watch's app launcher, so you can organize it to your liking.
Health and Fitness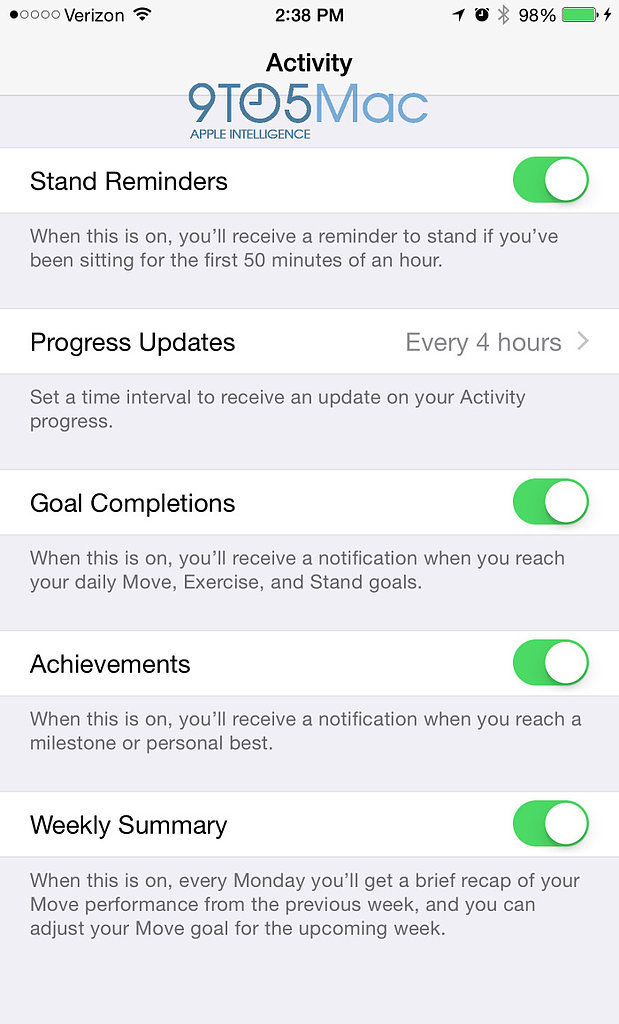 Sedentary for too long? The Apple Watch will ping you with a reminder to stand, just like the Jawbone Up. You'll also be able to activate (or deactivate) heart rate tracking, which is used to calculate calories burned.
Messages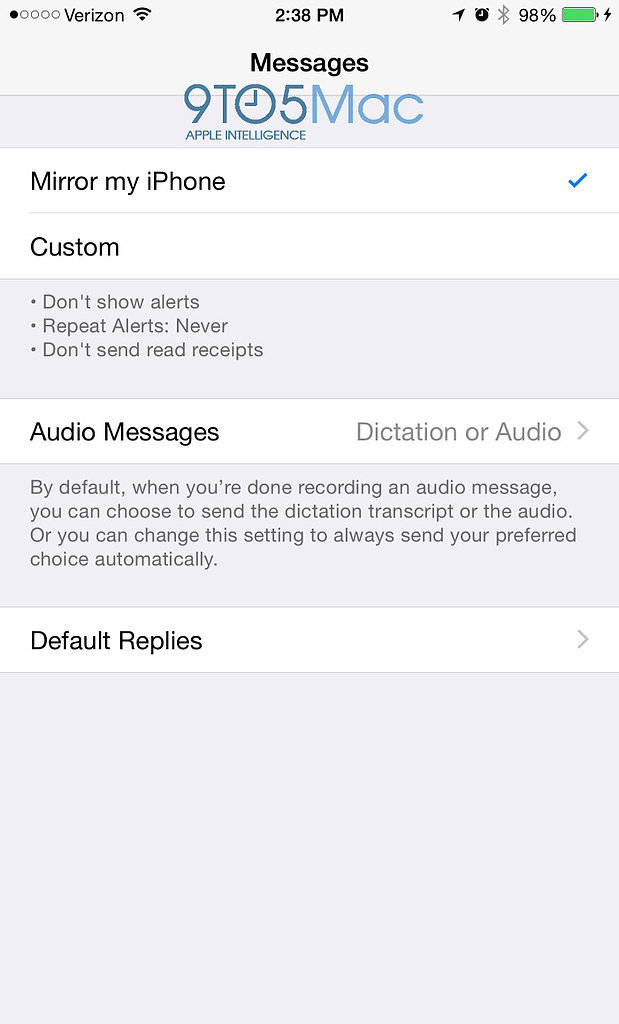 The Apple Watch doesn't have room for a keyboard, of course, and will rely on voice-to-text functionality. So if you want to respond to messages, you can either dictate your reply or send an actual audio message (like a voicemail via text). As with your Mac or mobile device, you'll be able to enable Read Receipts. One feature we're looking forward to is the ability to get text notifications only from people on your contacts list.
Itching for more? See the rest of the shots at 9to5Mac.