Catlateral Damage Video Game
This Video Game Lets You Live the Cat Life

Imagine you're a cat. Human master is gone at work, and you're left to your own devices. There are no small rodents around, so you do the next best thing: destroy the house. Enter Catlateral Damage, a first-person cat simulator where you, kitty, must knock everything in your human's home to the ground. It's a game that is simply too awesome to fathom.
Catlateral Damage is already available on the web, and developer/creator Chris Chung is trying to bring the addictively adorable destruction to Steam (Windows, Mac, and Linux), OUYA, and a DRM-free download through a new Kickstarter campaign with hilarious rewards. Pledge $20 and you'll get the Hipster Cat tier, which offers early access before the game is out/gets too mainstream.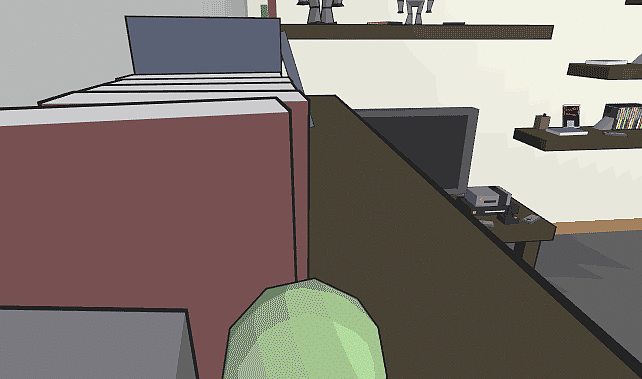 Nippy (the cat in the first picture at top) is the mischievous pet upon which the game is based. The new, revised Catlateral Damage will be packed with new features like "sit in a box, lie in a sunbeam, or both at once," "stand at a doorway and be indecisive about going in or out," and — my personal favorite — "act indignant because you are the higher species."
Version 2.0 will include more cats, collectibles, power-ups, and special abilities. Thank God this isn't real life, because cats really don't need any more abilities. Back this Kickstarter now. There are about 20 days to go and $18K left to raise.
Source: Catlateral Damage