Device-Free Wedding Ceremonies
This Depressing Photo Captures What's Wrong With Weddings These Days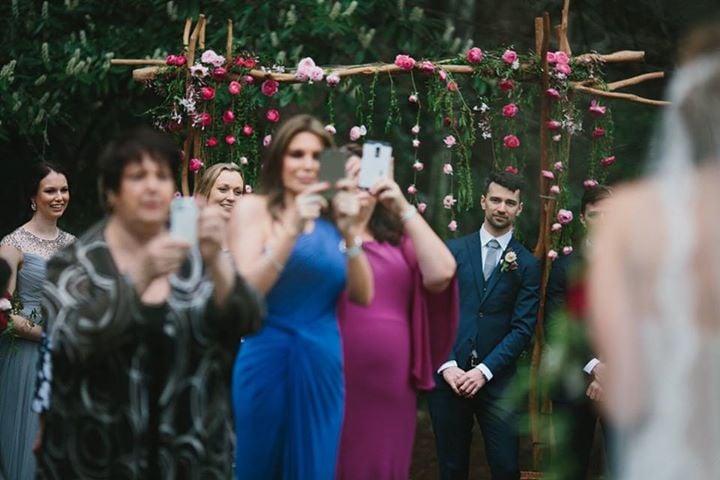 Update: The original Facebook post has since been removed.
Original:
These days, people snap every meal they eat, so it's only natural to want to capture precious moments during a wedding ceremony. But at what point does wedding etiquette become completely broken? Australian photographer Thomas Stewart posted a rant on Facebook that criticized wedding guests for taking pictures during the ceremony with their devices. The accompanying photo shows a groom forced to lean to the side in order to see his bride going down the aisle. Thomas argues that couples should enforce a "completely unplugged wedding ceremony" because guests aren't truly present and can ruin the photographer's shots when they're using phones and tablets. "You are witnesses to their marriage, so for goodness sake, watch them with your eyes and your minds, not your phones."
Here's his full post, which has since gone viral:
Thomas does make valid points — the couple hired a professional photographer for a reason. So next time you attend a wedding ceremony, enjoy the momentous occasion by keeping your electronics in your pocket or purse. And future newlyweds, you might want to consider a device-free wedding!