Foaster iPhone Toaster Dock
A Toaster Designed Just For Your Phone — Wait, What?!
It's heartbreaking when Kickstarter campaigns fail, which is why we're excited that one of our hopefuls, the Foaster, is relaunching! What's a, um, Foaster, you ask? It's a toaster-shaped charging deck that can power two iPhones (5, 5s, or 5c) at a time.
Aside from it's too-cute hardware, the dock, which has a heavy steel base and stick rubber feet, allows for easy one-handed undocking and eliminates "cord spaghetti," that untangled mess of cords that results from charging iPhones in the kitchen.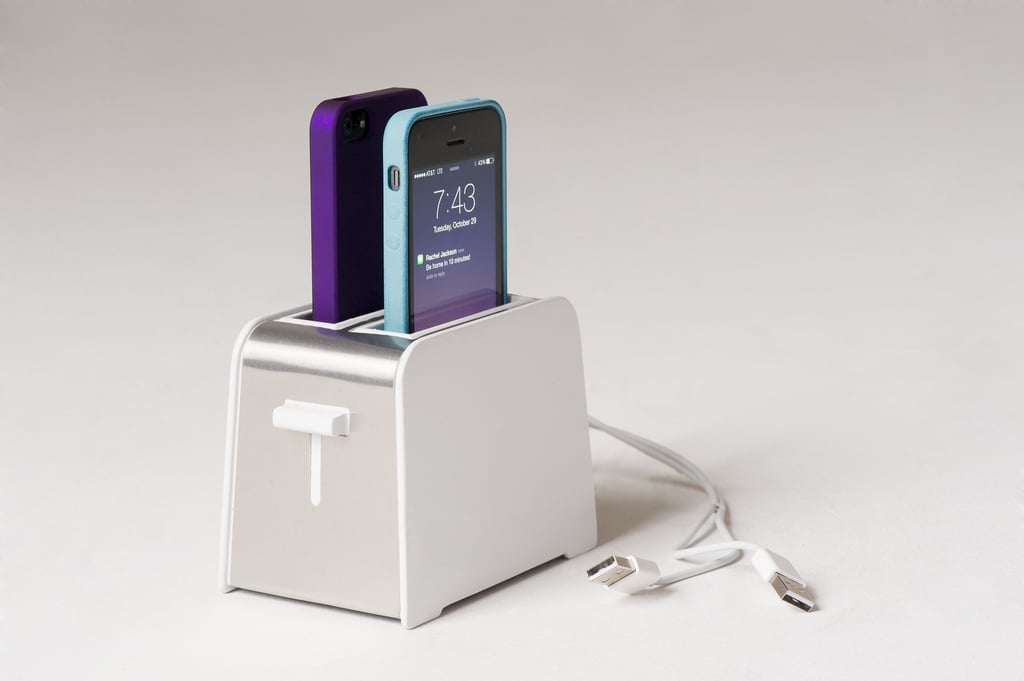 Foaster returns with a new design in late Summer or early Fall! The Kickstarter campaign charged around $89 for each dock, so we're expecting that the new designs will be similarly priced.
Source: Foaster