Garmin VivoActive Smartwatch
An Everyday Smartwatch With a Serious Fitness Twist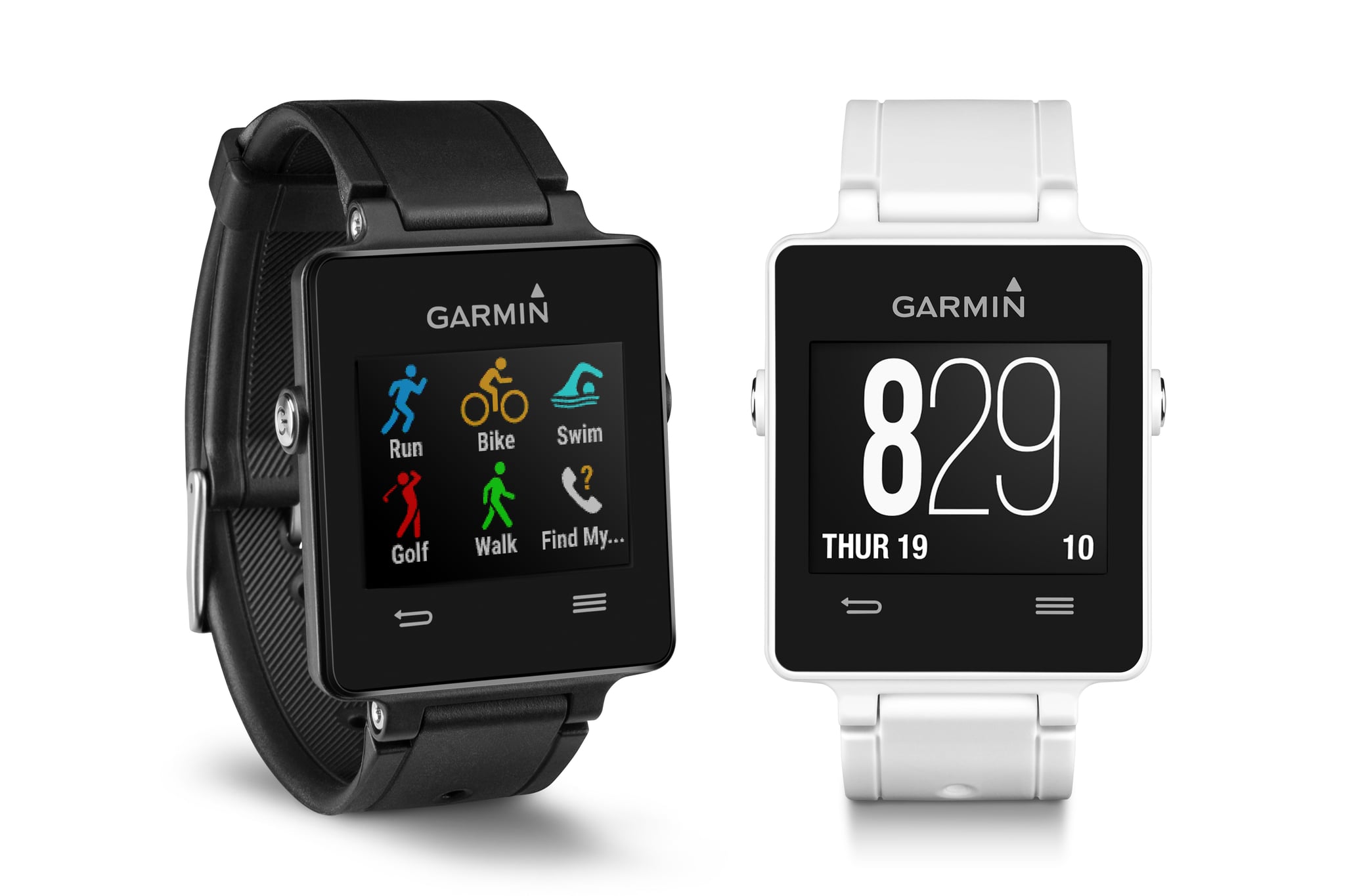 Garmin has always been the wearable of choice for hard-core fitness-focused cyclists, swimmers, and runners. Now, it's a great choice for those who want a watch for both work and workout. At this year's CES, the company announced Vivoactive, a budget-friendly everyday smartwatch with robust activity tracker features. It's just one in Garmin's new line of smartphone-compatible watches that are perfect for workout junkies.
The feature that sets it apart from the many smartwatches on the market is that its GPS works independently of a smartphone. In GPS mode, wearers get 10 hours of battery life, but in regular watch mode, they'll get up to three weeks on one battery charge. The watch's location awareness allows it to track detailed cycling, running, swimming, and even golf data. Since Vivoactive is also water-resistant up to 50 meters, you won't have to worry about wearing it in the pool or shower. It's capable of monitoring your workouts and all the steps you take in between exercise.
Now on to the "smart" part of Garmin's smartwatch. It's Bluetooth-enabled, meaning the Vivoactive works with both iOS and Android platforms. The full-color touch screen display will show texts, emails, calendar reminders, Twitter news, Facebook updates, and push notifications for any app. You'll get a gentle vibration on your wrist if your phone needs you. A neat "find my phone" feature sends an audible alert to help users locate their devices. Through Garmin's Connect IQ store, users will also be able to download customizable watch faces and widgets. The smart calendar Tempo and AccuWeather both have Garmin apps in the works.
Vivoactive is a smartwatch we could see ourselves wearing all day long, since the display is color and readable in full sunlight. Plus, the bands are interchangeable. Available for preorder now, it'll cost $250 or $300 with a compatible heart rate monitor.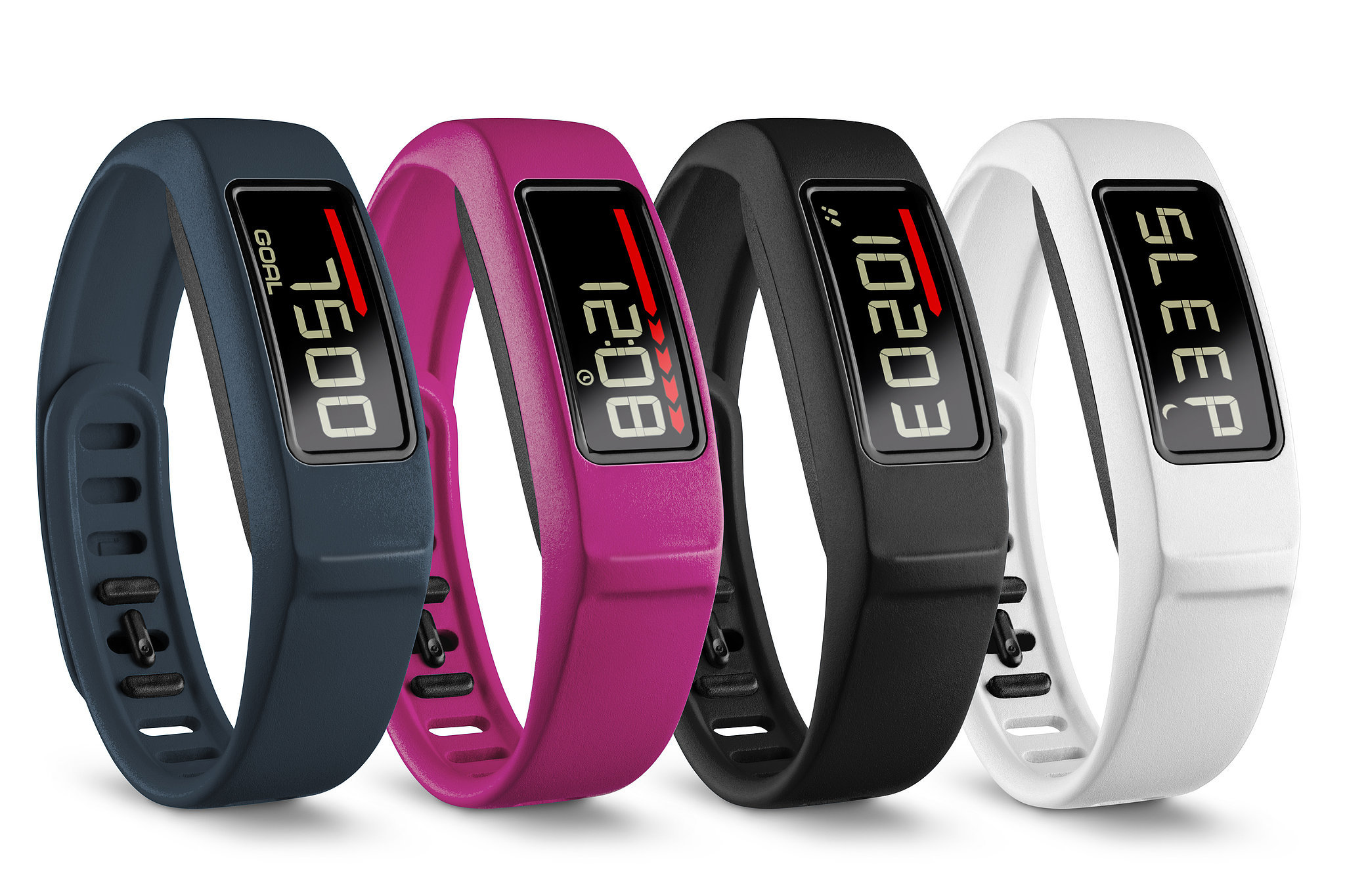 Other announcements from Garmin include the Vivofit 2 (pictured above), an activity tracker that rivals Jawbone and Fitbit. A new style collection will also be made available, with bands made of materials like leather and stainless steel.
The Epix is another notable new smartwatch, built specifically for outdoor enthusiasts. It has a preloaded worldwide map built in, with elevation data plus 8 GB of memory for additional maps. The EXO steel antenna offers the most accurate GPS positioning possible, as well as altimeter, barometer, and compass functionality. Of course, the Epix is also compatible with smartphones and the Connect IQ store, from which users can download additional watch faces.