Google Plus Halloween Filter
For a Good Time, Try Google's Creepy Halloween Filter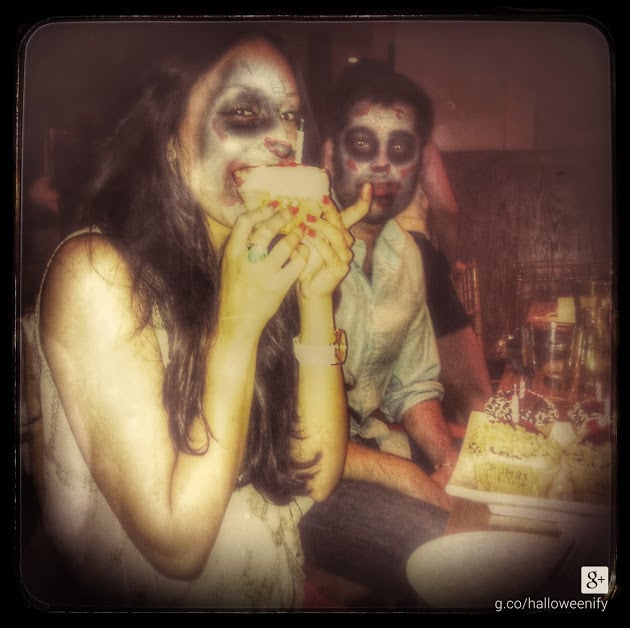 If you can't put together a Halloween costume (although we've got plenty of easy options), just fake it. Thanks to a Google+ "Halloweenify" filter, you can turn your normal photos into a spooky sight that you'll want to post all over social media.
Simply go to Google+ Photos and pick either "Try a fun effect" or "Try a a spooky effect." Then select a photo, and— voilà — the site will apply a Halloween look. Choose the fun effect and you get an animal face paint makeover; choose the creepy effect and you've got yourself a ghostly appearance.
Remember when Google+ did something similar for the World Cup? We can't wait to see what's next — maybe a Grinchmas filter?
Explore all the #Halloweenify fun on Google+, and add your own photos to the mix.