How to Block Facebook Ads
5 Easy Ways to Stop Facebook Ads From Haunting You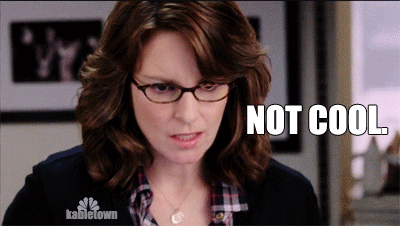 Source: NBC
You know the deal — you browse the web for "black boots" or "Hawaii hotels" and end up seeing those same results all up in your Facebook feed as ads. The ad stalking tracking in which Facebook uses your browsing history to target ads to you is more annoying than useful (just read this piece to understand why). But there's good news, because there's a way to minimize it . . . actually, make that five ways. Let's dive in, shall we?
1. Use Incognito Windows When Browsing
Side-step the ads by browsing in incognito windows. In Safari, you just have to hit "Private Browsing." In Chrome, go to File and click "New Incognito Window." Be sure to exit out of all your tabs once you've finished browsing. Of course, this isn't completely practical when it comes to everyday use, but if you know you're going to be searching for something specific (like say, hotels for a trip), this isn't a bad idea.
2. Turn Off Tracking Through the Facebook App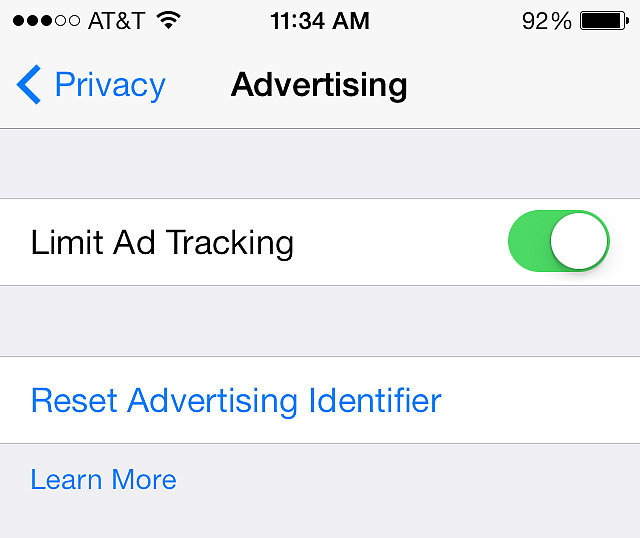 Photo: Lisette Mejia
Facebook collects data from its app, too, but you can stop this by altering your phone's settings. If you have an iPhone, go to Settings, tap Privacy, scroll down to Advertising, and switch on "Limit Ad Tracking." If you use an Android phone, go to Settings, then Accounts, hit Google, select Ads, and push "Opt out of interest-based ads."
3. Change Your Preferences
You might not know it, but there's a way to adjust your ad preferences. Click the "x" or the drop-down arrow at the top right corner of any Facebook ad. Choose "Why am I seeing this?" and you'll get an explanation plus a link that says "View and manage your ad preferences." Click on it, and you'll be taken to a page where you see all the audiences you're a part of that affect the ads you see on Facebook. You can turn off certain audiences, like Food and Drink, which will limit the type of ads you see. This won't, however, change the number of ads you see or stop ads altogether. Even if you turn off all the audiences you belong to, you'll still get ads based on your age, gender, and location.
4. Use a Third Party
Photo: Lisette Mejia
There's an easy way to stop several companies at once from this practice. It's an industry website from the Digital Advertising Alliance that lets you opt out of receiving interest-based ads with just a click. Facebook is one of the companies on the list. Just make sure to use it on all the web browsers and computers you use.
5. Install an Ad-Blocking Browser Extension
If you don't want to see any ads on your Facebook page, try a browser extension that'll block all ads across the web. AdBlock for Chrome, for instance, works well and is easy to install. You can also get it for Safari and Firefox by going here.
Front Page