How to Pronounce Voldemort
J.K. Rowling Just Schooled Everyone With This Harry Potter Fact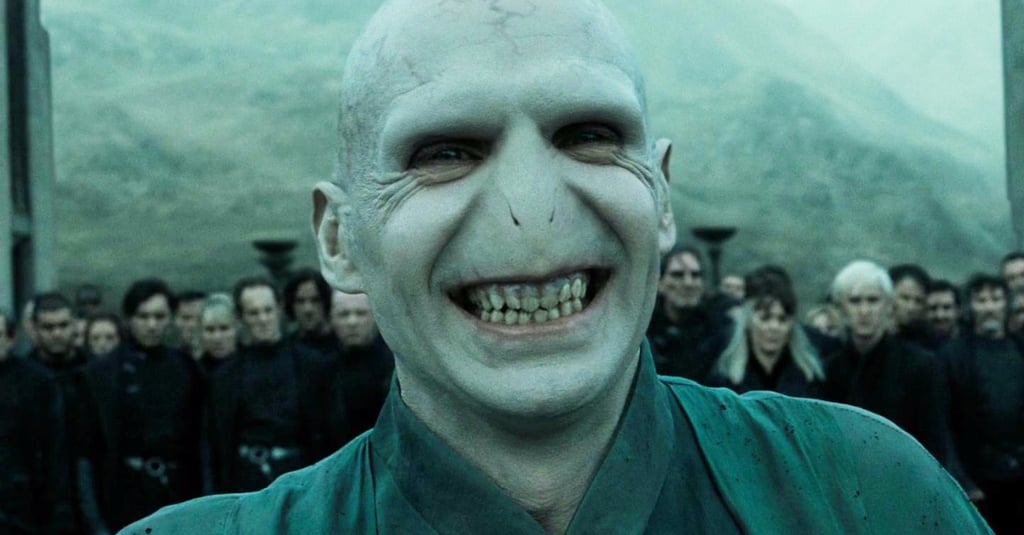 Rough news, Harry Potter fans: you're not as knowledgeable about the series as you originally thought. You might have read the books dozens of times and tuned in for every Harry Potter Weekend on ABC Family, but there's a huge chance that you've been screwing up a major character's name during your discussions about the wizarding world. According to J.K. Rowling, despite his plethora of nicknames (ranging from "The Dark Lord" to "He Who Must Not Be Named"), pretty much the entire world mispronounces Lord Voldemort's name! D'oh.
The mind-blowing revelation took place on the author's favorite social media platform, Twitter, and has left Harry Potter fans everywhere astonished. In response to a trivia fact from a Harry Potter fan podcast, Rowling admitted that she is one of the only people who observes the apparently silent "t" in "Voldemort":
@Universe_Box One piece of Harry Potter trivia I always forget to mention: the "t" is silent in Voldemort, according to @jk_rowling.

— Michael Lucero 🍹🌴 (@travelsoflucero) September 9, 2015
... but I'm pretty sure I'm the only person who pronounces it that way. https://t.co/HxhJ5XY5HP

— J.K. Rowling (@jk_rowling) September 9, 2015
Well, there you have it . . . even after all these years, Jo has ways of surprising even the most hardcore Potterheads. Let's hope we haven't been butchering anybody else's name for the past 18 years! At least now we can refer to ol' Voldy properly in the future — like Tom Riddle reminds us in Harry Potter and the Chamber of Secrets, it's never too late to start.