How to Send a Message on Pinterest
This New Feature Will Make You Even More Pin Addicted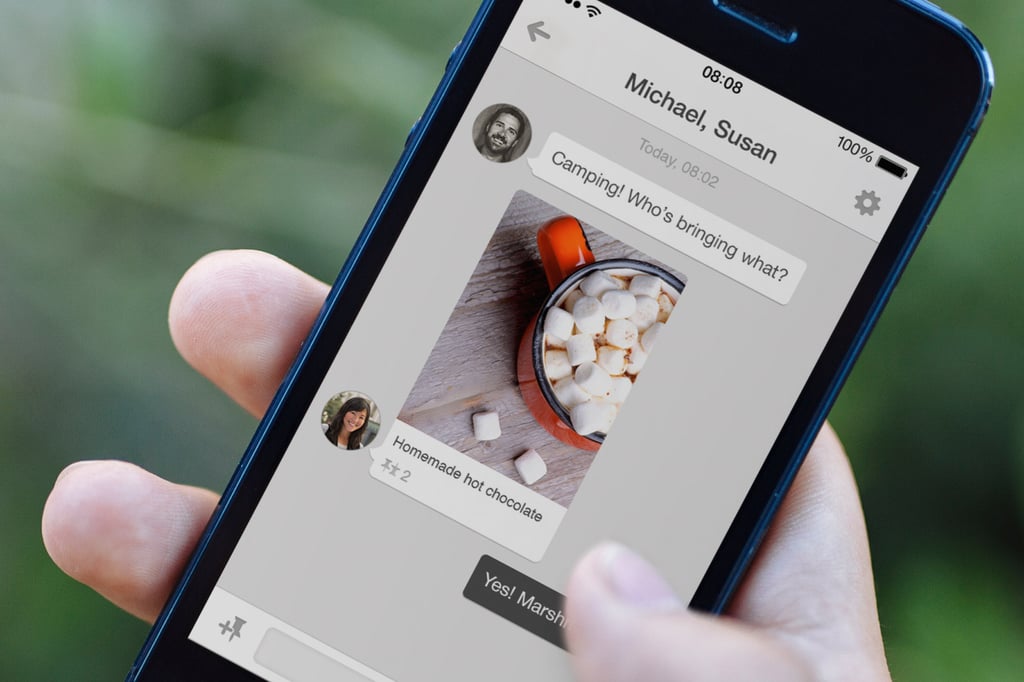 Since so much of your time on Pinterest is spent crafting the perfect camping weekend, baby shower, living room gallery wall, and bucket list trip, Pinterest has made the collaborating of these grand life schemes crazy easy with the introduction of messages on the site. Before this update, you could share pins with friends by emailing it to them straight from the pin's share button, but the conversation stopped there. Sharing and discussing pins now goes further by letting users reply to the pins they're sent.
Know exactly where the Ikea couch your roommate sent should sit in the living room? Reply to her pin with a note describing your design genius. Or, as in the example Pinterest provided, share a s'mores pin with the group of friends you're going camping with next weekend, and ask them what they're bringing. They can respond in the Pinterest app with pins of refreshment options, grilling recipes, and card games.
Pinterest's new message feature isn't looking to replace your usual messaging apps, but it will help you get more creative with friends and people whose pins you love.