Kobo Aura H20
This Ereader Can Swim With You in the Pool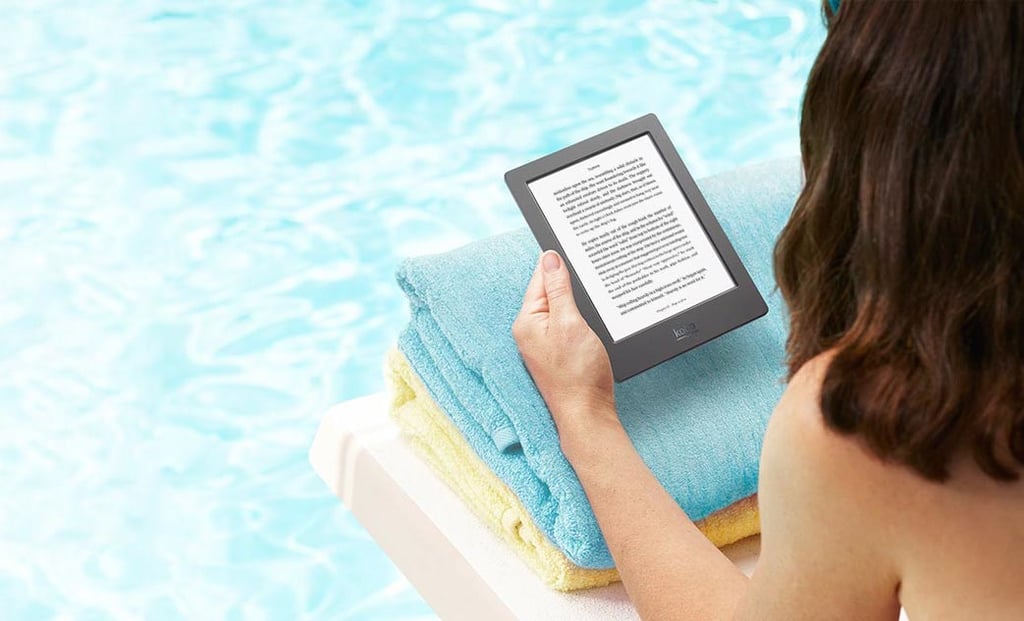 The prayers of bathtub-toting bookworms have finally been answered. Kobo just announced a waterproof ereader, the Kobo Aura H20! But worry-free reading doesn't come cheap. Kobo opened the new e-ink tablet to preorders and it costs $180.
The Kobo Auro H20 has a waterproof rating of iP67, which means that it can be submerged safely in up to 1 meter (3.2 feet) depth for 30 minutes. There's a port cover for the USB connector cable which, obviously, needs to be sealed when it's underwater. Kobo also claims that the battery can last up to two months on a single charge.
The 6.8-inch touchscreen display has a no-glare matte surface and boasts 265 dpi (dots per inch) e-ink technology, which is the highest resolution of any ereader on the market.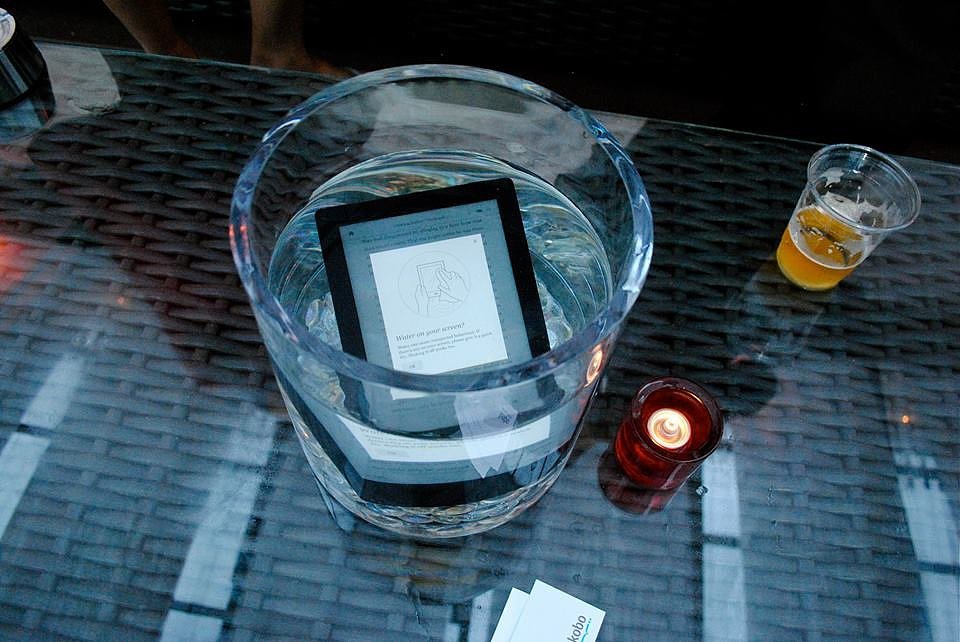 The Amazon Kindle Paperwhite is the most popular ereader on the block, but for those who aren't interested in sending their data to Amazon constantly, the Kobo is a great alternative. Plus, the ereader accepts any epub files (even the ones you may or may not download unlawfully from the Internet), which means more flexibility and freedom.
We would love to take advantage of the last days of Summer with this waterproof ereader in tow. Tell us, lit lovers: would you pay top dollar to have your Kobo beach- and pool-proofed?