NASA New Planets Memes
The Internet Wants to Go and Live in the 7 Planets NASA Discovered ASAP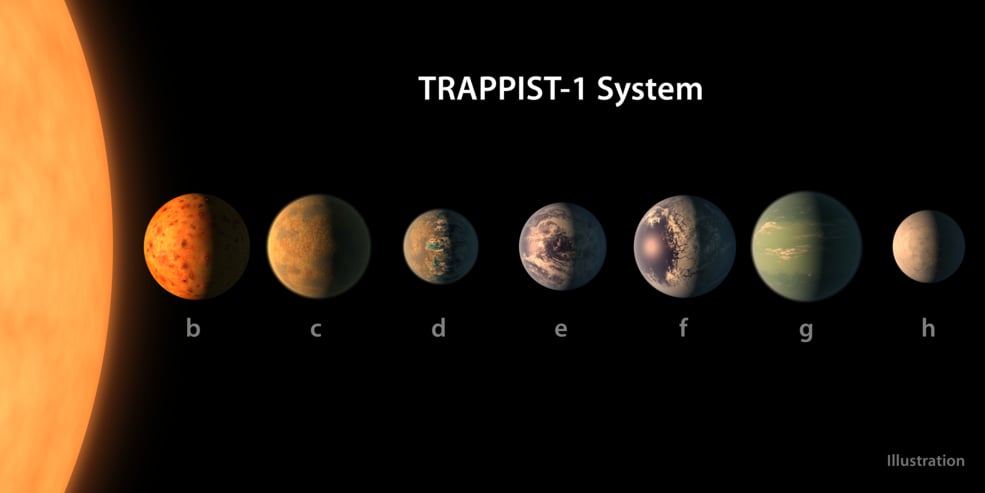 When NASA makes an amazing discovery of a new solar system, how does the internet react? With memes, GIFs, and other feelings of wanting to pack their bags ASAP and move to the new planets. The internet wasted no time in making it clear that they want to leave Earth and have a fresh start on the TRAPPIST-1 system.
"NASA found seven planets that are similar to earth and three of them are most likely habitable" pic.twitter.com/3gWEnLQIRl

— SANDRA HUNTER 🌙 (@sndrmusic) February 22, 2017
NASA: "We just discovered 7 new Earth-sized planets"

Me: pic.twitter.com/uRfAK4sNnK

— Sean O'Kane (@sokane1) February 22, 2017
Others are letting the aliens know they're ready to go.
NASA found a whole solar system that can support life. This is my signal: Aliens please take me

— alicia (@nerdjpg) February 22, 2017
Some people think it's a coincidence that the discovery was announced the year Donald Trump took office.
One month of Trump and NASA is literally announcing that it has found a potential back-up Earth. #askNASA

— James O'Malley (@Psythor) February 22, 2017
*trump becomes president*
NASA: Shit
*a few weeks later*
NASA: we've found 7 planets, 3 we can live on and there's enough room for everyone pic.twitter.com/R4RDoAtHJC

— Sammy☠️ (@SammyAlbon) February 23, 2017
Meanwhile, the other planets probably feel like a little bit like this.
Earth: We found 7 Earth-like planets!

7 Earth-like planets (in unison): FUCK.

— Matt Post (@MattPostSaysHi) February 23, 2017