New Nintendo 3DS 2014
Nintendo Reveals a New, Lightweight 3DS
Nintendo's new portable 3DS gaming system is comin' for ya. The latest model for 2015, which they are simply calling the "new" Nintendo 3DS XL, launches in the US on Feb. 13. You'll be able to get the 3DS in red, black, or one of two specialty designs: The Legend of Zelda: Majora's Mask 3D edition and Monster Hunter 4 Ultimate. The Monster Hunter edition will be sold exclusively at GameStop with artwork on the hardware and the game pre-installed.
The company has somehow made the new handheld gaming consoles both larger and lighter. The new 3DS weighs about a half a pound and the larger 3DS XL weighs just slightly more than that. If you haven't owned a portable gaming machine since the Game Boy, you'll probably notice something new: a "C-Stick" nub. It controls the device's camera, which in addition to 3D camera shake-prevention features, will make the 3D experience more enjoyable and less shaky. POPSUGAR reader Blake pointed out that the C-Stick can also be used for smash attacks in Super Mario Bros. There are a few gripes however. Many have been complaining that you need a screwdriver to change the memory card. Others aren't happy with the fact that the AC adapter is sold separately.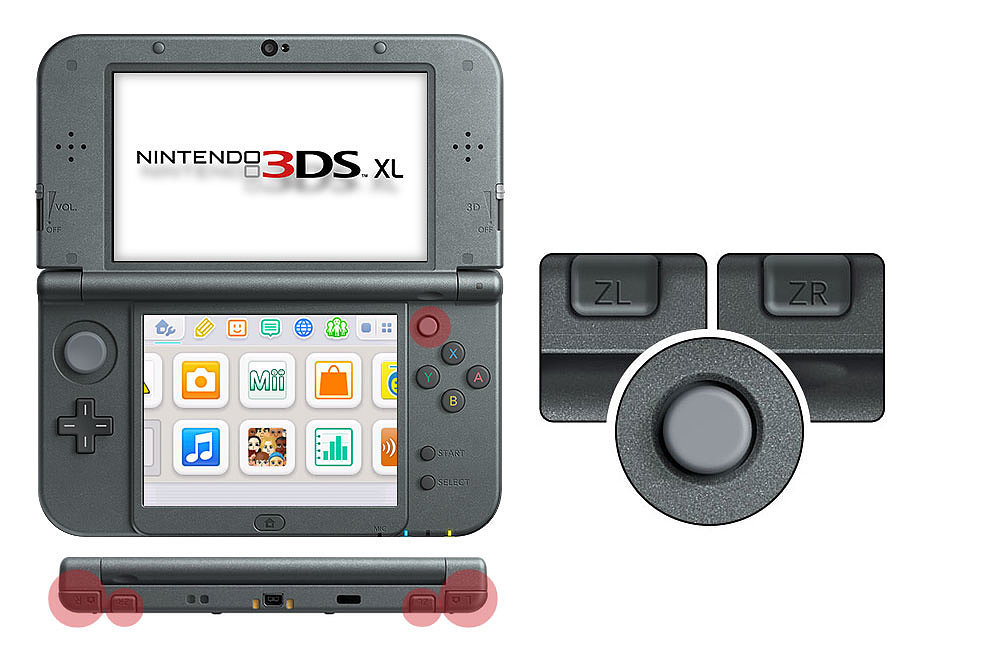 There is also built-in support for amiibo, Nintendo's new Skylanders/Disney Infinity-esque toy-to-life line of figurines. Stars like Mario, Princess Peach, Starfox, and more are featured. Come February, the suggested retail price of the new 3DS is $200.