Nokia X Android Phone
Nokia X: A New Budget-Friendy Android
Android users, there's another smartphone in town: the Nokia X. The Finnish company's first line of Android phones — named Nokia X, Nokia X+, and Nokia XL — takes design cues from the Windows Phone-powered Lumia Line, and we're loving the way the modified Android operating system looks on the new Nokia phones.
But the Nokia X line's biggest draw isn't its brightly colored hardware or sleek interface . . . it's its price. The Nokia X is priced at $122, while the X+ is $136, and the XL is $150.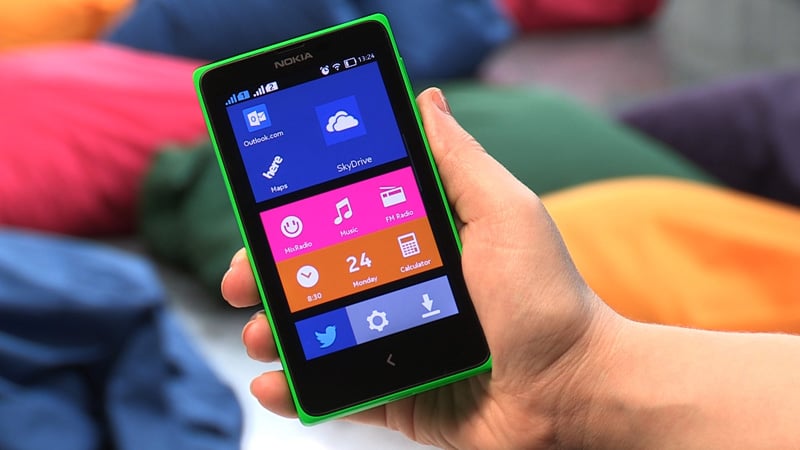 Android + Nokia
It may not look like the Samsung Galaxy S4 or Nexus 5, but the Nokia X is an Android phone. It has a special skin unique to Nokia phones (the colored tiles and large rounded font), operating on top of the Android operating system, similar to Amazon's Kindle Fire. User can still download any app or game available from the Google Play Store.
The services you'd expect from a Lumia are now available in Nokia's Android phones. Free streaming from MixRadio, free offline maps from HERE maps, and free satellite navigation with HERE drive are already baked into the phone.
Users will also get seven gigabytes of free storage from Microsoft OneDrive, access to Outlook.com, and one month of free international calls via Skype. Microsoft, which has a new mobile-forward CEO at the helm, is completing its acquisition of Nokia this year, so we can expect to see much more Microsoft-Nokia integration in the future.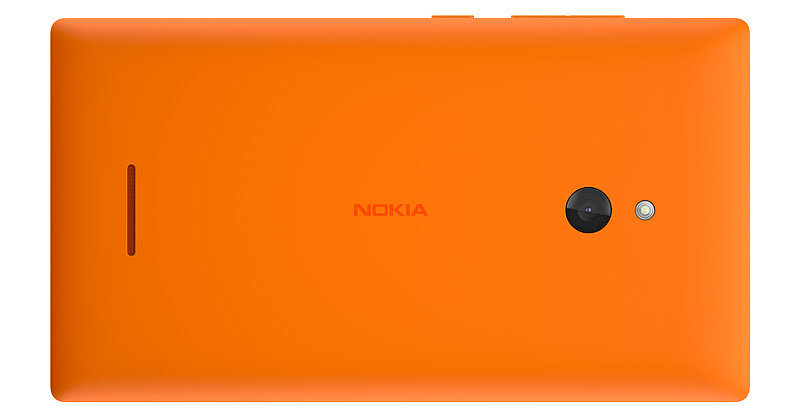 Fastlane
Nokia's notifications center Fastlane, available only on Asha phones previously, is now coming to the Nokia X line. From the home screen, swipe to the right to see recently opened apps, a shortcut to music controls, and notifications from social media apps, email, and calendars.
Nokia X Specs
Display — four-inch IPS LCD, 800 x 480 pixels
RAM — 512 megabytes
Storage — Up to 32 gigabytes MicroSD
Rear Camera — three-megapixel fixed focus
Processor — 8225 Qualcomm Snapdragon, 1.2 gigahertz dual core
Size — 115.5 x 63 x 10.4 millimeters
Weight — 128.66 grams
Battery Life — Standby on 3G, up to 22 days, talk time up to 10.5 hours
The Nokia X+ has slightly more RAM at 768 megabytes, and the XL boasts a bigger display (five inches), a better camera (five megapixels with autofocus and flash), a two-megapixel front camera, and longer batter life (13 hours of talk time).
Availability
At Mobile World Congress 2014 in Barcelona, Spain, this week, Nokia announced that the X will launch in Eastern Europe, Asia, South America, India, the Middle East, and Africa immediately, while the X+ and XL could be available as soon as April. There are no plans to release the phones in North America, Western Europe, Japan, or Korea — at least for now. But we'll keep you posted if the Nokia X line becomes available in the US, so stay tuned.