Samsung Curved TV 2014
Samsung Moves Past Flat Screens For Serious Curves
Lest we forget, Samsung likes to leave its mark on the TV industry (as we saw with the TV-turned-gallery display piece in 2013). At CES on Monday, the company debuted its new line of curved 4K Ultra High Definition (UHD) TVs. Unlike its flat colleagues, curved TVs, as Samsung explains, are meant to offer a more panoramic, true-to-life viewing effect. And with a technology exclusive to Samsung called Auto Depth Enhancer, the picture contrast automatically adjusts, creating a 3D look without the glasses. Television's next generation isn't for small spaces, though. The curved panorama is best viewed from 10 to 15 feet away.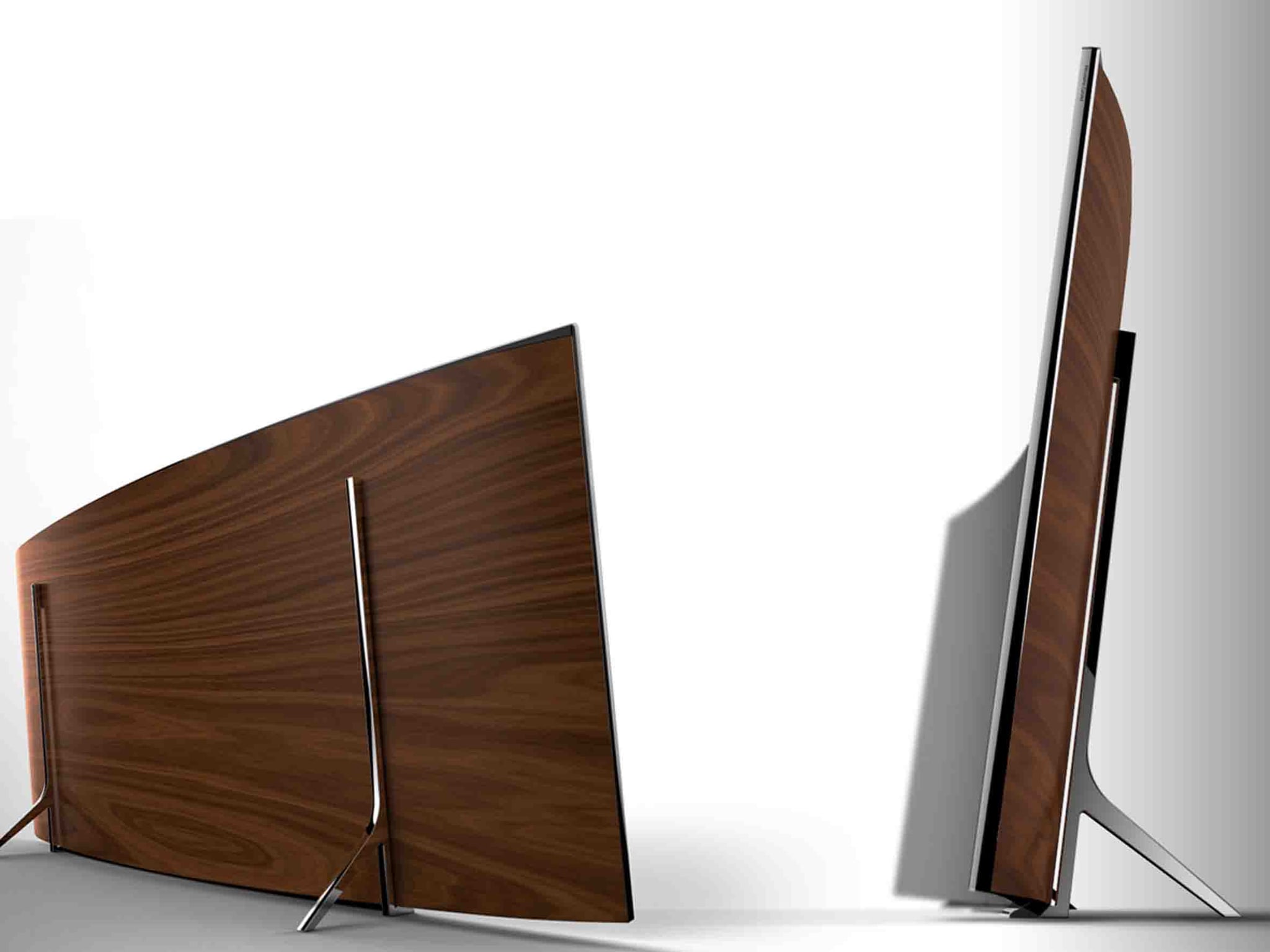 Samsung's curved TV lineup for 2014 includes the 105-inch curved UHD and the U9000 Series. The curved 4K display, the 105-inch LCD TV (seen above with a single piece of wood backing) has a widescreen 21:9 aspect ratio, just like the TV LG announced this morning.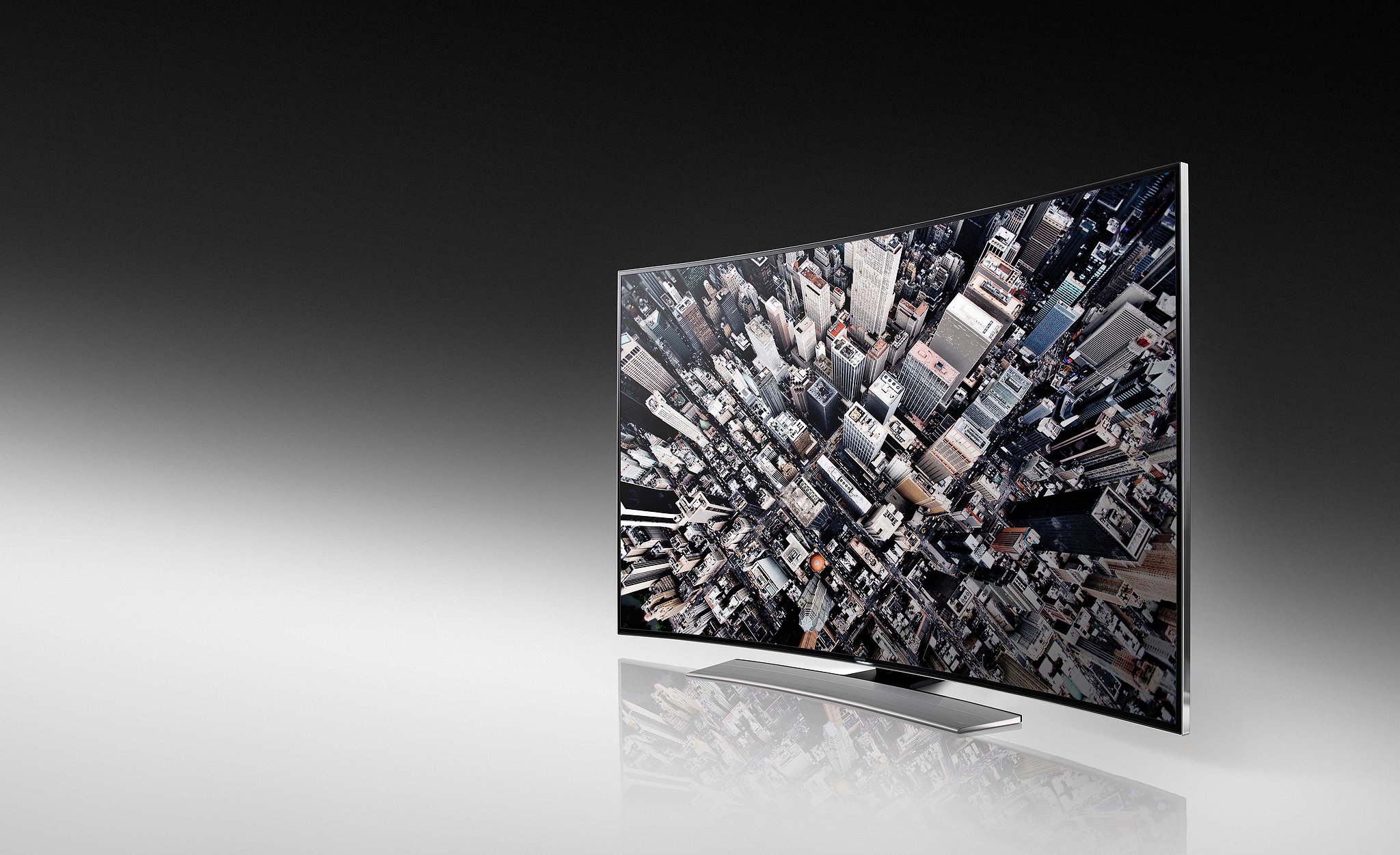 The U9000 Series pictured above will come in three display sizes: 78-, 65-, and 55-inch screens. Despite the curve, consumers can continue to furnish homes with TVs as gallery; the screens can be wall mounted with the use of a specialty kit. During the press conference, Samsung also demonstrated a prototype of what it called a bendable TV. What first appeared to be a normal, large-display flat screen with a push of a button transformed to a screen with the sides curved in, which, an executive said, would give consumers the option of altering viewing modes as certain content experiences might require.
Pricing for the new entrants to Samsung's home-theater electronics haven't been announced, but it's safe to say they won't be anywhere near the bargain-basement level.