Samsung Galaxy Fold
Samsung Is Releasing a Foldable Smartphone, and Our Wallets Are Trembling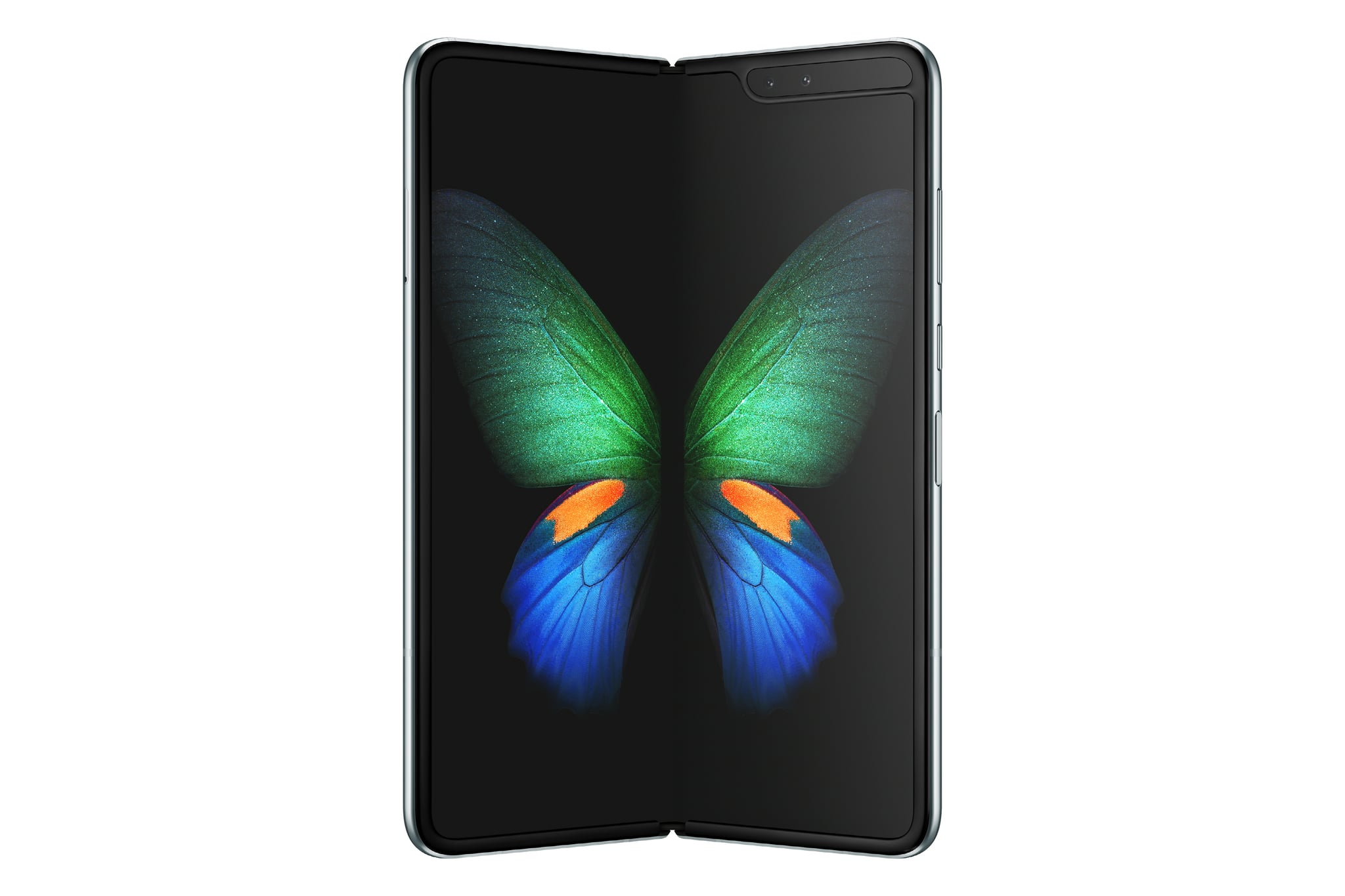 After months of speculation, Samsung has finally named its highly anticipated folding smartphone: the Galaxy Fold. With six camera lenses and a foldable 7.3-inch AMOLED Infinity Flex Display, this powerhouse of a phone is a bonafide game changer.
Samsung gave the world a first look at the new phone at its launch event, Samsung Unpacked, on Wednesday in San Francisco. The Galaxy Fold will have a 4.6-inch display, but when unfolded, the display will be a whopping 7.3 inches. The Galaxy Fold is optimal for the ultimate multitasker. When unfolded, the new multiactive window system lets you open and navigate up to three apps at once. It's backed by a next-gen AP chipset and 12 gigabytes of RAM data storage, so you can seamlessly use this high-powered phone.
Ten years after the first Galaxy, we didn't just change the shape of the phone, we changed the shape of tomorrow. #GalaxyFold
Learn more: https://t.co/gYYGF4ZvdJ pic.twitter.com/C8s0Jxdhkz

— Samsung Mobile (@SamsungMobile) February 20, 2019
The device will come in four colors: Space Silver, Cosmos Black, Martian Green, and Astro Blue. Samsung's new smartphone will cost you a pretty penny — $1,980, to be exact. It will be available for purchase beginning on April 26. If you're in the market for new headphones, you can pair the device with Samsung's new Galaxy Buds for $149.
The Galaxy Fold may have stolen the show, but Samsung released a full slate of new products. The company expanded its smartphone line with the new Galaxy S10, the Galaxy S10 Plus, the Galaxy S10e, and the Galaxy S10 5G. Samsung also released new smart watches: the Galaxy Watch Active, the Galaxy Fit, and the Galaxy Fit E.