iPhone 6 Rumors
Everything We Know About the iPhone 6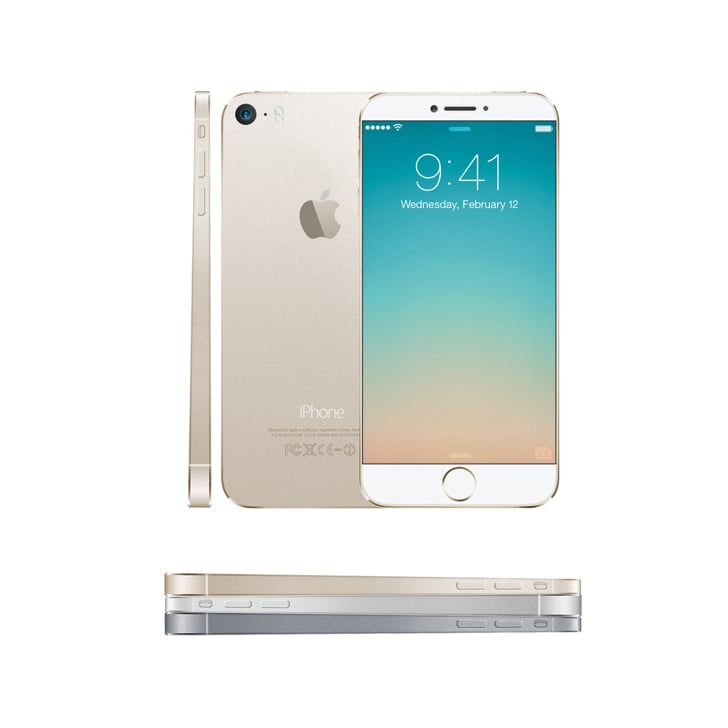 We've got bad news for Apple fanboys/girls. Apple Insider reports that the big iPhone, a 5.5-inch device, is facing major production issues. That means we may have to wait until 2015 for the new phone. The good news? The announcement will take place Sept. 9. We'll be in Cupertino, covering the event live, so stay tuned right here!
The next iPhone was expected to come in two sizes, a smaller 4.7-inch version and a larger 5.5-inch version, in the Fall. But it looks like we'll only get the "smaller" 4.7-inch model (still bigger than the current 4-inch size) this year. Apple users have been waiting for a device with a bigger, roomier display akin to the 5.1-inch Samsung Galaxy S5.
What else should you expect from the next-generation iOS smartphone? Probably something a lot like the iPhone 6 concept below, by Behance user Edgar Rios. It's rumored to have slightly thinner hardware and a larger, wider screen. Read on for all of the iPhone 6 speculation around the web!
Source: Behance user Edgar Rios