Tim Cook Offered to Give Steve Jobs Part of His Liver
How Tim Cook Offered to Save Steve Jobs's Life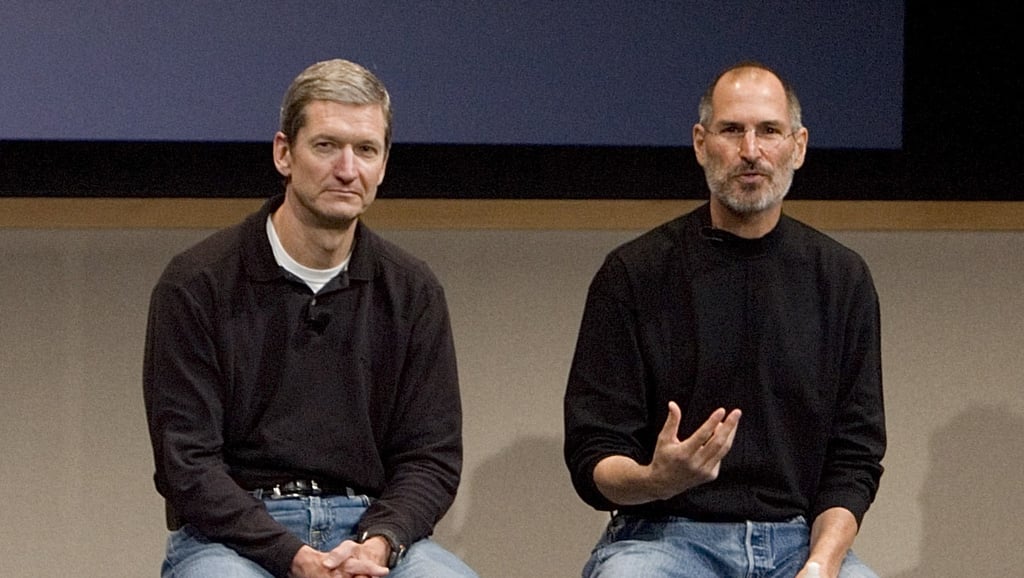 Lots of people get coffee for their bosses, and some even run errands . . . but not many would donate an organ for them. Back when Steve Jobs was dying from pancreatic cancer, though, that's exactly what current Apple CEO Tim Cook did. According to the upcoming biography Becoming Steve Jobs, Cook jumped through many medical hoops to offer his boss part of his own liver.
These excerpts published by Fast Company shed more light.
One afternoon, Cook left [Jobs's] house feeling so upset that he had his own blood tested. He found out that he, like Steve, had a rare blood type, and guessed that it might be the same. He started doing research, and learned that it is possible to transfer a portion of a living person's liver to someone in need of a transplant . . .
After further testing to see if his organ would be compatible for Jobs, Tim Cook stopped by the Apple founder's home to offer a portion of his liver — but his proposal didn't go over very well.
"He cut me off at the legs, almost before the words were out of my mouth. 'No,' he said. 'I'll never let you do that. I'll never do that.' Somebody that's selfish . . . doesn't reply like that. I mean, here's a guy, he's dying, he's very close to death because of his liver issue, and here's someone healthy offering a way out. I said, 'Steve, I'm perfectly healthy, I've been checked out. Here's the medical report. I can do this and I'm not putting myself at risk, I'll be fine.' And he doesn't think about it . . . Steve only yelled at me four or five times during the 13 years I knew him, and this was one of them."
While Jobs didn't accept Cook's offer, it speaks volumes that the two Apple executives were close enough for such an exchange. Would you offer your boss a vital organ?