Why Are Emoji Important?
2016 Is the Year Emoji Took Over the Internet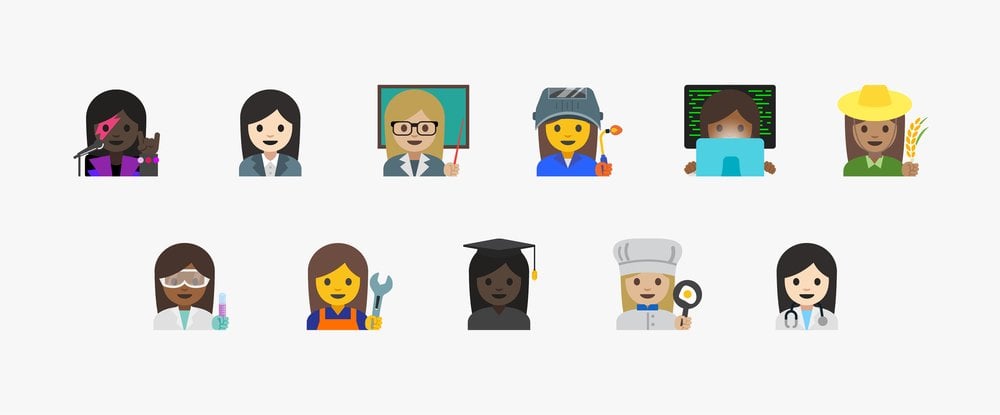 Emoji enthusiasts, we feel ya. The day new emoji grace our phone keyboards is like your birthday, Christmas, and your wedding day all wrapped into one. For us, the taco emoji was life changing, and we can't freaking wait to use the bacon and avocado emoji. Then again, some of us purists won't even update at all because we want to remember the peach emoji for what it really is: a symbol for the butt. Whatever your thoughts on emoji are, it's clear that these tiny little images help us express ourselves and matter more than we give them credit.
The importance of emoji was a topic several panels addressed at the first-ever EmojiCon in San Francisco, where plenty of discussions explored how emoji matter to us in different ways. For some people, it's about representation and inclusion. For others, it means knowing how certain emoji are used in different contexts. Though emoji have existed since 1999, this is the year that people questioned the ones we have — and the ones we don't.
People came up with new emoji ideas based on what was missing.
Take a look at the emoji keyboard and you'll find several that are either men- or women-specific only. Or, worse, you won't find the emoji you wanted to use to represent what you were thinking about yourself. It's why Google helped draft a proposal around professional women emoji in May and why 15-year-old Rayouf Alhumedhi, submitted a proposal for a hijab emoji in September. "If there are four emoji, four spaces on the keyboard reserved for the four stages of a mailbox, then why on earth isn't there one for the 500 million hijbabi women," said Alhumedhi at a panel about the hijab emoji. A similar question came up for the dumpling emoji, different skin tone emoji, and definitely more that we have yet to talk or think about. It may feel trivial, but if you can't see yourself in the emoji you use, it makes you feel left out.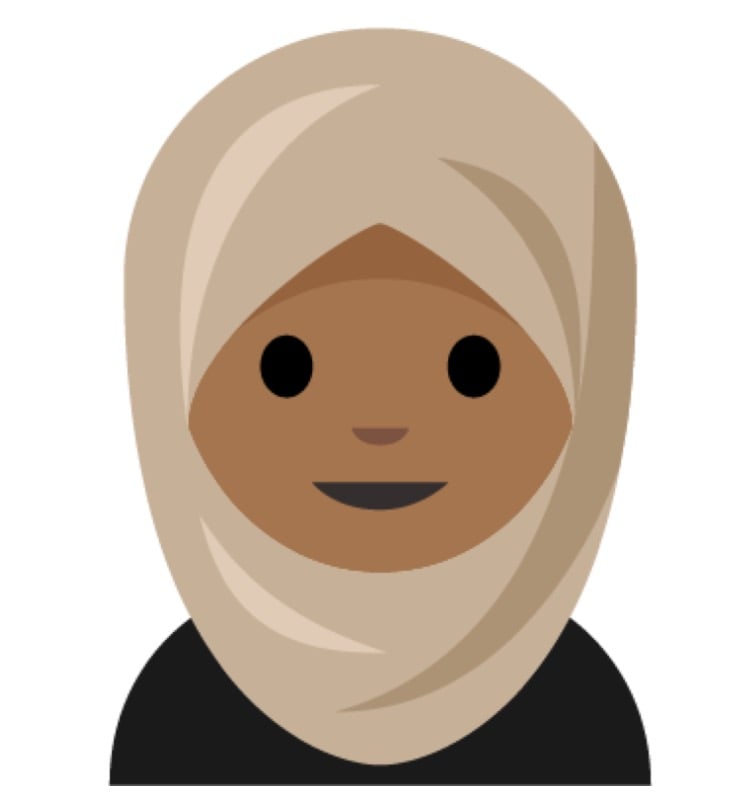 We found new ways to use emoji in different contexts and mourned the death of one.
When Apple unveiled how emoji would look like in iOS 10.2, one reaction was immediate: people were upset that the peach emoji no longer looked like a butt. See, to some people, the peach emoji was a butt, whereas others just saw it as fruit.
SAVE THE BUTT PEACH 😭🍑🍑🍑🍑🍑🍑🍑🍑🍑🍑🍑🍑🍑🍑🍑🍑🍑🍑🍑🍑🍑🍑🍑🍑🍑🍑🍑🍑🍑🍑🍑🍑🍑🍑🍑🍑🍑🍑🍑🍑🍑🍑🍑🍑🍑🍑🍑🍑🍑🍑🍑🍑🍑🍑🍑🍑🍑 #RIP

— Giselle Ugarte (@GiselleUgarte) November 2, 2016
In another example, some people use the coffee cup and frog emoji to represent the "That's None of My Business" meme. "When they put the coffee in and the frog in, I'm pretty sure they didn't intend for them to be combined that way, but here we are," said Latoya Peterson, deputy editor of digital innovation for ESPN's The Undefeated, at a panel about shade and emoji. Emoji don't have just one singular meaning — they have several as you look at them in certain contexts.
i see you're raving & cheating on your girl but that's none of my business🐸☕️

— R. (@itschellykins) October 29, 2016
People let emoji continue important conversations.
Twitter, known already as a social media site where hashtags and movements begin, knows the power that emoji hold. It's why when the company created Twitter emoji, it open-sourced the code and made it possible to create a custom emoji. If you're a company or movement that wants to see a certain type of emoji on Twitter, you don't need to go through the complicated process of submitting a proposal and waiting months to see it live. Instead, one can be created and go next to a certain hashtag like the three fists in #BlackLivesMatter. Emoji can help represent a movement, a general sentient, and more.
In memory of #AltonSterling, #PhilandoCastile and those before them, we are bringing back our custom✊🏾 emoji from #BHM. #BlackLivesMatter

— Blackbirds (@blackbirds) July 8, 2016
We can still keep improving the emoji that exist.
Asking for new emoji — whether it was the taco back in the day or the hijab now — is important because the mechanisms around how emoji are chosen is not neutral. Kate Miltner, a PhD student and researcher, spoke about how the International Organization for Standardization and the Unicode Consortium wanted to keep politics out of emoji. But, as we've seen more conversations around emoji happen, it's clear that you need to think about these politics and what emoji say subtly.
#UTC146 Peter Edberg accepts #dumpling #chopsticks #fortunecookie #takeoutbox originals from emoji designer YiyingLu pic.twitter.com/FB6QgK39H0

— Alolita Sharma🌸 (@alolita) January 25, 2016
Whether you use emoji to talk eggplants and peaches, or to express your identity (or both, really), it's necessary to continue talking about inclusivity.
"Even though emoji are a very small example, it's still critical to note the importance of representation because of the fact that each and everyone one of us is different," said Alhumedhi. She's right — and emoji are just another way to celebrate those differences.
Image Sources:
Google
and Aphelandra Messer