Physical distance doesn't have to mean complete social isolation, and there is most definitely an app for that! Whether you're working remotely on a normal basis or you just miss your friends, hangout apps can really help you stay connected, even if you can't hang out in person. Having virtual hangouts doesn't have to just mean phone calls and texting — you can still see your friends' faces, play games, collaborate on projects, and more.
There are tons of options out there when it comes to conferencing software and chat apps, but a handful rise head and shoulders above the rest due to their comprehensive capabilities and ease of use. Ahead, we've rounded up our favorite apps for staying connected — check out our picks and see which one will work best for you!
01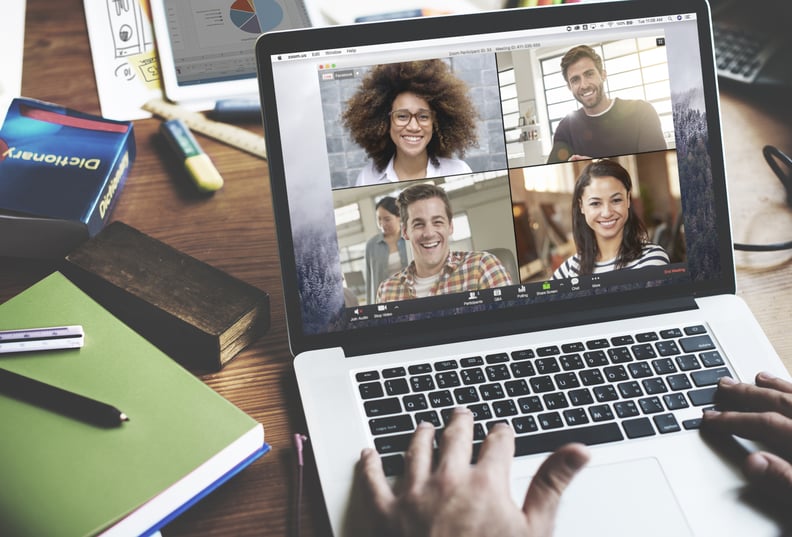 Zoom
There's a good reason Zoom is the conferencing software of choice for businesses and schools. Not only does it include basic videoconferencing, but it enables you to share screens, record chats/video sessions, and more! It's geared toward people who need to work on something, but it's also a great app for any group of people who want to chat.
02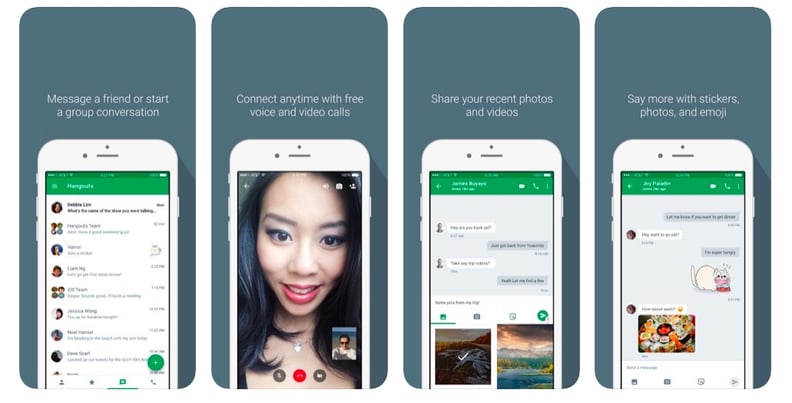 Google Hangouts
Google Hangouts allows for group video calls as well as group chats. For users who need something a little more professional and high-capacity, there's also the business-oriented Hangouts Meet, which is set up to make the videoconferencing experience as streamlined as possible without the hassle of installing new software or figuring out how to join.
03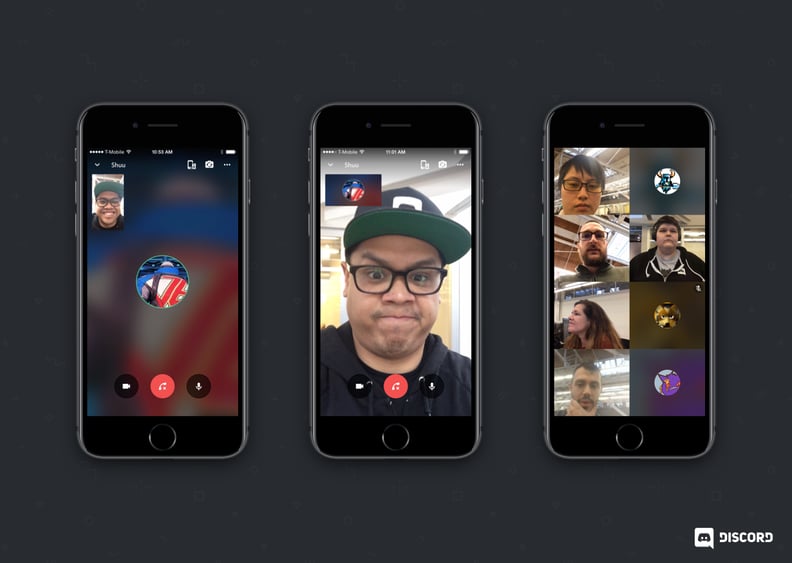 Discord
Although it was initially targeted at gamers looking to coordinate multiplayer games, Discord has expanded to a popular platform for anyone looking for community. Once you create or join a server, you can chat via text, voice, and/or video, view each other's content, play games, listen to music together, and much more!