Want to Update Your TikTok App Icon? These Options Are Aesthetically Pleasing
As POPSUGAR editors, we independently select and write about stuff we love and think you'll like too. If you buy a product we have recommended, we may receive affiliate commission, which in turn supports our work.
Back in the day, all it took to make your phone look aesthetically pleasing was a cool case, but these days, it has to do with what's on the inside of your phone as opposed to the out. Customizing your home screen with app icons is basically what the iOS 14 update was made for, so take advantage! Luckily, you don't have to tediously change the face of app icons anymore, because Etsy is here to do all the work for you. Since you're most likely checking the TikTok app numerous times a day to watch, upload, and send videos (guilty), you might as well make the icon more fun to tap into. We scoured Etsy to find some of the coolest app icons you can buy that'll make your phone's aesthetic just as dreamy as you imagined. Now every time you check TikTok, you'll be greeted with a home screen that matches your vibe to a T. Keep reading to see our favorite TikTok app icons from Etsy.
01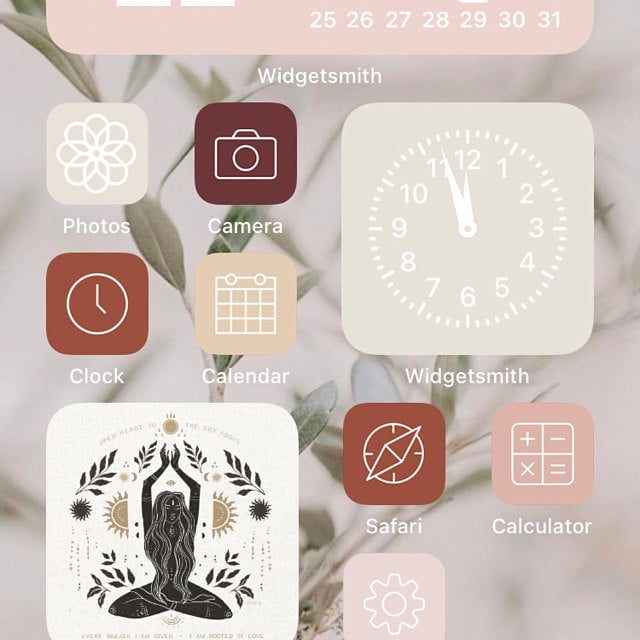 Neutral TikTok App Icon Pack
02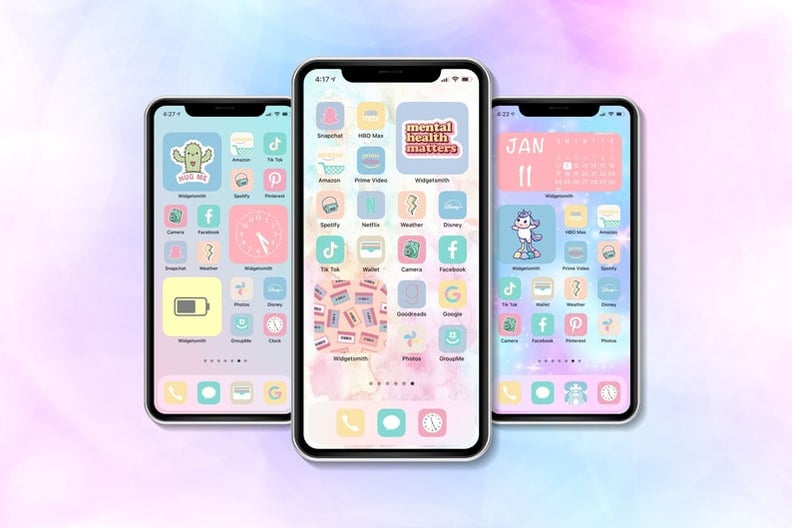 Cotton Candy TikTok App Icon Pack
03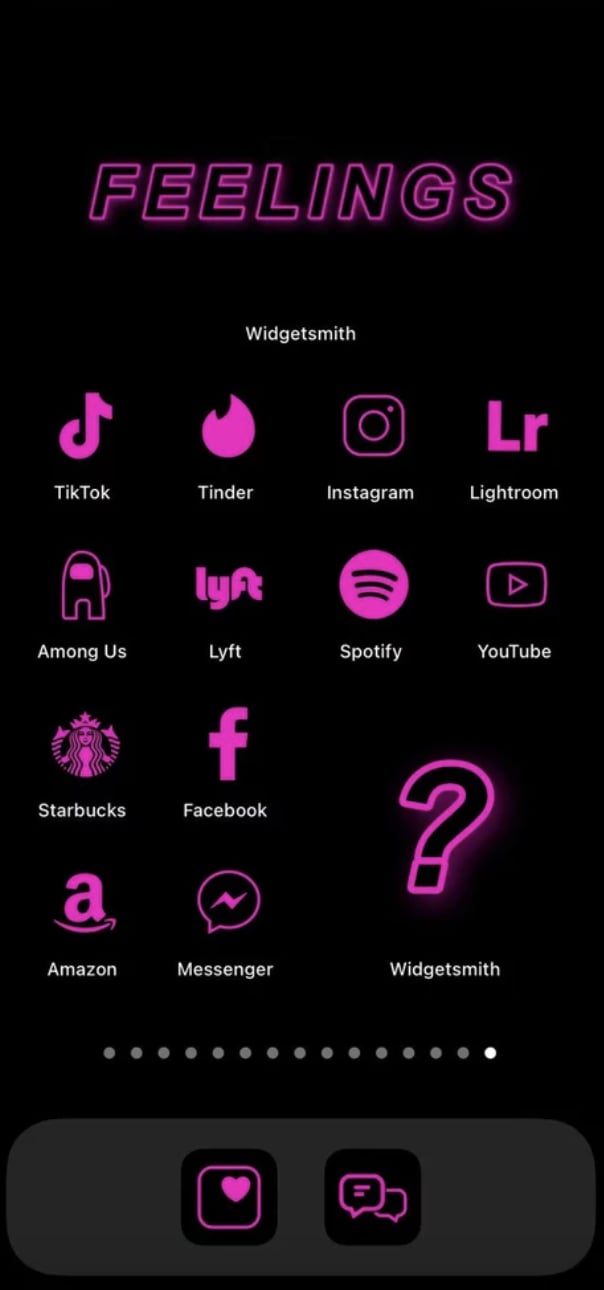 Neon TikTok App Icon Pack
04
Neon Colors TikTok App Icon Pack
05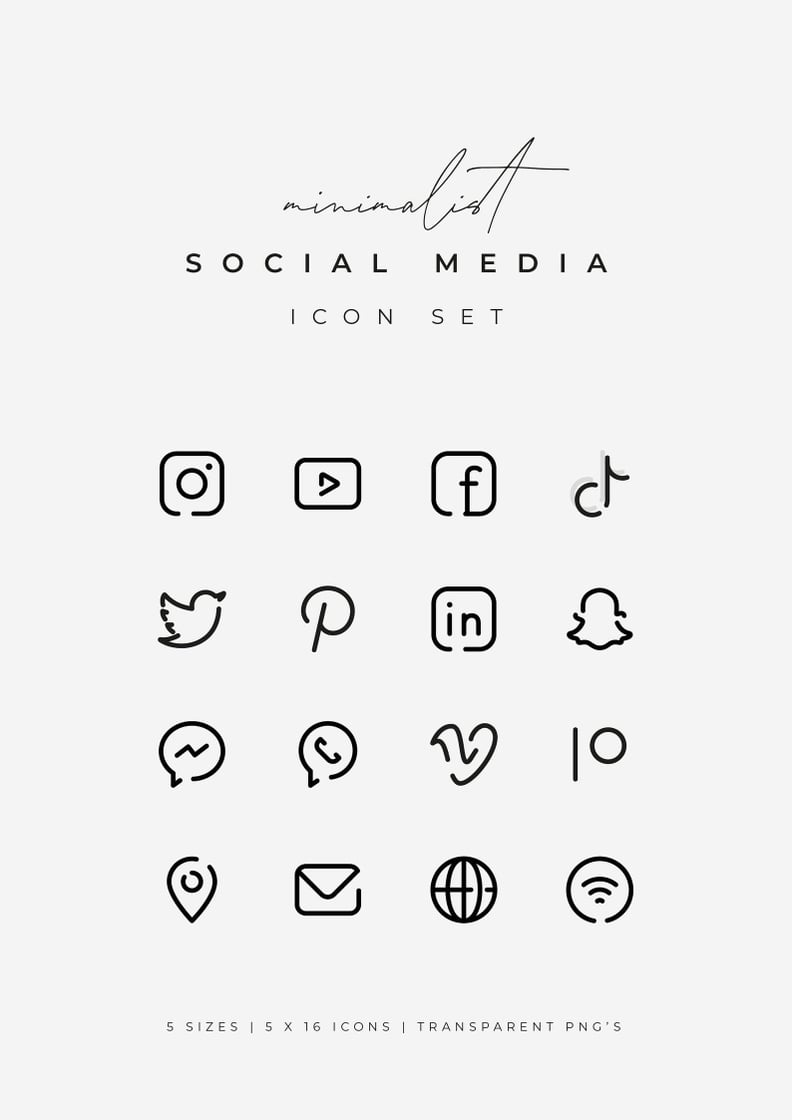 Minimalist TikTok App Icon Pack
06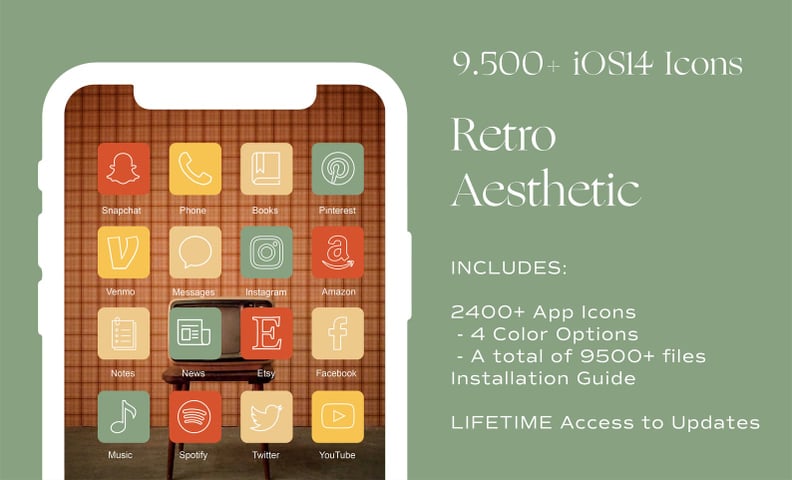 Retro TikTok App Icon Pack
07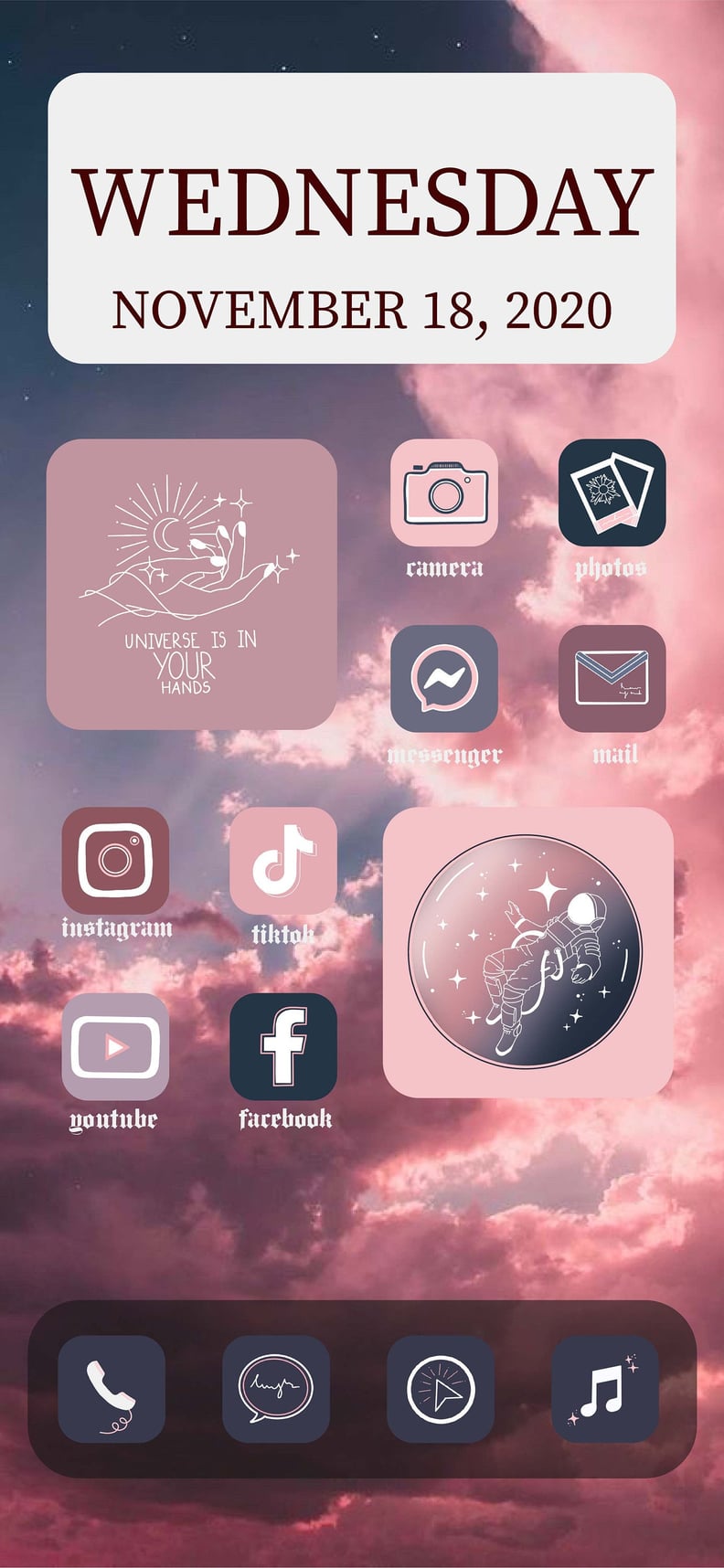 Astrological TikTok App Icon Pack