Looking for a new idea this Halloween season? Try this supereasy DIY emoji pumpkin carving from Bespoke Bride.
Halloween is just around the corner and if you want to do something a little different with your pumpkins this year, then why not theme them up to fit your emoji?! Me and Emily are definitely emoji addicts — I reckon we could have conversations using only them! We're not the only ones though right?!
To create this fun Halloween decor yourself, all you'll need is:
Pumpkins
Yellow paint
Knife or carving kit
Black sharpie
Blue, red & white paint (pending on your emoji choices!)
Check out all the steps ahead.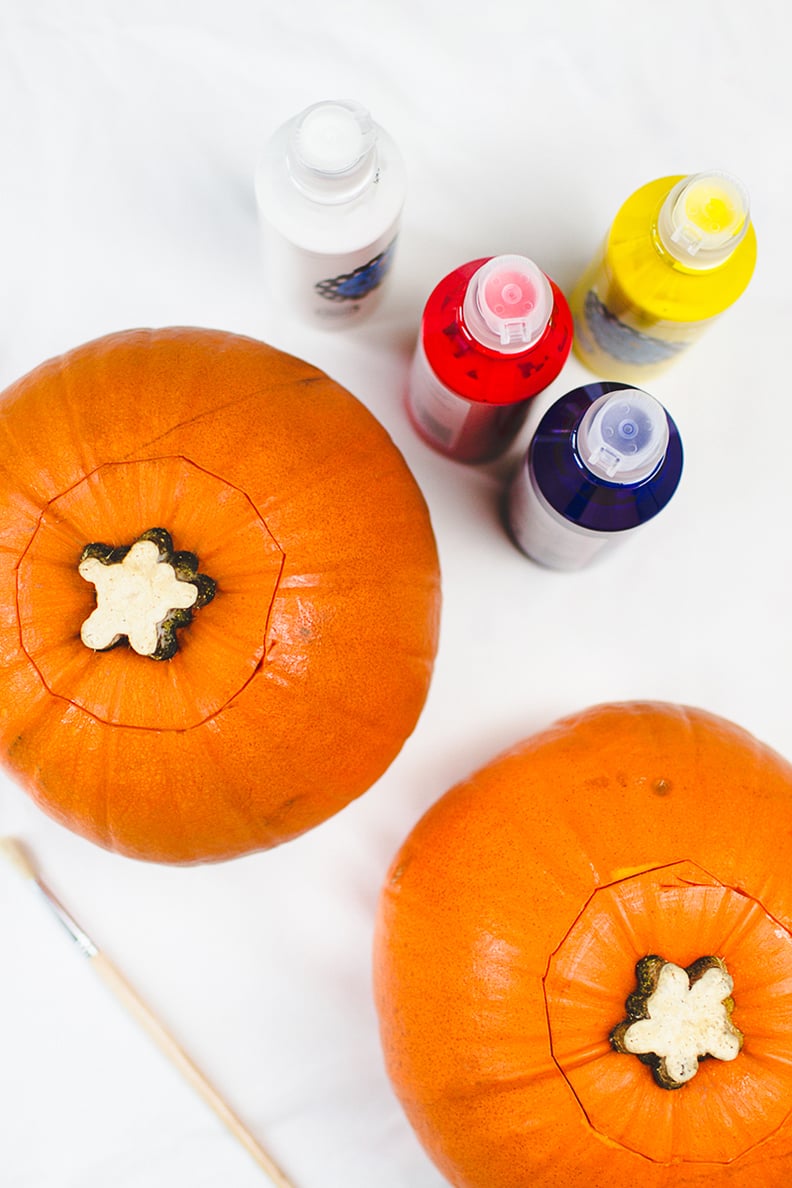 Steps 1 and 2
1. Cut the tops off your pumpkins and scoop out their insides!
2. Take a pencil and draw a circle onto one side of the pumpkin. Don't worry if it's not perfect — it's pretty impossible since the shapes of pumpkins vary so much. This will be the outline of the emoji's yellow faces.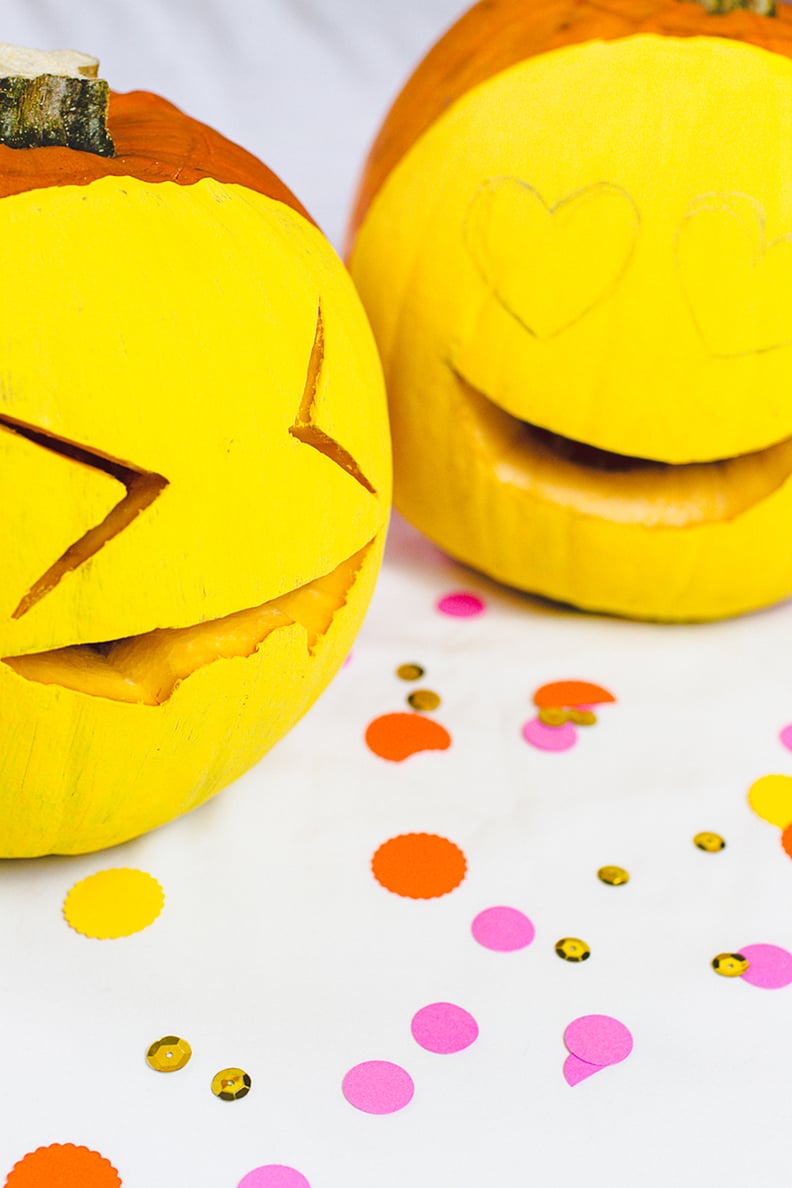 Steps 3 and 4
3. Take your pencil again and sketch out whichever emoji face you want to create. Next decide which part you want to cut out. On some of ours we cut out only the eyes, others just the mouth, and on some we even did both. It's entirely up to you, just get carving!
4. Once you're happy with your carved pumpkin, paint the entire circle yellow. You may need a couple of coats and don't worry if you can't see your pencil lines any more — those were just a rough guide for the carving stage. Leave to dry. Or put the hair dryer on them like we did!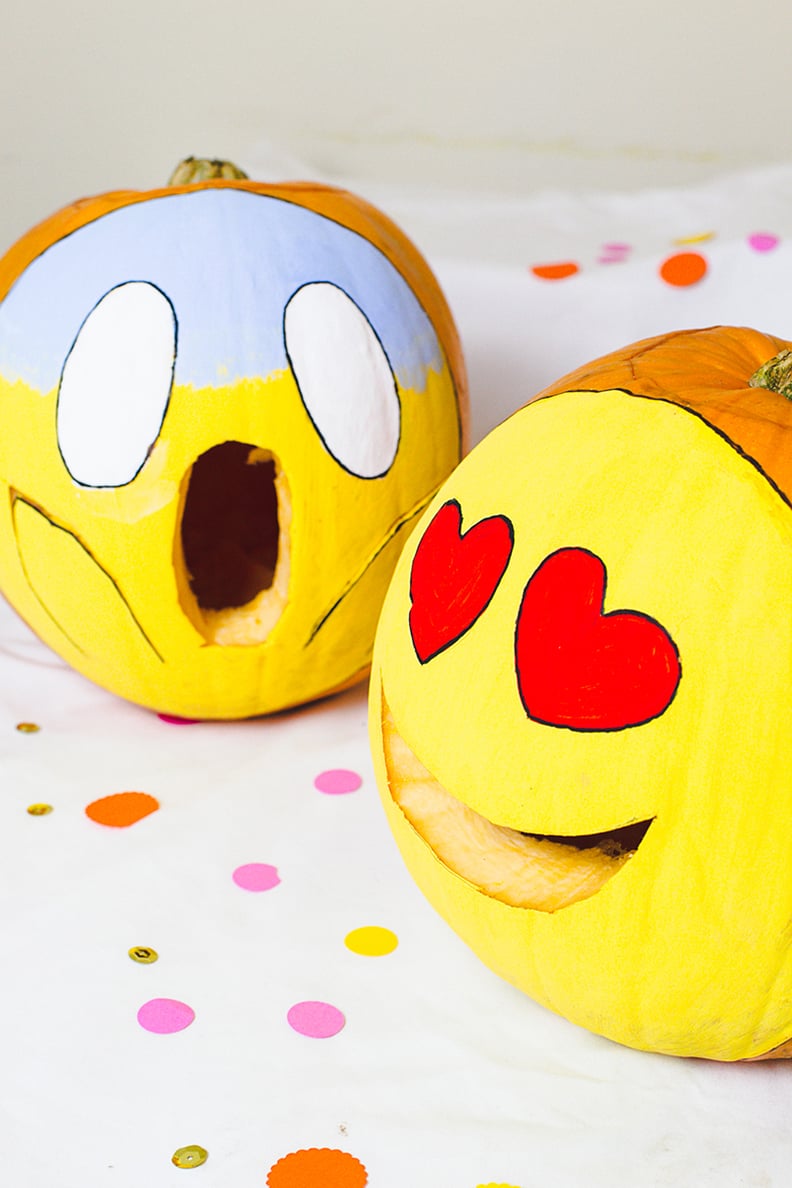 Steps 5 and 6
5. Add in the color (again this depends on which emoji you picked). For us, at this stage we painted on the red hearts in the eyes and on one of the mouths, we painted on the pink tongue and we painted on the white eyes and the blue forehead of the scared emoji. Next leave them to dry.
6. Finally, take your sharpie and go around the edges! So you'll want to outline the yellow circle and any details on the face. We also gave one of our emojis thick black eye brows!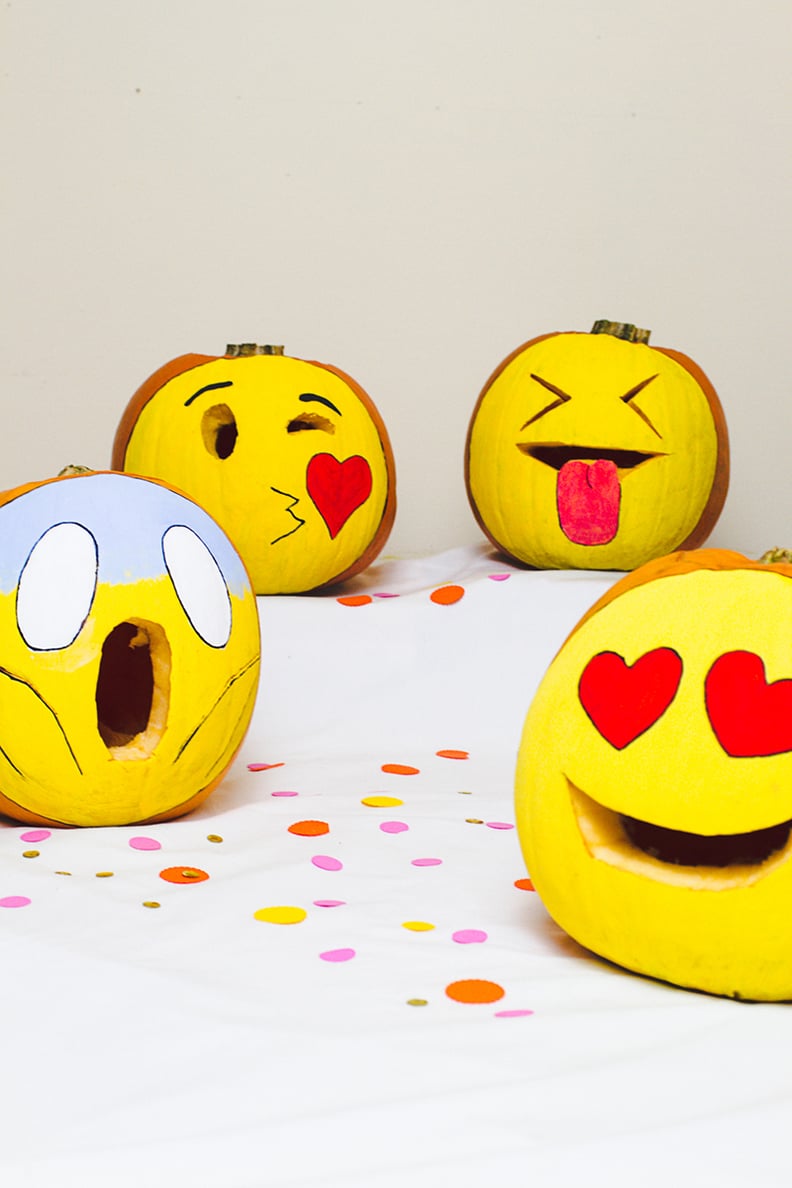 Ta-Da!
Then that's it — you're done! Display those pumpkins with pride. Don't forget that we love to see your creations, so if you do make your own pumpkin emoji, be sure to share them with us on Instagram using the hashtag #BESPOKEBRIDEDIY. Happy Halloween y'all!
P.S.
If you'd prefer to watch how to make these emoji pumpkins in the form of a video, here it is.